Helpful Links Found on the Main PCLOS Forum
PCLinuxOS-Help-General
Must Have Bookmarks for All Newbies.
Thread started by: smileeb
These bookmarks will make it easier for many newcomers to Linux. They cover a wide range of topics and vary from very basic to advanced. If you know of any other useful links that we haven't included, please post to the original thread or send them to PCLinuxOS Magazine.
PCLOS community
General Linux sites
Linux Forums
Linux Books
Linux Guides
Command line
Common Linux subjects
Native Linux SW
Windows SW under Wine
HW & drivers
KDE sites & projects
OSS projects
OSS Organizations
Proprietary resources
ISO downloads
PCLinuxOS RPM repository & ISO mirrors
Special repositories
Note: the links in this section must be placed into Synaptic, Settings -> Repositories. Click the New button and insert the information into the three boxes as shown. Be sure you do NOT leave these special repositories selected when performing a system upgrade/update.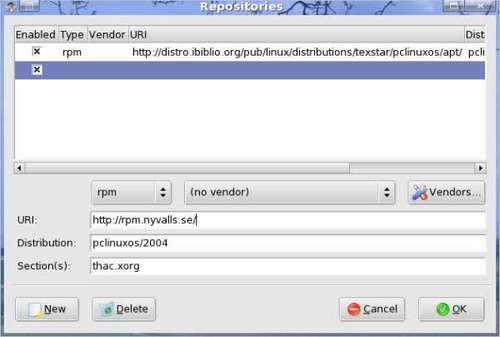 ISO CDs
Sandbox
Buying HW