MediaInfo shows details of media files
by Daniel Meiß-Wilhelm (Leiche)
You have a video error, and you have no idea why? A codec is needed, but which one? Or, you would like to create a dvd video, but you don't know if the media file is compatible.
Try MediaInfo. It can give the meta-information you need.
MediaInfo is available in our repositories, and you can install it with Synaptic. At version 0.7.28, it adds a right click menu/service-menu for kde4. You can analyze any media file with the right click menu.
If you click on MediaInfo in the menu, you get a new window with a lot of details about the media file.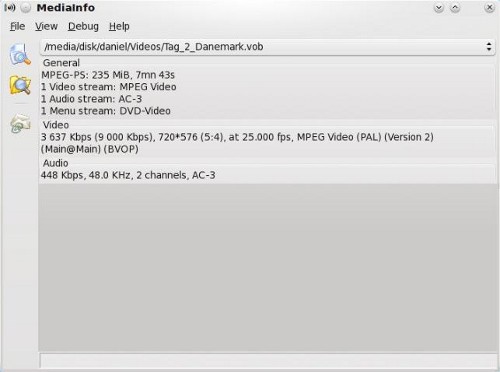 By the way, it's a simple window, and it can only open media files or directories. When you use a directory, please note that it will take a little time to analyze the files inside the directory.
To see what I mean, change the window output to html. To do this go to View > html.
And you will get this: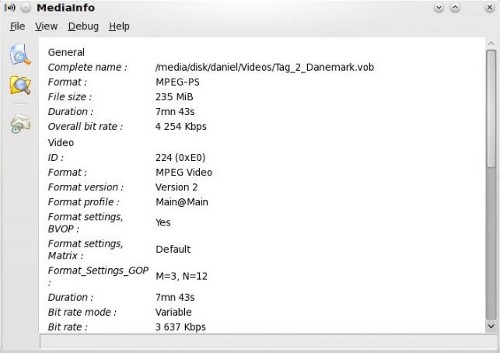 You can start MediaInfo from the KMenu > Multimedia > Video or Audio.
Good luck