Mark's Quick Gimp Tip

After you've used The Gimp for some time, you'll find yourself creating multiple layers in order to better edit photos and artwork. These layers will most likely be created with a transparent background allowing you to lay one atop another. This way, you can see top layers right through to bottom layers.
The Gimp allows you to customize this bottom-most transparent background so you can better view the art being edited. Simply go to Edit->Preferences. Then select Display. On the right, under Transparency, you'll see a menu where you can tweak the transparent background. You can make it checkered, solid white, gray, or black. You can also make the checks of the checkered background large or small and control their overall tone (light, medium, or dark).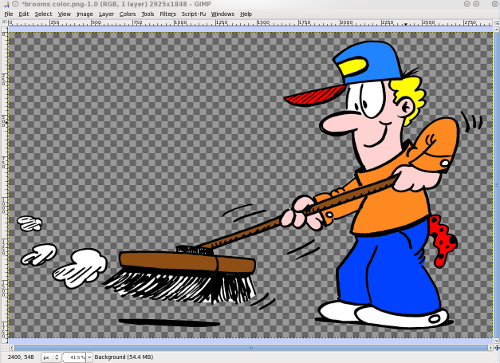 By using the proper transparent background, editing an image becomes easier due to seeing a large contrast between image and background. This allows you to better distinguish the art's edges and other fine details.