PCLinuxOS and Linux in Greece
by Efstathios Iosifidis (diamond_gr)
Greece!!! The country where many people want to visit the Acropolis and many other sites. But what is happening on the FOSS area? There are plenty of Linux Users Groups and distro communities, many forums and blogs and only one printed magazine. What about the famous distros? Ubuntu is organized with a forum and mailing list (most of the users migrate to Mint), Fedora has a mailing list and lately they created their community portal and openSUSE is a dynamic developing community with a forum and mailing list. Finally, FreeBSD has a quite an organized community. There are some other smaller projects as well.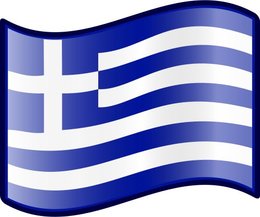 Unfortunately, LUGs across Greece promote only Ubuntu. Their reason is quite simple. It comes all set up complete with Greek documentation and help, it's easy to use and, of course, it's the most famous. Personally, I think the easiest distro is the one that the user will start with. Most advanced users characterize a distro as easy, compared to their taste. A Windows user that wants Linux installed must make the final decision. Some friends tell me "things are easier with Windows, and there are more programs (they mean cracked)." They claim that "they don't use Linux because it's difficult and it's for developers and hackers." They express a negative opinion for something they haven't even used. It's difficult for me, (a Linux user), to prove to them that Linux is easy.
Here comes PCLinuxOS. You all know the pros and cons of the distro.
The next step is to promote and present it to many people. How to do that?
Write to as many forums as possible.
Also write to blogs and magazines.
Translate some documentation to Greek language.
Install it for many users.
Set a common place (forum, mailing list) where questions can be asked, and maybe create documentation for new users.
In my personal opinion, it's better to post in non-Linux forums or blogs. That way Linux "earns" new users. The advanced Linux users can search for themselves about PCLinuxOS.
What I've done so far in Greece?
I have a blog under http://www.pclos.tk where I add news, links to the magazine and documentation. Maybe it's not the only one out there. If so, other PCLinuxOS users can contact me.
I write to as many forums as I can about the magazine, documentation.
I write on the OSArena Blog (http://osarena.net), which is one of the high traffic linux blogs. The administrator wants to host the iso files and maybe host a repository server, if possible.
I inform people about LUG's events.
I install PCLinuxOS for as many people as possible, who want to migrate from Windows to Linux, so I get questions asked and can create a good documentation.
Last month, the only printed magazine in Greece, called Linux Format (Greek edition) changed to Linux Inside (http://www.linuxinside.gr/). I didn't have much time to contact them due to personal problems, but I will soon.
So what needs to be done? First of all there must be a Greek forum (it's better to be under the international forum), where Greeks can find help. The question is "Why create a Greek subforum? There are not enough people". The answer to this question is that a forum is a tool for new users where they can find help. Also, it will be a place where all Greek users can gather, as there are not many other Linux forums.
So what do new users think about PCLOS? What are their reactions?
Can I do this? What about that?
Why isn't it more popular than Windows? It's so powerful!
Why is it free? Is that legal?
Eliza T. (after using PCLinuxOS for two weeks) comments:
Fast, flexible, easy to use, no fee to buy, many free-legal programs. I feel comfort, I feel everything will be safe and nothing will go wrong. That feeling is great because I'm a person that I need my computer to do the basic tasks and achieve various things on business and personal level. Compared to Windows, PCLinuxOS gives me the impression that it's radically simple and operational. Maybe it has the same speed but I'm not sure yet since I had an old version of Windows XP. I feel "strange" that I don't use an antivirus program and many other programs to protect my computer after many years I used Windows.
To be continued soon!!!