Welcome From The Chief Editor (January 2012)
The calendar has rolled over to another year. For many, it's the year – 2012 – that many doomsayers have interpreted as the end of the world as we know it. Some point to the Mayan calendar ending on December 21. Others point to "predictions" by other cultures. Personally, whether it's the Mayans or any other source, I think they just got tired of repeating themselves. If it was me making the calendar, I'm sure I'd have stopped making new calendar entries, thinking that (obviously) by now, anyone should be able to figure out the pattern. Just repeat. Maybe they had a hieroglyphic for that, but we've not been able to properly decipher it.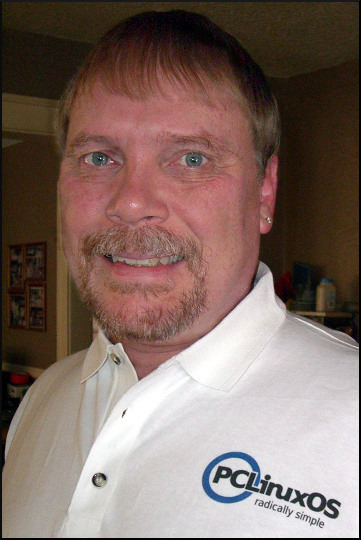 Only one thing is for certain, and that is change. Things WILL change. It happens every day, every week, every month, every year, every decade, and so on. Speaking of change, things are changing (read that, progressing) for PCLinuxOS. Texstar continues his steadfast march towards populating the 64-bit repository. Currently, the number of packages in the 64-bit repository is just under 10,000 packages. Still in testing, the 64-bit version of PCLinuxOS should be released to the public sometime in the first quarter of 2012.
Dragynn has released a pair of new Zen Mini remasters. While not "official" PCLinuxOS releases, they definitely build on Siamer's successful Zen Mini release. One offers just the basics, while the second release, dubbed "Full Metal Jacket", comes loaded with a wide range of "extra" applications that you are likely to find useful. Both feature the tried-and-true Gnome 2.32 desktop.
Sproggy is working on a 64-bit version of Phoenix, the Xfce flavor of PCLinuxOS, dedicated to fallen PCLinuxOS moderator and former Phoenix maintainer Joble. Like the 64-bit KDE version of PCLinuxOS, it is also currently in testing. Sproggy has also started early work on a 64-bit version of Phinx, based on PCLinuxOS.
Speaking of Joble, a pre-trial hearing for Joble's accused killer (his estranged wife, Michelle) is scheduled for March 8, 2012, according to news accounts. Jury selection is slated to begin on March 12, 2012, with the trial scheduled to begin April 2, 2012 at 9 a.m., Helena, MT local time. She has entered a not guilty plea.
Well, that is about it for now. I hope that each and every one of you had a happy holiday season, and I wish for a prosperous and safe New Year for you all.