Demonstrating PCLinuxOS At NZ Linux Users Group


by Jim Wilkinson (JimWilk)
In my home town of Palmerston North, NZ, I am a keen member of the local Linux users' group.
Palmerston North Linux User's Group (PLUG)

This is the view from our venue, looking over the city of Palmerston North.
We meet each month, on the second Wednesday evening. Each meeting is divided into two parts, with a coffee break in between. During that break, members share problems and/or solutions. The two sessions are the beginner's session and the more advanced user's session.
For the October 2011 session, I volunteered to demonstrate the use of Google Earth. But, before I started on that demo, I outlined some of the features of PCLinuxOS to the group of about 12 members.
Rolling         distribution – I updated via Synaptic on the go.

        

The very welcome and active participation in the forum by Texstar himself. Too many other distros hide their developers away from the forum. I mentioned that Texstar often points out solutions to problems raised by posters. That makes a welcome change from the "RTFM" seen elsewhere!

This wonderful magazine. One person asked, "How can the organization afford to put out such a high quality publication each month?"

I also showed off the PCLinuxOS Control Center (PCC), and that was very well received.
When I moved on to Google Earth, I showed the group the time scale button. This enabled us to view three different images of the same area separated only in time.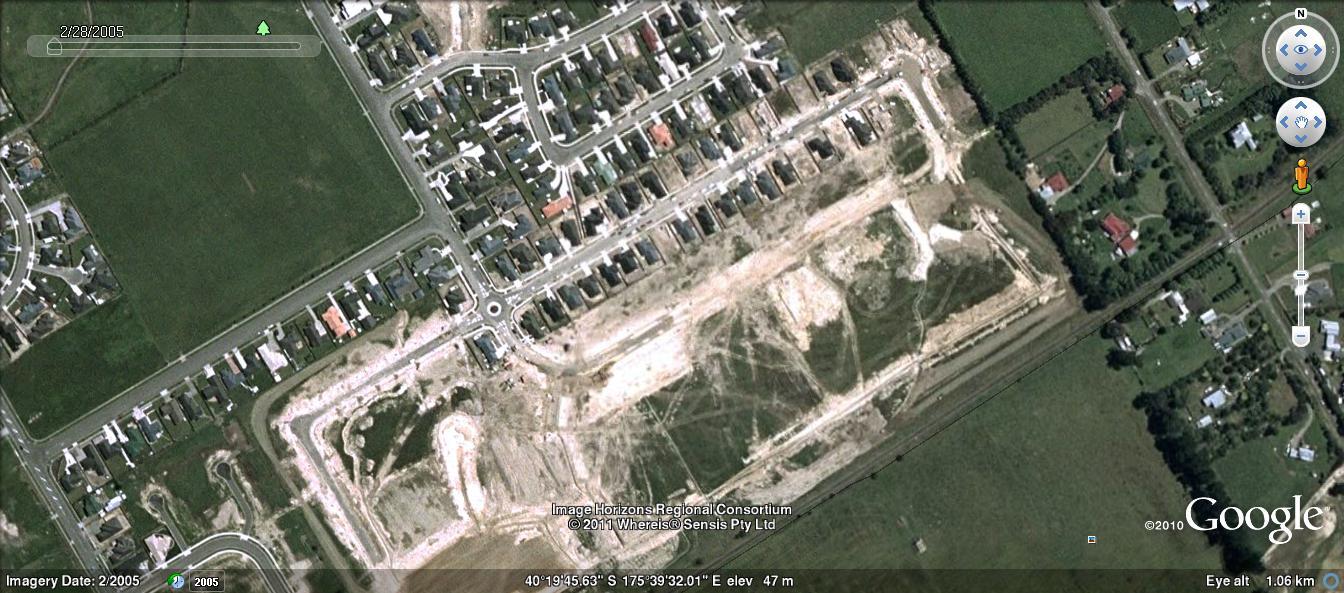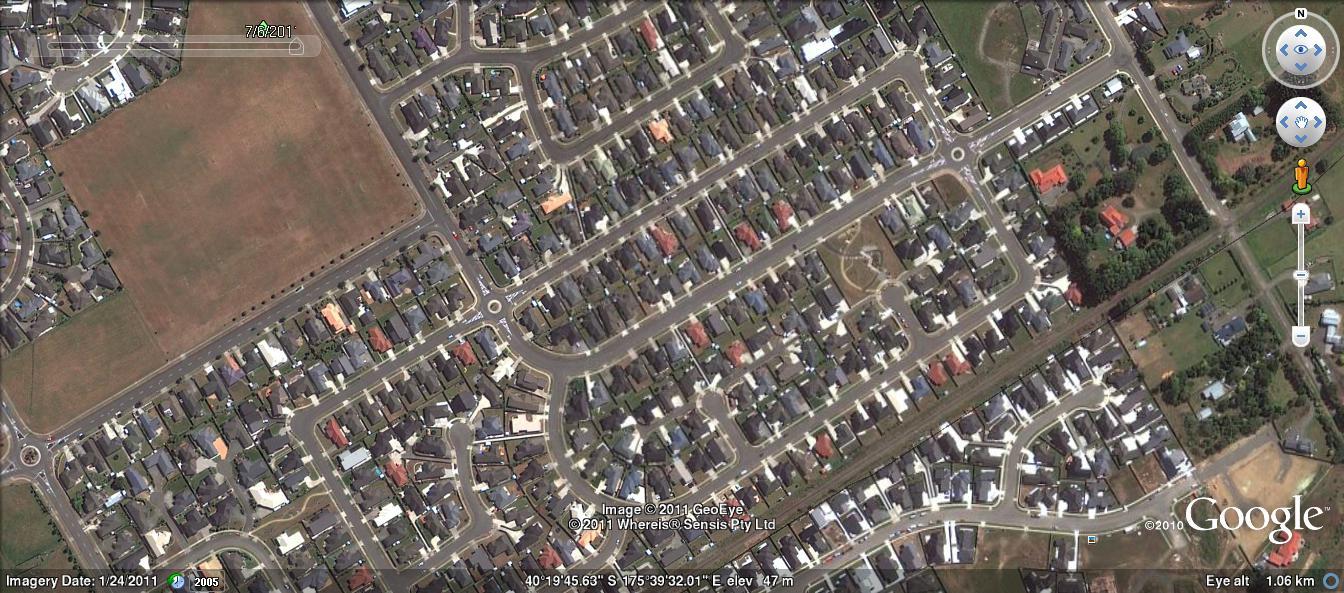 These three images show the development of a suburb of our city, taken in 2005, 2007, and 2011 respectively.
I used the same time line button to search for a disused rail turning triangle from an old rail line in another part of NZ. Vegetation growth in later images obscured the view of the triangle. However, by sliding back in time, we were able to locate a feature that I knew was there – even though the rail line closed in 1967.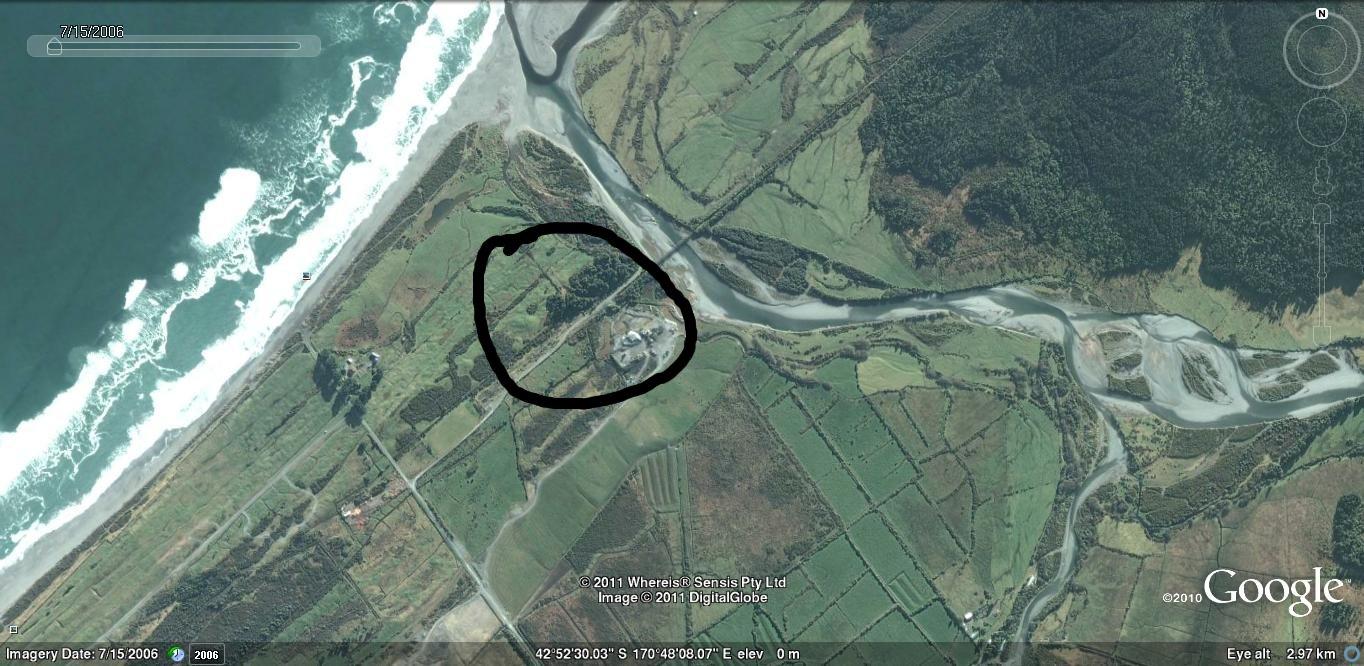 The turning triangle shows up inside the black "circle".