From The Chief Editor's Desk
Welcome to our April, 2007 issue of PCLinuxOS Magazine. Our staff has been very busy this past month, finding material and preparing it for your enjoyment. There is a good explanation of the many meanings of the word "root"; a piece on the phrase "free as in free beer"; and a 'how to' on creating a favorite applications menu. Also this month we have the first installment of a multi-part KDE User Guide, complete with screenshots direct from the latest version of PCLinuxOS - 2007 TR3. Each month until we finish, look for another installment. Neptune, one of our favorite posters on the main forum has kindly provided several interesting pieces, both serious and humorous.
It's been an interesting month. Texstar took a well earned vacation (you may have seen the post about it with a link to an article on Tuxmachines.org by SRLinux -
http://tuxmachines.org/node/14215).
There are some interesting pictures in that article. We all hope Texstar enjoyed himself and comes back refreshed and ready to pump out PCLinuxOS 2007 final version.
As you all know, development of PCLinuxOS is ongoing, and there are great things planned down the road. Here's one we'd like to see: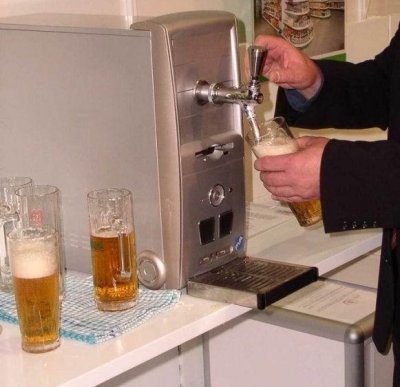 Newsflash just in: Dateline April 1, 2007 - Our ace reporter Danny Crane tells us Sir William Gates, long known for his altruism and charity, but also known for recognizing ways to make money when he sees them, has decided that he is going to relieve himself of the dinosaur that is Windows and invest in a rising up-and-coming Linux distro called PCLinuxOS. The brainchild of a genius who goes simply by the name of Texstar, PCLinuxOS has come into its own with the release of PCLinuxOS 2007. Having been in development for about four years PCLinuxOS has far surpassed the best efforts of Windows in its many-year history. It is rumored that Sir William is also engaged in talks with Warren Buffet to see if he wants in on the ground floor of what is almost certain to be the most successful computer operating system yet. We will have more for you as the story develops.
See you next month.
Tim