Behind The Scenes:
An Interview With Neal Brooks
by Paul Arnote
Editor's note: This month, we get the opportunity to meet with Neal Brooks, and get a chance to get to know him better. Neal, who has recently completed the PCLinuxOS LXDE Remaster, named PCLXDE, and who has been very busy packaging RPMs for the PCLinuxOS repository … in addition to serving as a moderator on the Package Suggest and Packager's sections of the main forum and Global Moderator on MyPCLinuxOS community projects forum ... takes a few minutes out of his busy schedule to answer some questions for PCLinuxOS Magazine.
Can you tell us more about yourself? ("Real" name, where you live, marital status, kids, pets, etc.).
My name is Neal Brooks. I reside in Tennessee in a small town within a couple hours drive of several larger cities and towns. From my yard, I can view beautiful mountain scenery. On clear days, the view is awesome. On cloudy days, there's a view that the artist in my soul responds to with joy.
I've been married three times, though I currently live alone. I have a son, aged 34, three wonderful granddaughters and a great Daughter-in-Law. At present, I have no pets, though I suppose a cat will come along and adopt me at some point. Meanwhile, the local birds and squirrels treat me rather well. They will occasionally sit on my porch railing and "talk" or sing to me.
When did you first get interested in computers, and what is your history with computers?
In the fall of 2004, I received my first computer, an old Compaq with Windows 95. I had to teach myself how to use it, as I had no tech support and almost no idea of how to do anything.
How did you get started with Linux?
It was within the first couple of months of using that computer that I first encountered the GPL. It amazed me! I began searching to find out more about this idea of something not locked up tight by a license but being opened by a license.
I first read of Linux at ZDNet. I would read through the comments to articles and both Linux and BSD were often mentioned. One of my favorite responders was Alan Cox. Though all of the responders caught my attention with what they had to say, it was his responses that lead me to decide to find out more.
I can laugh about it now, but my earliest searches were very disappointing. I was still very new to the Internet and had little knowledge of what to search for or how to search for it. I found several sites selling Linux but at prices way out of my league. I know now that those sites were selling enterprise level system CDs and support, but then I was disappointed.
A few months later, I became acquainted with a man who worked with Linux systems. He explained about the difference between enterprise systems and community distributions. We had a good laugh over my search terms. Having learned what to search for, I started running across many references to Ubuntu. I downloaded and burned many unbootable CDs. It was quite frustrating. Eventually, I drove the 120+ miles to see my new friend, and he gave me a set of Fedora Core 4 CDs. I installed it and used it over one weekend. But there were problems that I later learned were from a bad burn.
When Fedora Core 5 was released, I downloaded and burned a set of CDs using K3B on a new installation of Fedora Core 4. I used it for quite some time, but I managed to break it quite often. After one reinstall - yes, I broke it that badly - I downloaded and burned a copy of Ubuntu. I had problems with it straight away. I could not set up a firewall without trashing the system, among other things. Having learned to be paranoid about security while using windows, this upset me quite a bit. I spent quite a bit of time reading through the Ubuntu online help but found no solution that worked for me. It was disappointing. It felt like I was personally failing.
So I went back to Fedora, as I knew I could use it, if I were careful. I had learned enough by this time to keep my installation of Fedora from crashing; that is, I had learned a lot of things not to do.
Always hungry for more knowledge, I spent a lot of time reading posts on Fedora Forums. I often had problems with understanding what I read, but I kept at it. Then one day a miraculous event occurred. Well, miraculous for me, anyway. In one member's signature was a reference to PCLinuxOS. I clicked the link and read the web page. As I had learned to be more cautious after my failure with Ubuntu, I thought about it for a while before I decided to give it a try.
That is where the miracle occurred. Finally I had found a system that was usable and stable from the first boot up of the live CD. I suppose you could say that that was the moment that I truly began to learn about computers. With a stable system under me, I could surf the web and spend hours reading and learning. That system was .93 MiniMe beta. .92 was out at the time, but I had liked the idea of a smaller system that I could set up to suit myself.
When did you make the switch to PCLinuxOS as your primary Linux distro, and why PCLinuxOS?
In late spring of 2005, my true journey with Linux began. I still had a lot to learn, but the ability to do so securely with a stable system under me gave me the opportunity that I'd hungered for all of my life. I had found the system that was "Simply the Best." I had also discovered that there was a wealth of knowledge posted on the forums, either directly or via links. I took shameless advantage of this to dig in and learn.
Many know you as a moderator in the Package Suggest and Packaging boards of the main PCLinuxOS forum, and a Global Moderator on the community project forum at MyPCLinuxOS. What would you say is the most challenging aspect of your job as a moderator of those boards, and how do you handle it?
The most challenging part? Hmm...... there are many things about it that are challenging. I suppose the biggest challenge is to overcome any reticence at stepping forward to moderate someone. It's easier for me to put myself in someone's place than to moderate them, even mildly. I'm grateful that I've never had to do any strong moderating. We do have a most wonderful community.
What is the most rewarding aspect of being a moderator?
The most rewarding part is that I continue to be a member of the community. I'm just one of 'the family' with a specific job to do, like any other member who contributes to our beautiful online 'home.'.
What made you interested in learning how to package RPMs for PCLinuxOS?
Two things were on my mind at the time. I had a strong desire to contribute and, as always, a desire to learn. The documentation was available, and the forum for packagers was easily accessible. I guess you could say that I saw an open door and stepped in.
What has been the most challenging RPM for you to package for PCLinuxOS, and why?
In a way, they are all a challenge. Any time you start to package an RPM, you face the possibility that there will be errors that you have no idea how to overcome. That's what the packager's section of the forums is about. It is a place to share questions and knowledge. Not too long ago, I took a whack at updating some of the system tools to see what I could do. It was no easy task, and I was not successful. At some future time, I will try again. It is just a matter of learning and going forward.
What single RPM has given you the greatest personal pleasure to have packaged for PCLinuxOS, and why?
It gives me a great deal of pleasure when I can successfully package any RPM, but recently I've had the opportunity to package GetOpenOffice. That was very satisfying on many levels. I had had the privilege of testing it for Pinoc. It was a distinct honor, as well as a pleasure to work with him. When I wrote the spec file, and the package built, there was a feeling that is indescribable.
You recently headed up the project to create a PCLinuxOS LXDE remaster, called PCLXDE. What inspired you to create PCLXDE?
The idea came to me just before I started on the Quarterly Update project. I had added task-lxde to my install and found that I liked it. After my work on 2009.2 was completed, Texstar mentioned that an LXDE remaster was on the "to-do" list. I asked if I might do that, and he said yes. And the rest is, as they say, "history."
What was the most challenging aspect of creating the LXDE remaster?
Choosing and setting up the DM (desktop manager) was the most challenging, I think. I started out trying to use SLIM, but it continually refused to launch LXDE. After reviewing the options, GDM was chosen. I believe that it has worked out well.
What was the most rewarding aspect of creating PCLXDE?
Each little triumph in setting up the system was richly rewarding. Taken all together, they comprise a feast of many delights. It was most rewarding to have the chance to work with other community members on the project. I suppose the most rewarding of all was seeing the announcement of its release.
What was your criteria for deciding which applications to include in PCLXDE?
Native LXDE applications were decided on first, of course, and as we wanted the release to be a lightweight environment, we looked at lighter applications. There are quite a few to choose from. The selections were changed a few times during the process of putting PCLXDE together. Several test runs were made, which lead to changes. Eventually, we settled on a set and proceeded from there.
How has your background prepared you for the challenges of packaging and creating PCLXDE?
I was always a bibliophile, what they used to call a bookworm. I spent many hours alone with my books and was quite happy. When I was introduced to the Internet and began to see the possibilities of reading, not just published books but the writings of people from around the world, it was like I had stepped into a library of near infinite proportions. Despite those early problems I had with learning how to use it, I knew I had found something great.
From an early age, I had been taught the value of sharing. Too, I had been creative from an early age. When I found Linux, and in particular, when I found PCLinuxOS, I found a way to do both in a way that was fun. You see, one of the things I had learned about the Open Source world was that anyone could make a contribution. No one is excluded. Anyone can learn. Anyone can contribute. You may need to search about for your niche, but if you are determined, you can do it.
I suppose you would say that my philosophy is give, and it will feel good; have fun doing it, and it will feel even better; create what you share, and perhaps others will be inspired to be even more creative and sharing.
Has your experiences -- both successes and failures -- with packaging and creating PCLXDE changed, or challenged, your view of FOSS, and how?
I think the name says it all. Free and Open Source Software. Freedom offers so much to us that it could take a long time just to explore all of the aspects of it. Opened up to unlimited viewing, the source of any software, or system is there for the newest of the new and the most experienced.
Whether working on a package or PCLXDE, I experience this freedom and openness. To know that I am free to do whatever I choose is a bit heady, but the knowledge of that freedom brings with it the knowledge of the responsibility that goes with it. Any change you make you must take responsibility for. I think that now, more than ever, I understand the responsibility that goes with being free.
What advice would you give to anyone who wants to learn how to package RPMs for PCLinuxOS, or who may want to join the PCLinuxOS Packaging Crew?
Go for it. Very good documentation is available. If you commit yourself to learning, you'll find that there's plenty of knowledge already there for you to take advantage of. Help from fellow packagers is available, if it is needed. That's the beauty of the packager's forum. I recommend reading the posts of those who have asked for and received help there. There is a great wealth of knowledge there in addition to the documentation available.
So let nothing hold you back. Go ahead and learn.
What other projects, other than packaging and creating PCLXDE, are you currently involved with?
There's the Quarterly Update CD project, and I do some testing - as much as I can, anyway. I've just finished up lxcursor, which is a small app for changing the cursor theme on PCLXDE. Many thanks go to Texstar, Pinoc and Travisn000 for invaluable assistance on that one. I'd still be working on it, if they had not been there to help.
Now that you have completed PCLXDE, what do you anticipate being your next big project (if you can reveal it to us)?
Well, there's one project I have in mind that's in the early research stage. It will be a while before I'm ready to talk about it, if that day ever comes. Projects can die in the planning stage, but there's always something to do.
I have my fingers in about a dozen other pies. LOL Maybe that's an exaggeration. I do believe in contributing what I can, where I can. Whether it is only a small involvement or taking the lead, the opportunity to give back to the community and PCLinuxOS is a joy to my heart and great fun. I love it.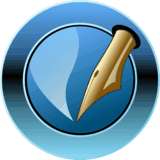 What "words of wisdom" would you like to leave us with?
You want wisdom? Hmm.......... better ask Texstar. He'd have some wise words, I'd bet. Or how about I share what I consider to be the most powerful words ever spoken? : "You can."