Forum Family & Friends: exploder

by Archie Arevalo (Archie)
Most of us regular forum members know a stern PCLinuxOS advocate using the handle exploder. The handle belongs to a humble 50-year-old family man from Hartford City, Indiana named Don Cosner. He and his wife are raising a daughter and three sons.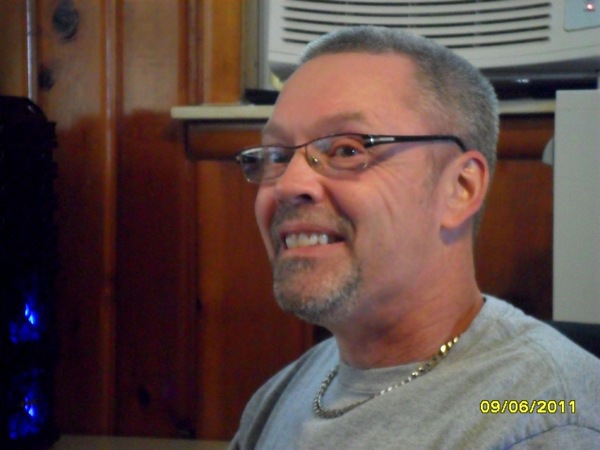 "What's with the nick exploder? You were not a demolition expert in the Navy Seals, are you?"
"I picked exploder as my user name in remembrance of my '91 Ford Explorer and in honor of a good friend that passed away some years ago."
Exploder is one of the regular PCLinuxOS community member who spends much of his free time at the forum. He works for Stoneridge North America in the Lead Prep Department making wiring harnesses. He also used to work as a Desktop Support Technician until the PCs and phones were unplugged "but that's just how things go sometimes."
"How were you introduced to Linux?"
"I got involved with Linux several years ago. My wife turned me into a full time Linux user the day she brought home ''Point & Click Linux'' by Robin Miller. I have worked for a couple of different distributions to try and give back and lend a hand wherever possible."
"… and PCLinuxOS?"
"Over the years I have run several different distributions but most of them just seemed to lack something in one area or another for me. I wanted good hardware support and updated applications without the need to re-install my operating system every so often. Back in 2007, I tried PCLinuxOS and had some problems. I had no idea back then that problems were quickly resolved and foolishly moved on. It was a huge mistake on my part, for sure.
"I kept an eye on PCLinuxOS because I thought to myself that Texstar really understands what people want in an operating system, and I grew to admire what he was doing. To see a lead developer actually participating in the forum and interacting with the community made a lasting impression on me. I began to notice that the phrase "upstream issue" did not mean "forever broken" with PCLinuxOS. Seeing the word "Solved" in a lot of threads on the forum woke me up and made me seriously think about what I wanted to run on my computer.
"I came in on the 2011.6 development cycle, and was really impressed with the way major updates were handled. Things were planned out and carefully phased in, and there were plenty of opportunities for community involvement. I was more used to a cycle of breakage, but this was not the case with PCLinuxOS."
"Which desktop environment do you prefer?"
"I have tried the Xfce, LXDE, e17, Gnome and KDE versions of PCLinuxOS. I went with KDE, because everyone in my family could use it with no learning curve at all. I like just about any desktop environment, especially the lighter ones, but my wife and kids seem more comfortable with KDE. I keep the desktop and panel pretty clean. I like a minimalistic look to the system.
"The default applications in PCLinuxOS KDE are excellent, and are always rated highly in opinion polls I have looked at. I had very little customizing to do when I installed PCLinuxOS. For the first time in years, I am enjoying my computer, rather than spending time fixing it! The community has rekindled my interest in collecting music, thanks to the monthly music thread. I really enjoy being on the forum, and there are a lot of terrific people here. I like the humor on the forum and some of Texstar's Twitter posts really got me laughing!"
"How do you find our community?"
"I like the way things are done on the PCLinuxOS forum. The support is outstanding. I have posted a couple of questions for help and advice, and the community quickly jumped in to assist me. PCLinuxOS does a lot of things different from other distributions, but the end result is one of the highest quality projects there is. I have observed a group of artists work together to build the theme for the 2011.6 release, in amazement. You just don't see people working so well together everyday. PCLinuxOS stands as an example in my eyes of how things should be done."
"How would you advocate PCLinuxOS, say to your neighbor?"
I'd tell him I have PCLinuxOS running on my computer longer than anything I have ever install, and it has become the operating system of choice. I would highly recommend PCLinuxOS to everyone that shows an interest in Linux. PCLinuxOS has a permanent place on my computer and show them my amazing desktop.
"Well, Don … thank you for sharing your time and we'll see you at the forum!"