Forum Family & Friends: joechimp
by Archie Arevalo (Archie)
It was the year 1853, or 1302, or even 1260, but definitely 4186 when he had to leave his constellation, Scorpius. You may wonder why he had to leave one of the brightest stars in the our galaxy. While it may be true that Antares is a slow variable star, still …
joe, a.k.a. Rich, as his friends call him. was born on a sunny-side day in a futuristic hut to intelligent alien beings we might mistakenly recognize as chimps. This was 159 years ago.
Like what happened to Kal-El, who is sometimes disguised as Sproggy, many of Antares' inhabitants believe their star was going supernova, thus prompting his parents to strap him into a tele-transporter and zap! Before he knew it, he was in North America, the United States. But 'til this day, Antares has not yet exploded! Bummer!
Rich kept his identity hidden until a couple of years ago, when he made up his mind that he was among those he would want to be with – our family at the PCLinuxOS Forum.
Now, one-and-a-half centuries later, Rich tell us a bit more about himself. Artist. Bon Vivant. Man about town who lists chasing women as one of the things he likes to do most on his free time ... that is, if the women aren't chasing after him.
"I love to know something today that I did not know yesterday."
"I also love to listen to music. I have varied tastes in music so it could be anything one day to the next. Most of my time, though, is on the computer or doing some type of art. I really don't have free time it seems. Well, I do but I use it to do what I do."
Rich said that he studied classical music in his early years on Earth, AND played clarinet in an orchestra.
And I was thinking who didn't play the clarinet?
"At some point, other things got in the way and I left that behind. I received a guitar at an early age and loved that, but an injury to one of my fingers took the steam out of that for a long time.
"Between then and now, I decided to play the guitar with chords and notes in a strange manner. Sometime after that I decided to take up the bass guitar and thought that might be easier. I discovered Jaco Pastorius and the world of the bass was infused into my DNA.
"I loved everything the bass did for a song. I played in a few bands, and in recent years, mostly sing at open microphones, or sit in for a song or two with a friend's band. I love to sing most of all now. There is something about the instrument of the voice that is so unique to each individual.
"Think about it. You own your voice. You can tune it any way that it pleases you. It is easy to carry around. Any type of music can be produced by it. A great instrument."
"As any musician will tell you the first time you are in front of an audience and they actually applaud what you have done. What a feeling. Never gets old."
I thought he'd never stop talking about music so when I sensed that he was about to take a breath, I asked him, "You joined the forum in 2009, what specifically made you stay?"
He said that he was like the many others who searched. And when he found PCLinuxOS, he  decided that it was his distro of choice.
"What I immediately saw was that the PCLOS forum was what a forum was supposed to be. People wanting to help in any way they could. No question was a stupid question.
"Just19 (then johnboy) and our late friend, Joble, may he rest in peace, were instrumental in helping me in my Newbie stage. After running PCLinuxOS on a LiveCD for awhile, I also wanted to try and run it on a flash disk. They talked me through every little issue that I encountered. The generosity of their time was the key in finding my way to PCLinuxOS and my "permanent residence" in the forum.
"There were others who helped as well but it's the two of them who kept me going.
"As I learned more about PCLinuxOS, I knew I made the right choice. I finally was able to just do things. Everything worked all the time. No more daily maintenance as I had with Windows. Always worrying if I do this, will this break. If I do this will I get a BSOD. If I do this ..."
Rich, I've concluded, IS unstoppable!
"... you get my point. I was able to enjoy the OS and do actual things instead of fixing things.
Most of all the people here. Real friends. Not just faceless people but real friends.
I dared.
"I would name them all but it would take the whole magazine and I already know what Paul is going to say. I would also be afraid to leave someone out as well. All of my friends here know who they are.
"I would be remiss in not mentioning Texstar (Mr. Bill Reynolds) though. What he has done in creating what I consider a masterpiece of an OS is simply amazing. The work he does to provide us with what is the best of the best will someday be recognized as remarkable. We already do recognize that. Someday everyone will.
"Yet he is just one of the guys when he is in the forum. It's great. Thank you, sir, for changing my life."
"I would also single out Neal. He was always there for me anytime something was bothering me, or if I needed help with PCLinuxOS.  He is quite a guy. He is a great representative of what is good about this forum. I hope that someday I have the opportunity to meet him in person.  We will drink coffee and eat bacon.
At this point, I was already unsure if I'd want to ask Rich another question. But I pushed it. How do you generally find the forum?
"The forum is a great place!
"If a day goes by and I can't be here , I feel I have lost something. Any questions I might have on PCLOS or Linux in general are answered for me in short order. People genuinely want to help. It is amazing how much this place has become such an important part of my life. The Sandbox has become a second home."
I knew it!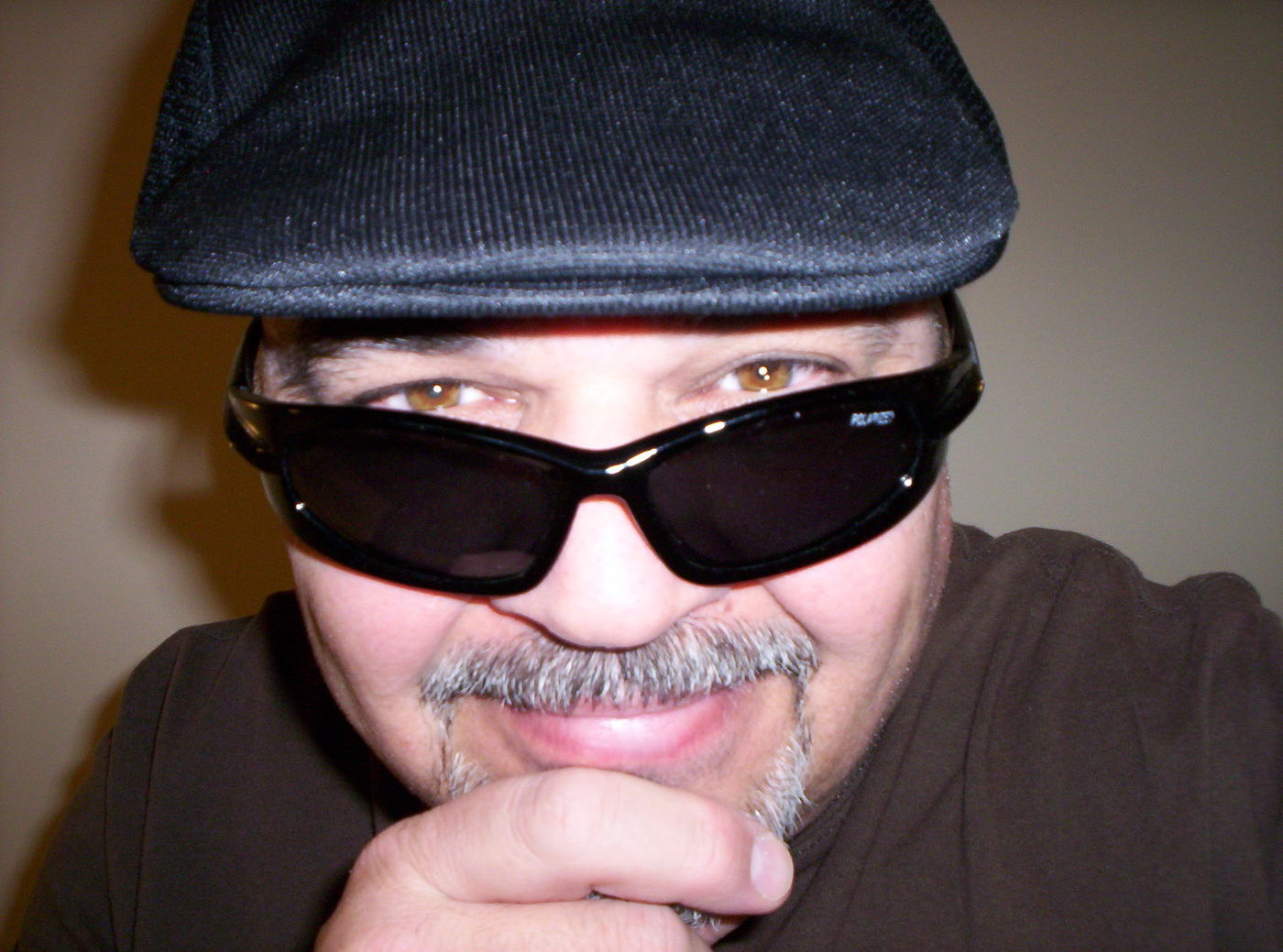 "But, I also want to say a few things about another important thing to me. I also sit on several State Boards as a volunteer to help people with disabilities receive vocational rehabilitation, and to find their way in the workplace. Or for more independent living. My time spent there is very meaningful to me. Mostly what we do is find ways for case workers, who are overloaded, to find better ways to serve the public. Whether through legislation or improving forms or just to educate employers and people in general to the needs of people with different needs than their own. This is all very rewarding."
Huh? This is definitely something I am interested in knowing.
"Cities and towns have offices dedicated to helping these people in need. Case workers usually have a long list of people that needed to be helped and served. We try to find ways to streamline the process and to reach more people. It is a difficult process to help so many people. The success rate is high because the workers are so dedicated.
"Some of the services provided are to help with educating both the employee and the employer on how best to utilize a person with disabilities in the workplace.  Sometimes it is just finding a way for people to utilize public transportation and finding other ways for them to get around. We recently completed a revision of a Vocational Rehabilitation Needs Assessment Survey that is required by the federal government every couple of years. We could just go through the motions and send out a basic survey, but we met multiple times to rewrite questions and really delve into how we could best get a response from the thousands of people that would view this document. We had great success and I can't tell you how good that makes me feel.
"The case workers are the unsung heroes. We that sit on boards and committees are just a small cog in what gets accomplished. They also help people who have always lived with someone to take care of them, move out on their own for the first time and live independently. Can you imagine the satisfaction of someone being able to live on their own for the first time in their lives?
"I can tell you that the things a lot of us just do unconsciously every day are a major hurdle for many people, on a daily basis. I am very thankful for so many things. I hope that someday all people will find the help they need."
I think being part of the process is what makes each one of us, especially you, Rich … important. What else can you tell us about yourself?
"I am also a painter. I paint with acrylic paint on canvas. I also use other mediums, but my favorite is acrylic. I paint what I see in my mind. So you can imagine how strange my paintings are. I guess you might call them abstract expressionism. Doesn't that sound cool?
"I also take black and white photos with a film camera."
Indoors or outdoors?
"I like fishing for large-mouth and small-mouth bass. I used to fish a lot but have had fewer opportunities in recent years. I have had the good fortune of having been able to fish in almost 40 of the United States.
"Lots of these areas where I fished also provided me with some wonderful opportunities to see wildlife in ways that I would not have otherwise experienced."
Interesting? What are some outdoor adventures Rich-style?
"I once had a big squirrel fall out of a tree when I was fishing in Missouri. It landed on my arm and bit me on the hand, fell into the water, then swam to shore. That was interesting.
"In Florida, I fell off the front of a boat once and landed on top of an alligator. That wasn't as interesting.
"Probably the most memorable encounter was when I was fishing for codfish in about 100 feet of water, about 27 miles out in the ocean. All of a sudden, a pod of whales were around the boat. They were pilot whales, and it was quite a sight. They were so close that we could reach out and actually touch them. Well, evidently I went a little crazy. Touching the whales apparently wasn't enough for me as I jumped into the ocean with the whales and was able to touch them and have the experience of my lifetime.
"They were playful creatures. My friend said, "you could have been killed."
I answered, "What a cool way to go."
Indeed, very interesting and unusual experiences.
"Each and every day I am thankful and feel blessed by God for all the opportunities that have come my way."
Amen to that, joechimp … errr, I meant Rich!