Welcome From The Chief Editor
Talk about making my job hard(er)! Some months, there are so many outstanding screenshots to choose from for the magazine's Screenshot Showcase feature. As if that wasn't hard enough to sort through on a monthly basis, now this month went to the other extreme – too few to choose from.
Oh, there were plenty of screenshots posted over the past month. But many of them were from two users who are "prolific screenshot posters," and so that we don't feature just one user or two users in the monthly Screenshot Showcase, we've limited it to publishing just one screenshot per user per month in the magazine. We also try to feature as many of the different desktop environments that PCLinuxOS users are using.
Unfortunately, a good many of the screenshots (some very good ones, at that) had to be disallowed, due to the fact that they were of a version of PCLinuxOS that is not available to general users – that being the unsupported 64 bit version that is still in testing. Others prominently featured kernels that are still in testing, so they had to be disallowed, as well. Still others are disallowed because there is no indication of which desktop environment the user is employing, and their desktop environment unfortunately cannot be discerned by just looking at the image. Some users have gotten very good at creating stealthy desktops with a nonspecific or "desktop-agnostic" appearance.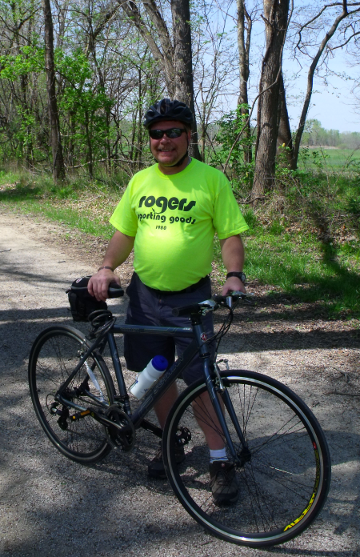 Screenshot Showcase was started for a few reasons. First of all, it gives the average user the opportunity to appear and be mentioned in the monthly magazine. Secondly, it showcases to non-PCLinuxOS users the diversity of our great OS, as well as some of the things that it is capable of. With that in mind, the screenshots must be representative of what is immediately available to new users. Third, in a roundabout way, it pays homage to those dedicated individuals who work so hard at maintaining the quality and diversity of PCLinuxOS. Through Screenshot Showcase, those developers and maintainers can enjoy watching what the various PCLinuxOS users are capable of doing with their systems, given the tools that have been provided to them.
Of course, once the 64 bit version of PCLinuxOS becomes publicly available, then one of those problems with collecting images from the forum for the Screenshot Showcase entries will be solved. I reckon that the issue of using kernels in the testing section will also become moot. Screenshot Showcase images are collected from the Monthly Screenshots thread in the PCLinuxOS forum every month, so all you have to do to be considered for inclusion in the magazine is post your screenshots in the forum thread. However, keep in mind some of the other guidelines we adhere to with the decision to include or disallow screenshots for publication in the magazine.
The May 2012 issue represents the final installments in the magazine's article series on Gnome 2.32. Everyone is bound to find something of interest, ranging from ms_meme's tribute to the PCLinuxOS forum "heroes," to an in depth look at how to use the dd Linux command line tool.
Until next month, I bid each of you peace, happiness, serenity and prosperity.