2012 Annual Holiday Gift Guide: Meemaw's Picks
by Meemaw
Wow! December, and the holidays are almost here!
We all have friends and families with large assortments of likes and dislikes. As a result, shopping for many of us is most challenging. However, I have found several interesting gifts for a wide range of people. If you are having trouble picking out something for a friend or relative, maybe one of these will be the right gift.
Just as parnote said in his gift list, the items listed below were available at the time that this article was written, and the quoted prices were current at that time, as well. Prices are subject to change over the weeks before the holidays.
I used to get a catalog from a company called Bits and Pieces. While I don't get a catalog any more, the company does have a website. I loved looking at the jigsaw puzzles, game books  and brain teasers, and bought a few things. They have quite a few interesting items.
Mini Desk Vacuum      $ 14.99
Most of us just use 'canned air' to clean out our keyboards, but this will reach more areas and suck the dirt out rather than blowing it in farther. Needs 2 AA batteries.
3D Jigsaw Puzzle - Neuschwanstein Castle          $ 9.99
I don't know about you, but I enjoy jigsaw puzzles. This one is a little different as it makes a large 3D model of the building rather than just a photo. These used to be more expensive and now seem to be on sale.
Relaxing Star Projector     $ 19.99
Not only does this project a star simulation on your walls and ceiling, it also plays a variety of nature sounds to relax you.   Needs 3 AA batteries.
Time Pyramid        $ 19.99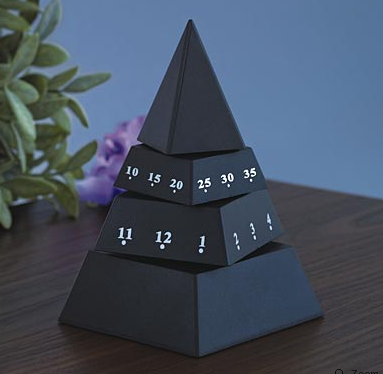 This is a cool clock! The hour and minute sections rotate so it looks different all the time. The site says it is a perfect pyramid every four hours.
Weather Station Keychain   $ 14.99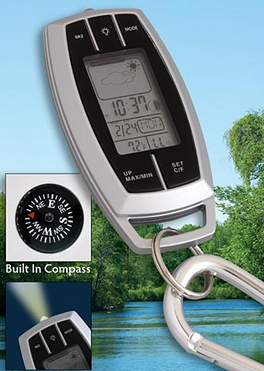 This gadget features the time, a weather forecast display with temperature and humidity, a compass, an alarm clock with snooze, calendar with date, day and year, and even a flashlight. It attaches to your belt with a carabiner. Needs 2 button-type batteries.
Another site for fun gifts is Computer Gear. They have t-shirts, toys and gadgets.
Big Bang Theory T-Shirt  $ 21.00 - $ 23.00
I love the television show, Big Bang Theory. You can get bobble-head dolls and several t-shirts. If you watch the show you know this is the flow chart that Sheldon drew to outline a method for making new friends.
LED Snowflakes    $ 49.99 on sale
This Snowflakes LED Light Set is a decoration some people might not have. They mount to surfaces with suction cups or hung on the tree, change color from blue to white and back, and can turn on automatically after being programmed. Each one needs one button-type battery.
Another site I visit is Land's End. Besides clothing, this site has a number of other products.
Double Canvas Wine Tote   $ 25.00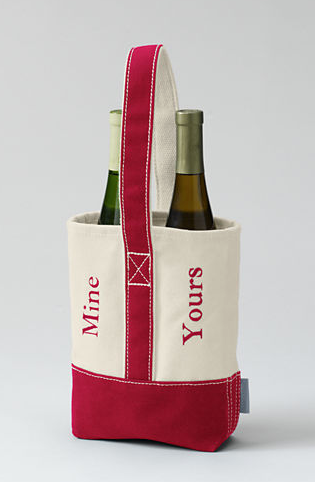 If you like wine or are looking for something to give someone who does, this is a good-looking tote which holds two bottles. You can order it with "Mine" and "Yours" as shown above, or with "White" & "Red", "His" & "Hers" or "Mine" & "Mine." Made from sturdy canvas.
Polartec Fleece Throw      Land's End.com  $ 29.50
This is a 72" x 50" Polartec fleece throw that comes in several colors, and, for a little extra, can be personalized with the monogram of your choice.
LEGO Imperial Shuttle Kit    Newegg.com  $ 27.38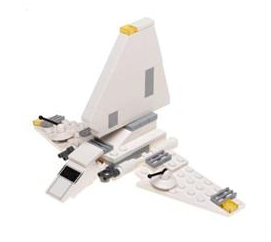 My grandson loves Legos! Newegg has a bunch of kits for sale, and your youngster has a variety of things he or she can build. The set above is for a Star Wars Imperial Shuttle. After it is built, the wings are moveable.
I hope your gift hunt is fun and successful!