I'm beginning to think that the "J" in January must stand for "Judgement." Given how January went down, most people would be hard pressed to disagree.
Judgement: Good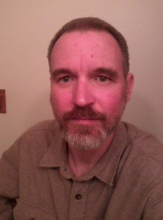 On January 17, 2013, former forum moderator Joble's estranged wife was found guilty of two counts of "deliberate murder" in the October 13, 2011 shooting deaths of Joe Gable (Joble) and Sunday Bennett at Joble's home in Helena, MT. While sentencing is scheduled for March 1, 2013, she could face a minimum of life in prison.
In the 17 months since Joble's murder, the entire judicial process that lead up to the conviction has often times resembled a circus. There were numerous attempts by Joble's estranged wife and murderer to either derail or delay the process, including two suicide attempts and delays for psychological examinations.
Finally - and at last - Joble can rest in peace, with justice having been served. It is still hard to believe that he is no longer here, among his friends and family. Taken from us much too early, Joble is still missed by those who knew him.
Judgement: Bad
It's no secret that I'[m an avid bicycling enthusiast, as my monthly editor's column picture has frequently depicted me on a bicycle ride. On January 17, 2013, former seven time Tour de France winner (former, since he has had all of his seven Tour de France titles stipped by the United States Anti-Doping Agency, and his 2000 Olympic bronze medal taken away by the United States Olympic Committee) admitted in a televised interview with famous former talk-show host Oprah Winfrey that he had taken performance enhancing drugs to help procure those victories.
Love him or hate him (there seems to be no middle ground), Armstrong's confession rocked not only the sporting world of bicycling, but the entire sporting world. Long speculated, never proven (beyond a shadow of a doubt), and vehemently denied by Armstrong, the interview removed any questions of doubt and removed all speculation. The confession also revealed the lies that Armstrong had been living and espousing ever since the late 1990s.
Currently under a lifetime ban from cycling, his public confession is unlikely to have any effect. Officials for the USADA, the UCI (International Cycling Union), and the WADA (World Anti-Doping Agency) are unanimous in their decisions to remain steadfast on the lifetime ban. Instead, they all agree that Armstrong must testify (minimally) before the USADA, under oath, about his "doping" activities, and give a full accounting about how the illegal activities were carried out. It remains to be seen if that will happen.
Summary
There's a couple of common lessons to be had between the two cases of judgement here. First, you never know when your whole world will come to a screeching halt. Everything we hold dear and sacred - even our lives, themselves - can be stripped away in the blink of an eye. Second, any attempt to "win at all costs" usually bears a cost that none of us can afford to pay. 'Nuff said.
Until next month, I bid each of you serenity, peace, happiness and prosperity.