by daiashi
About The Game
Three warriors unite against an evil that threatens to enslave the once peaceful world of Ancaria. Lord Zane's Ashen Empire has created an army of Grimmocs, modified Orc henchmen at war with the Seraphim. Only when these heroes unite and use their skills to support each other they will stand a chance.
There are four playable character classes, the Seraphim Mage, Safiri Warrior, Ancarian Ranger and the Khukuri Shaman, each with a different skill set that can be further individualized through RPG features and collectible items. Each character will also have the ability to dual-wield two exchangeable weapons and use combo attacks, all of which combines into a fluid and unique arcade game experience with sophisticated graphics and spectacular effects. The player will also be able to ride mounts, use war machines and spend his hard earned cash in towns all over the world of Sacred Citadel.
Sacred Citadel will also offer an engrossing multiplayer mode. Up to three players can join forces against their enemies in coop mode.
Sharpen your axe, string your bow, brew your potions! Ancaria needs heroes like you. Grab your friends to join the resistance!
The once peaceful land of Ancaria is in grave danger. The evil Ashen empire has enslaved its population and is using the orc-like Grimmoc to wipe out the Seraphim, who swore to protect it. In order to defeat the empire you will have to prove yourself as a warrior by riding terrifying mounts, acquiring earth shattering skills and looting powerful weapons and valuable treasures. Grab your friends and join the resistance!
Key Features:
Battle it out with up to 3 player co-op
Take charge of 1 of 4 unique playable character classes with their own set of skills
Explore the vast world of Ancaria
Ride thumping mounts and use devastating war-machines
Tons of loot!
Define your own fighting style with different weapon combinations
Software:
Playonlinux, Wine and Steam.
System requirements:
OS: Vista/Win7
Processor: 2GHz Dual Core
Memory: 2 GB RAM
Graphics: Nvidia GeForce 8600 or better, ATI Radeon HD 2600 or better
DirectX: 9.0c
Additional: GPU Memory: 256MB
About The Company
Founded in 1998, Southend Interactive lays claim to providing the video gaming community with the absolute best in digital entertainment for over a decade. They specialize in high-end console, PC, and mobile games development. Over the years, the have fortified their expertise in numerous gaming platforms across multiple genres.
They believe that the main component to their success is their passion for video games, combined with their advanced, proprietary technology. They take pride in their award winning games, ensuring the public that their products are that of the highest standards.
At Southend, they develop first class video games for multiple platforms, including console, mobile and PC. For them, there are three magical ingredients for doing fun games: freedom for everyone to be creative, kickbutt technology and love for games.
Some Gameplay Screenshots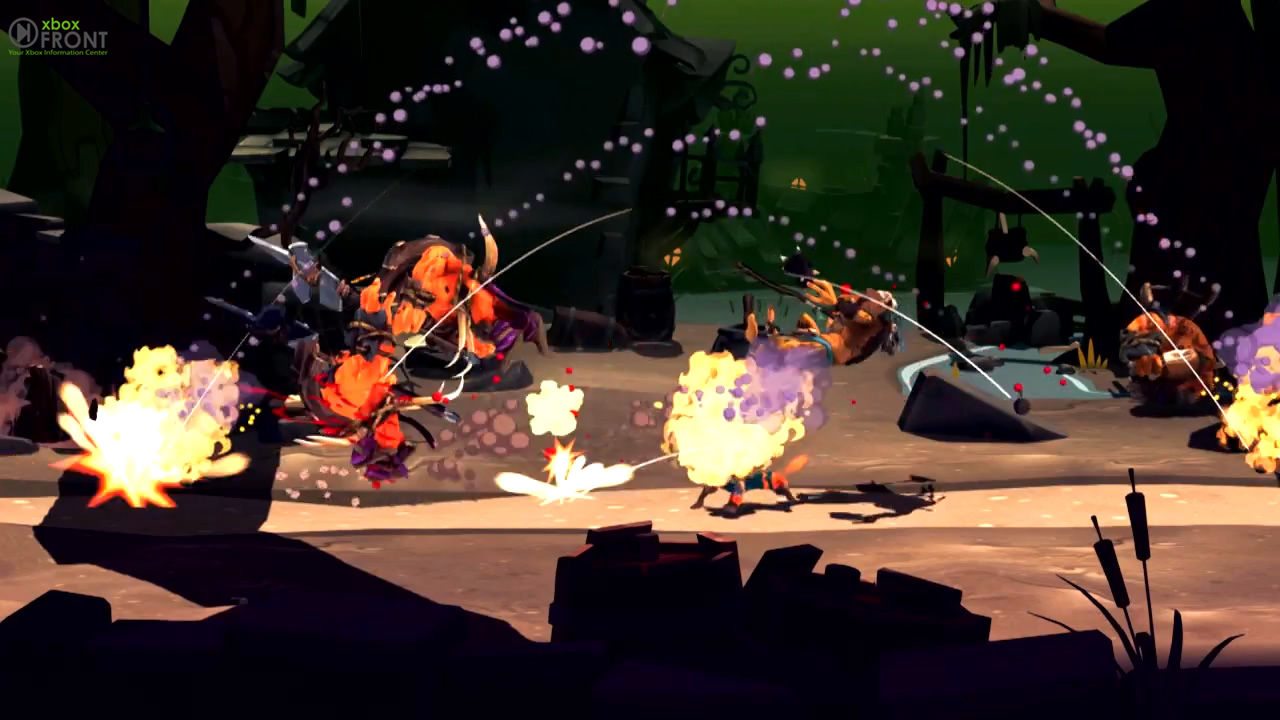 Getting It To Run
This game was installed using Playonlinux, which is available through Synaptic. After you have Playonlinux installed, click on the game tab to find Steam. It should install Wine version 1.5.25.
After Wine is finished and Steam is updated, search for the game in the store and download the demo. It ran very well on my computer, with a 2.6 dual core AMD processor and nVidia 9600 with 4 gigs of RAM. You may have to set the game window to "on top," since my taskbar was visible until I did this.