as told to Smileeb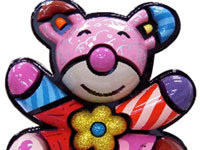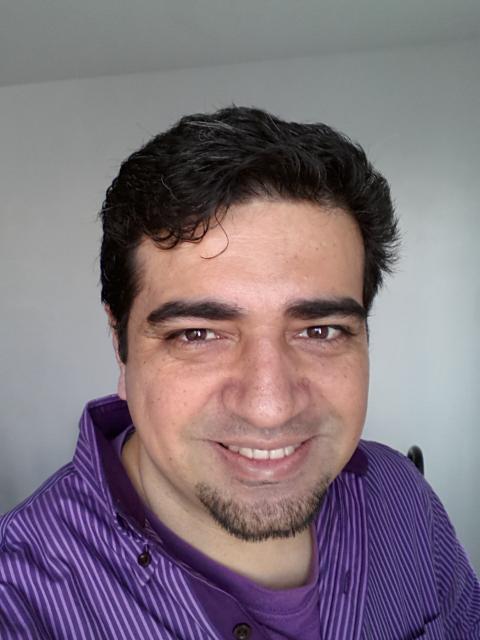 How old are you?
47.

Married, single or what?
Divorced.

Children, grandchildren?
One lovely boy, David Oliver (1 year, 7 months).


My two pets, Trina (salt and pepper), and Yina (white), both female.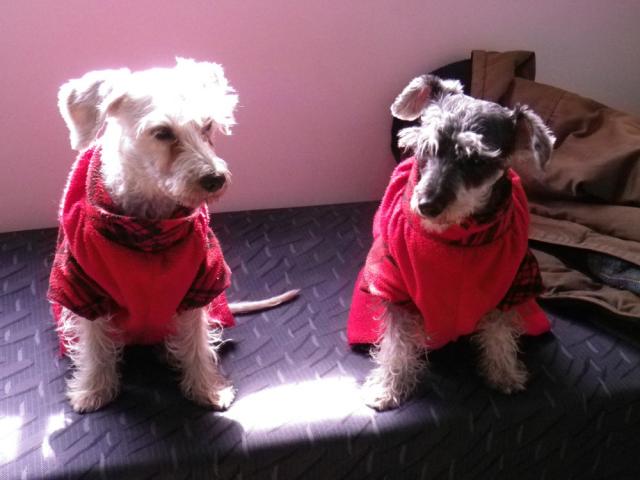 Retired or working and for how long and at what?
Thankfully, I'm still working. I'm an IBM mainframe console operator for a Fortune 500 company, with 11 years of experience.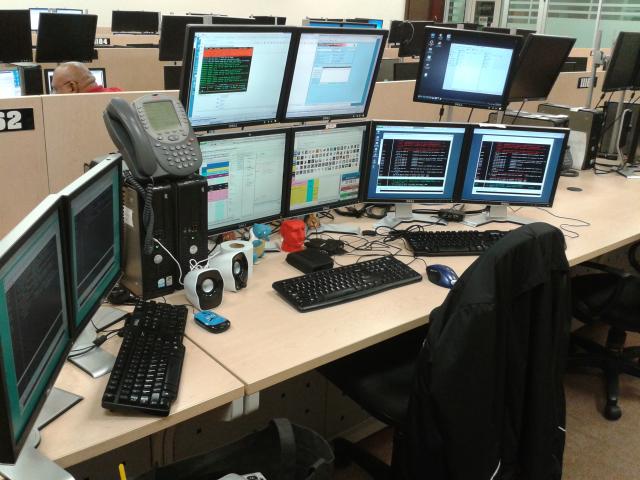 My place at work... all running Windows, though.


What is the area you live in like. Weather, Quietness, Scenery?
I am currently living in an urban jungle where it's really hot half the year, and really cold the other half. But I've lived in 6 different states, so the next move may always be around the corner...

Are you handy with your hands and have any hobbies?
I own 1,200 classical music CDs (ripped as FLAC files), and love Beethoven the most. I also listen to some heavy metal bands, and some Allan Parsons's music. I'm also a Science-Fiction fan and build computers for friends, family and myself.

The three computers where PCLinuxOS is installed at home (game station and primary computer, download station, and media center at living room).



What is your education level?
Unfinished college, School of Mathematics and Computer Sciences.
Do you like to travel, go camping?
I love living in different areas of the country ... different scenery, food, people, accents ... I also love it when I go shopping, even when I end up not buying anything.
What caused you to try Linux and join this forum?
I needed a stable OS, and a safe filesystem to store my data. The Linux ecosystem gave me both. I've been a community member, under different names, for 9 years. I really, really love the rolling release philosophy of PCLinuxOS. Also, Texstar and the others in the development team have no rush to embrace new technologies until they are proven necessary, and are stable. That won't get them headlines, but gives them faithful users.
PCLinuxOS Family Member Spotlight is an exclusive, monthly column by smileeb, featuring PCLinuxOS forum members. This column will allow "the rest of us" to get to know our forum family members better, and will give those featured an opportunity to share their PCLinuxOS story with the rest of the world.

If you would like to be featured in PCLinuxOS Family Member Spotlight, please send a private message to smileeb in the PCLinuxOS forum expressing your interest.