as told to Smileeb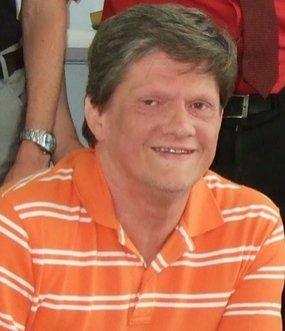 How old are you?
I'm 59.

Married, single or what?
Married to my wonderful wife Elke for 37 years.

Children, grandchildren?
No.

Retired or working and for how long and at what?
Semi-retirement since May 2014. I've been working in IT since 1976, first as a developer at a government agency for statistics, then as a systems analyst at Prime Computer (my best job ever). After two stints at software companies, I landed at a wholesale company as a database developer, where I've been for close to 20 years now.

What is the area you live in like. Weather, Quietness, Scenery?
We used to live in Dusseldorf, which is beautiful. It's where I met my wife in school. It's just north of Cologne, and south to the so-called "Ruhrgebiet", the former coal and steel-producing region.

The weather is usually moderate, but very unpredictable. Any forecast above 2 days in advance is more or less a guess, even for the meteorologists.

Now we live just outside of Dusseldorf, where the hilly region begins (expanding to the East), so we're able to get into the more rural areas quickly, which is really nice.

Are you handy with your hands and have any hobbies?
Sadly, besides handling computer keyboards, not so much, although I managed to build my own PC in the summer (and I'm darn proud of the result, too). My wife and I used to play bowling, and teach bowling to youngsters. We were really into it from 1979 until around 2000. The last piece of wood I handled myself was making a bookshelf during my last year in school in East Orange, N.J., where I was born and grew up (yes, I'm a U.S. citizen). Nowadays, I'm sorry I didn't have the opportunity to become more of a craftsman.

What is your education level?
The German "Abitur" is comparable to completing Junior college. After that, I took a four month long seminar in computer techniques (remember, it was 1975!). Punchcards, etc.

Do you like to travel, go camping?
We haven't gone camping for the last 40 years, but we love to travel, near and far. Vacations at the Mediterranean in Italy and Spain, the North Sea in Germany, Belgium Holland. And whenever we get the chance, we visit my Dad in Rhode Island and spend a little time in Cape Cod.

What caused you to try Linux and join this forum?
First, my employer started using Unix servers for the Oracle databases, so I decided I'd find a niche and put Linux on my personal box (clients were all M$). That was in 1998. After several years, I was one of the "experts" whenever Unix came up (yeah, right). I used Suse for years, then a few other distros, but then (around 2008) I found my home -- PCLinuxOS!

After about a year, reading along, I decided to be brave and join the forum. This was my first experience communicating on a computer using anything other than personal emails.

Let me finish by saying that I absolutely love PCLOS and its community. Nothing compares to this OS or the people associated with it!

Dusseldorf (with the river Rhine):


A few impressions of Haan (where we currently live):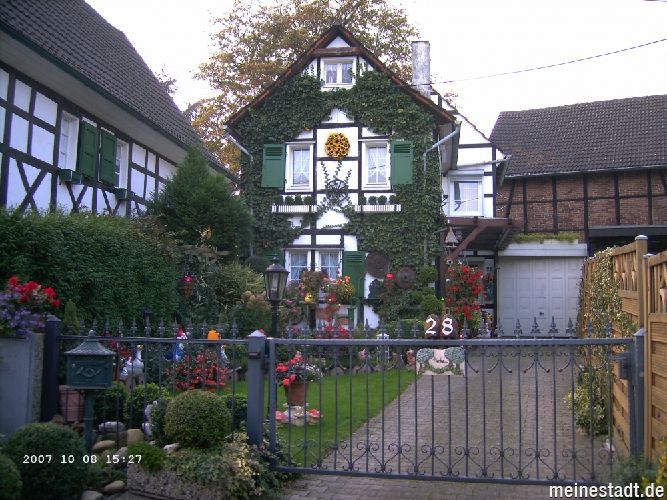 PCLinuxOS Family Member Spotlight is an exclusive, monthly column by smileeb, featuring PCLinuxOS forum members. This column will allow "the rest of us" to get to know our forum family members better, and will give those featured an opportunity to share their PCLinuxOS story with the rest of the world.

If you would like to be featured in PCLinuxOS Family Member Spotlight, please send a private message to smileeb in the PCLinuxOS forum expressing your interest.