by Ramchu
I am going to show you how to install Netflix into Kodi.
Step 1
Install Google Chrome Web Browser from Synaptic onto your computer. Open your favorite web browser and download the aelec repository. Enter this web address into the address bar of your browser http://www.alelec.net/kodi/repository.alelec.zip. Save the file, and remember where you save it. I saved it to my Downloads folder.
Step 2
Start Kodi, and on the Home page go to System > Settings.
Then select Add-ons.
Now select Install from zip file.
Step 3
Navigate to where you saved the downloaded file. For me it was Home Folder, ...
... then Downloads,
... and finally you are going to click on the repository.alelec.zip file and let it install.
Now you need to reboot Kodi by selecting the Back Button or Home Button in the lower right corner of the screen and EXIT.
Step 4
Start Kodi again and go to System > Settings > Add-ons > Get Add-ons > alelec Kodi Repo > Program Add-ons. Here you will select Chrome Launcher to enable it.
After you have enabled the Chrome Launcher, click the Back button and look for Video Add-ons.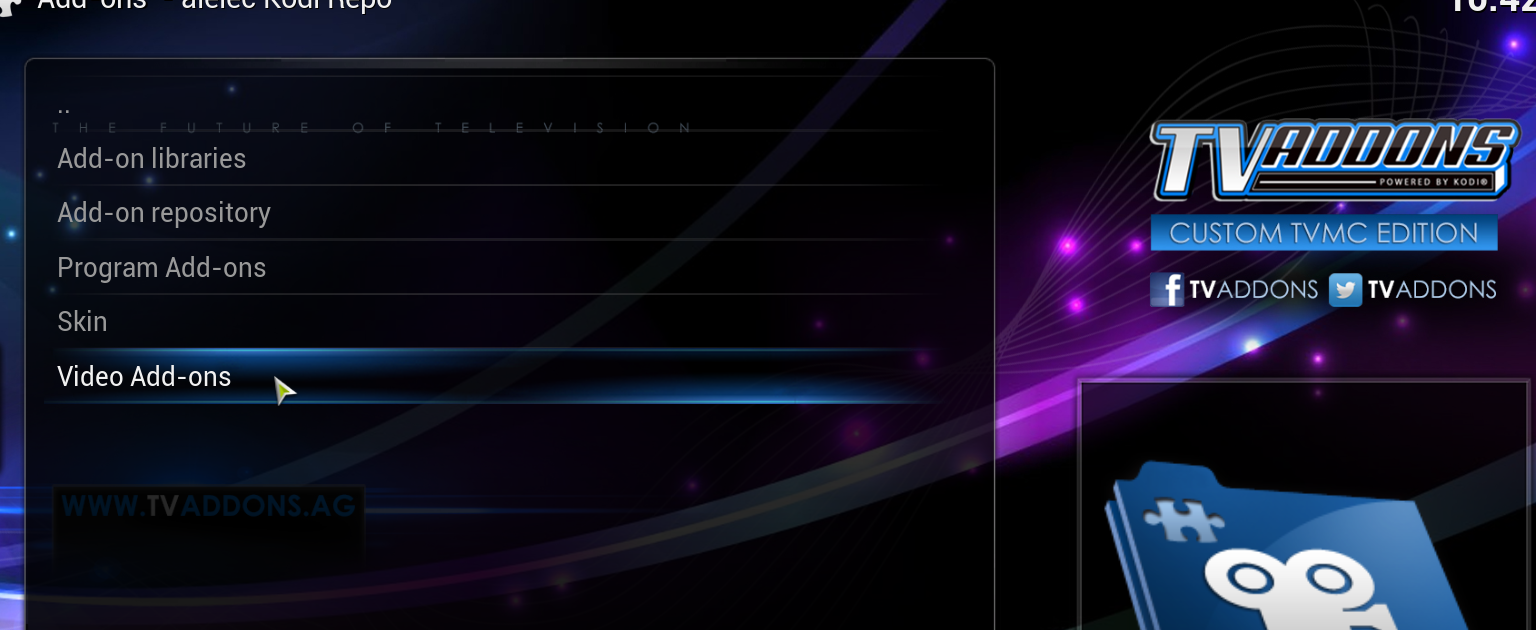 Click Video Add-ons and look for NetfliXBMC and enable it.
Now click the Back or Home button and navigate to Videos and click on Add-ons.
Look for NetfliXBMC.
When you click the NetfliXBMC icon for the first run, you will be taken to the Settings Dialog screen, where you will enter your Netflix login information. Under the General tab, click on the email box.
Enter the email address that you used to sign up for Netflix, and click "Done."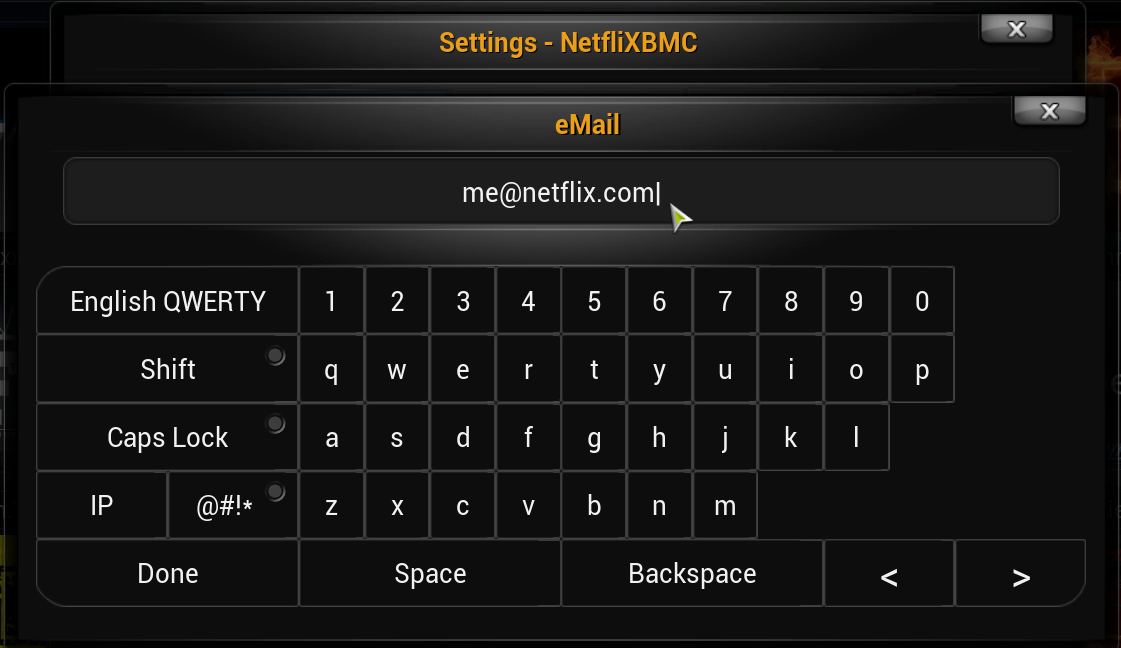 Now, click on the password box and enter your Netflix account password, then click "Done."
Now go to the Advanced Tab. Click on Chrome: Don't use kiosk mode and click OK.
You should now be taken to Netflix.
Even though you are going to be able to run Netflix in Kodi, you are still going to have to have an account with Netflix. It isn't going to be FREE. Still, $8 (U.S.) per month isn't too much to pay for unlimited streaming of movies and TV shows -- if Netflix is available in your part of the world. It's far less than you would pay for cable TV, or even just one of the so-called "premium" movie channels. In fact, it's even less than the ticket price to see a single movie at the movie theater. Also, you won't find yourself in potential trouble with the "authorities" for downloading/viewing copyrighted content without paying for it.