As told to YouCanToo
What is your name/username? Lifeless web user because it's important to minimize the ego to remember who we really are - ever present immortal beings of consciousness.

How old are you?
I was born in the mid 90s.

Are you married, single?
I'm single and I will never get married. I do not need another person to feel whole.

How about Kids, Grandkids (names and ages)?
I will never have children, not in a world like this. Every child affects the environment in massive ways as the amount of food and energy required by every person is vast. Also the world and environment of these times are awful places to raise children, and then there's the education system that teaches children how to be slaves to corporate overlords.

Do you have pets, what is your favorite?
Unfortunately not. I wish I had a bulldog or a cage of reptiles.

Are you retired, still working and if working, what do you do?
I stay at home and work on my own projects and education.

Where do you call home? What is it like? IE: weather, scenery
I live in Manchester England and I hate it. There's too many cars, too many people and too [much] dependence on roads. It isn't pedestrian or cyclist friendly at all. It's also covered with allergenic trees which makes the city a nightmare for those with hayfever. The weather is okay though. I don't like too much sun, and I prefer rainy and overcast days to sunny days.



Piccadilly Gardens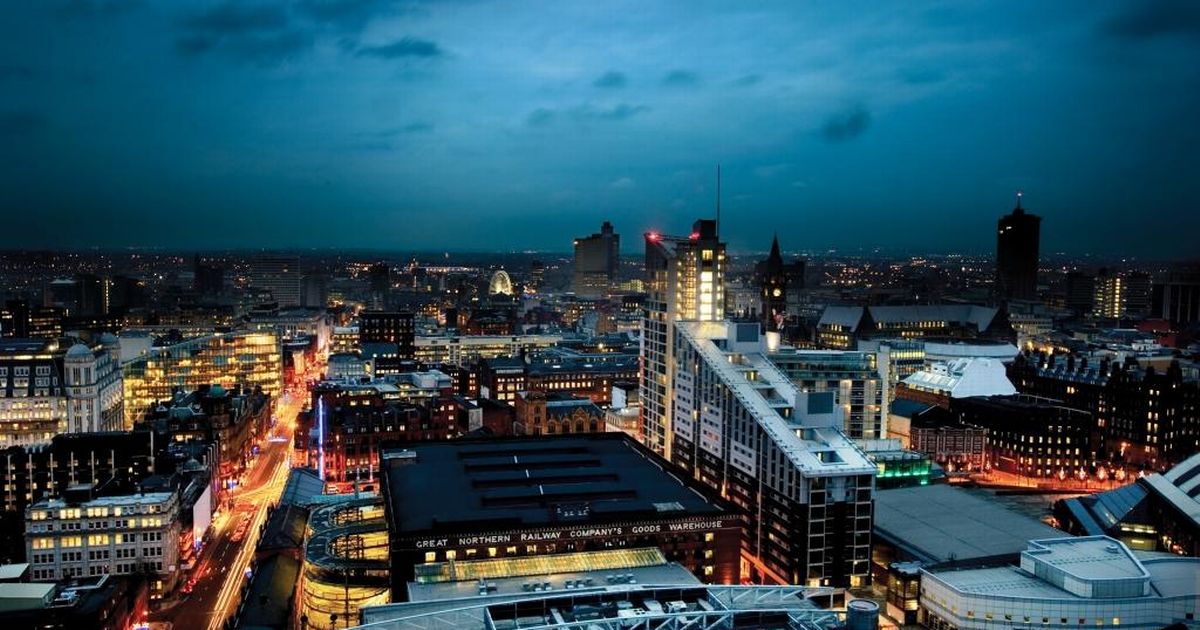 Manchester Skyline

Where did you go to school and what is your education level?
I went to secondary school and a couple of colleges and got A-levels. I'll never go to university, which is only good if you want to become somebody with lots of debt.

What kind of things you like doing? hobbies, travel, fishing, camping?
Travel, fishing and camping sounds like a blast but I've never done anything that adventurous. I don't have the money for traveling or the transport and experience for camping. I do my hobbies at home. I compose music, play the piano, draw and I'm just getting into electronics. I just got a microcontroller and I'm trying to build a machine with it.

Why and when did you start using Linux?
I started using Linux six years ago, and used Ubuntu, then Mint. I just tried it because it was different to Windows.

What specific equipment do currently use with PCLinuxOS?
Just a weak laptop.

Do you feel that your use of Linux influences the reactions you receive from your computer peers or family? If so, how?
No, not really. Some of my family might think it looks cool though. I've told one of my brothers about Linux, but he wouldn't be willing move away from Windows with all the software it has.

What would you like to see happen within PCLinuxOS that would make it a better place. What are your feelings? I think Texstar and all of the others do a fine job with PCLinuxOS. I have no complaints.
PCLinuxOS Family Member Spotlight is an exclusive, monthly column by YouCanToo, featuring PCLinuxOS forum member. This column will allow "the rest of us" to get to know our forum family members better, and will give those featured an opportunity to share their PCLinuxOS story with the rest of the world.
If you would like to be featured in PCLinuxOS Family Member Spotlight, please send a private message to youcantoo, parnote or Meemaw in the PCLinuxOS forum expressing your interest.