by Alessandro Ebersol (Agent Smith)
Recapping
I wrote about the genesis of Google (1st part), how Google captures and stores the information of its users (part 2), and now I will discuss how Google can harm business, YouTubers, and the ordinary citizen (me and you).
How Google Hurts Businesses
A study, partially sponsored by Yelp, and led by professors Michael Luca of Harvard Business School and Tim Wu of Columbia University, showed that Google, with its search algorithm, mainly favors services that it provides.
The research combines statistical tests with detailed economic and legal analysis to examine the ramifications of Google's practice of promoting its own specialized search services, such as restaurants or local doctors, at the expense of rivals like Yelp and TripAdvisor.
The study found that users are 45 percent more likely to click on search results generated organically by Google's own search engine than in results in which Google defends its own services as it does now.
This suggests that by leveraging the domain in the pursuit of promoting its internal content, Google is reducing social welfare - leaving consumers with lower quality results and worse matches. "The study provides empirical evidence" that Google favoring its own products in some cases harms Google users. The study was presented as evidence in the antitrust case filed by European Union regulators. The EU antitrust director Margrethe Vestager formally accused Google in April 2015, for diverting the results to favor its price comparison service, prolonging the five-year investigation. The question is whether Google uses its share of 90% of online searches in Europe to squeeze rivals in related markets in which it also competes.
And this lawsuit, which has been going on for more than five years, in March 2019, Google proposed to change the way it displays the results, in order to better favor its competitors.
Below is a results screen for 2013 where the results of competitors hardly appear:
And to appease regulators of the European Union, after all this time, Google has proposed to change the format of the results to those of the following picture: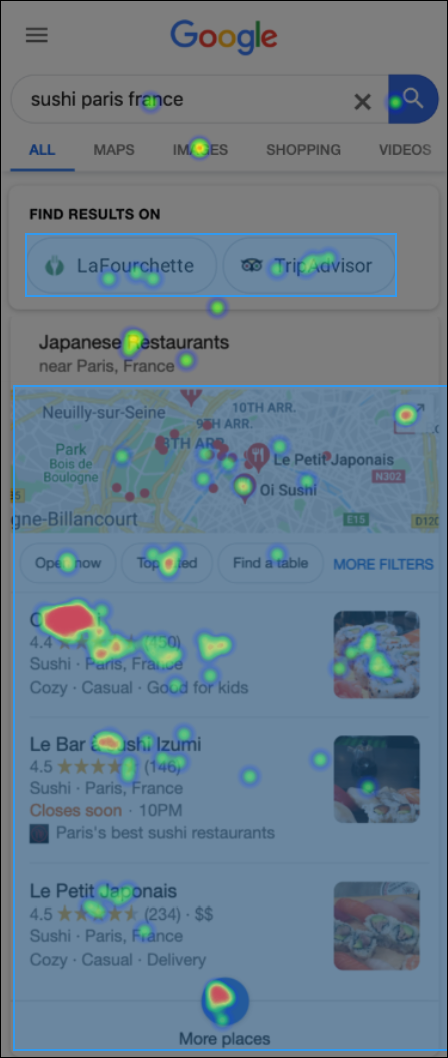 The latest proposal of rival links, which was reported by various media, still receives a slightly better but ultimately marginal percentage of clicks (about 5%), while web traffic capturing has increased by approximately 20% since the original proposal, five years ago. Seven out of ten clicks go to Google (compared to about five in ten clicks of the 2013 and 2014 proposals). These trends are consistent with other empirical evidence showing that Google is eating more and more of the web to drive traffic to itself.
How Google Hurts YouTubers
As I wrote here previously, Google, which controls YouTube, has for some time been attacking small channels in order to destroy them. Google either applies censorship, or acts in a way that does not show about channel updates, and does not put them on the first page (suggested channels), reducing their visibility.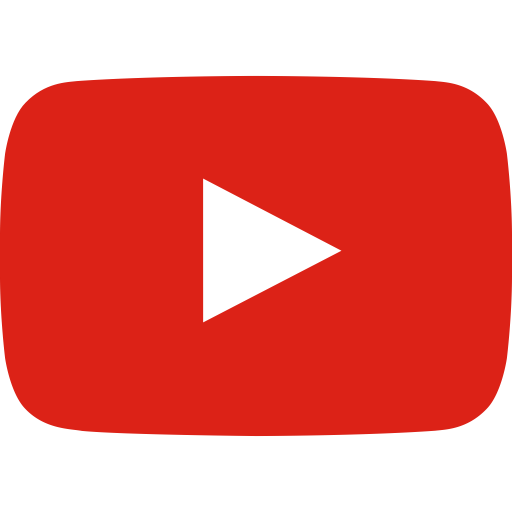 This posture, which has been manifesting since 2012, peaked in 2017. Basically, YouTube has become another TV channel, and several channels, whose content is not attractive to sponsors, have begun to be sabotaged (some subtly, others not so much). And, all in the name of fighting extremism on YouTube ...
YouTube launched a mass censorship campaign that, in a deceptive way, called for repression of "extremist content." In fact, YouTube has been found to censor videos from respected news organizations, anti-war activists and independent journalists.
Several accounts, such as Airwars, Bellingcat, Middle East Eye and Orient News, had the videos removed or suspended as a result of past videos considered "extreme" by YouTube machine learning.

YouTube shut down Syrian Arab News Agency (SANA) channel


In addition to working with robots, YouTube is working with well-known dangerous guidance organizations that help censor YouTube videos. These organizations include the extremist/religious supremacist group ADL, the liberal, anti-Christian radical group No Hate Speech, and the Orwellian Institute for Strategic Dialogue, based in London.

And as for its copyright policy, YouTube has faced a continuing negative backlash from various individuals. The company's YouTube Rewind 2018 video is destined to be the most disliked video ever.

Several creators on the platform have spoken out against the company's copyright claim system. In recent years, large corporations have been empowered to destroy small channels by themselves. They can mark videos as infringing on their copyrights, and YouTube offers little or no support for creators, even if they're right.

To make things even worse, in July 2018, YouTube announced a program to encourage reliable sources of information and its channels on YouTube as a way to drive away conspiracy theorists and fake videos. This initiative, called the Google News Initiative, was the reason to donate US$ 25 million in grants to news agencies that are investing in online video resources. That's a small amount for the multibillion-dollar company, but YouTube executives say it can grow over time. The funding is part of a US$ 300 million fund to strengthen and raise quality journalism, announced by Google in March, 2018. The hope is that this funding will help news organizations build more robust video operations to compete with amateurs who would like to "trick" their audiences. That is, less space for the smaller ones and greater proliferation of the old media (Fox, CNN and the like), on a platform that should prevail for new forms of expression. We will have the same old stories, always told by the same old sources.

YouTube also sometimes agrees with the censorship requirements of foreign governments. More recently, in exchange for overturning a three-year YouTube ban in Pakistan, it has agreed to allow the Pakistani government to determine which videos can and can not be posted.

One thing to be said here, however painful, is that YouTube is not the place for free speech. It is more a TV channel that has to sell soap, and not give voice to all sectors of society (which would be wonderful). They certainly want you to think that they give everyone a voice, as evidenced by their "credo" here.

How Google harms its users (censors searches and results)

Autocomplete Censorship

There is a list of words and phrases deleted from the autocomplete feature in the Google search bar. The search bar instantly suggests various search options when you enter words like "democracy" or "watermelon," but freezes when you type swearing and sometimes gets frozen when people type words like "torrent" or "bisexual" or "penis". Right now, it's freezing when I type "clitoris." The autocomplete blacklist can also be used to protect or discredit political candidates.

As recently reported, at the time the autocomplete shows "Ted" (for former Republican presidential candidate Ted Cruz) when you type "lying", but does not show "Hillary" when you type "crooked" - not even in my computer, anyway, when you type "crooked hill". (The nicknames of Clinton and Cruz are invented by Donald Trump, of course). If you add the "a", then you have "crooked hilla", you get a very strange suggestion: "Crooked Hillary Bernie". When you type "crooked" in Bing, "Crooked Hillary" appears instantly. Google's list of prohibited terms varies by region and individual, so the "clitoris" may work for you.

And recently, the site Project Veritas blew the whistle that Google would try to rig the 2020 election, to prevent the re-election of President Donald Trump. The whole story can be found here. <sarcasm> And, to no surprise, the video that accompanies the text posted on YouTube was taken down. Oh, but why on earth??? </sarcasm> Luckily, it was also posted on Vimeo. [Editor's note: And has since been taken down at the Vimeo site. It is currently only hosted at the Project Veritas site.]

Deleted Google account

For some years, Google has consolidated several of its products - Gmail, Google Docs, YouTube, Google Wallet, and others - so you can access all of them through your Google account. If you violate Google's vague and intimidating terms of service contract in any way, you will participate in the growing list of people who are excluded from their accounts, which means that you will lose access to all of those interconnected products. As virtually no one reads this long agreement, full of legalese, however, people get shocked when they are excluded, in part because Google reserves the right to "stop providing Services for you ... at any time." And since Google, one of the largest and richest companies in the world, has no customer service department, reintegration can be difficult. (However, since all these services collect personal information about you to sell to advertisers, the loss of Google's account may be considered by some to be a blessing in disguise.)

Censorship in search results Google

Google's ubiquitous search engine has become one of the best- becoming the gateway to virtually all information, handling 90% of the searches in most countries. It dominates the search because its index is huge: Google indexes more than 45 billion Web pages; its closest competitor, Microsoft's Bing, indexes only 14 billion, which helps explain the poor quality of Bing's search results.

Google's search dominance is why companies large and small live in constant "fear of Google," explained Mathias Dopfner, CEO of Axel Springer, Europe's largest publishing conglomerate, in an open letter to Eric Schmidt in 2014. According to Dopfner, when Google made one of its frequent adjustments to its search algorithm, one of its subsidiaries fell dramatically in the search rankings, and subsequently lost 70% of its traffic in a few days. Even worse than the whims of the tweaks, however, are the terrible consequences that follow when Google employees conclude that you have violated its "guidelines." You are banned for the rarely visited region of search pages beyond the first page (90% of all clicks go to links on that first page) or completely removed from the index. In 2011, Google adopted a "corrective" manual action against retailer JC Penney - punishment for allegedly using a legal SEO technique called "link building" that many companies employ to try to increase their rankings in search results of Google. Penney was downgraded 60 positions, or lower in the rankings.

So, because of changes in the algorithm, companies can dramatically lose their visibility in Google search, and for many, it could mean premature death.

The quarantine list

There are several lists of quarantined sites around the world, lists that place malicious or illegitimate sites and are made public. If you think your IP is blacklisted, you can check this site: http://blacklistalert.org/.

But in 2007, Google created the largest and best list of quarantined sites out there. Because Google is crawling the web more widely than any other, it is also in the best position to find malicious sites. In 2012, Google acknowledged that every day it adds about 9,500 new sites to its quarantine list, and displays malware notices in its responses to between 12 and 14 million search queries. It does not reveal the exact number of sites on the list, but it certainly is in the millions on a given day.

And the sites that are on the list, when they appear in search results, are automatically blocked to access by browsers:



Common malicious screen site warning that appears in Firefox and is based on the Google blacklist
But it is not only so-called "malicious" sites that are blocked. Legitimate sites (and domains) are often hampered by Google's "hidden" policies.
In 2011, Google blocked an entire subdomain, co.cc, which contained 11 million sites, justifying its action on the grounds that most of the sites in that domain appeared to be "spam." According to Matt Cutts, still the leader of Google's spam team, the company "reserves the right" to take such action when it deems it necessary. (Right? Who gave Google this right?)
Conclusions
"Power tends to corrupt, and absolute power corrupts absolutely" - Lord Acton.
So we see that power so concentrated in Google is not good, is not democratic, and definitely not fair. And, that it uses that power in an unpredictable way. But we'll still see alternatives to how to dodge the ubiquitous Google next month.