by Paul Arnote (parnote)
On December 23, 2019, our beloved PCLinuxOS family member, Sproggy, lost his battle with cancer.
The news was delivered by his oldest son, Kyle. The post read:
I didn't know where to put this. My name is Kyle, and my dad was forum member Sproggy or Kori.
I know he has been a long time user of your software, and he always loved being part of your community. It is with sad news that I am informing you that my dad passed away on 23rd December 2019.
He had been battling cancer for a couple of years. It started in his bowel and ended in his lungs.
Even to the end, he was still very jokey, and wanted me to let you know he always felt at home with you all here.
He left me with instructions that if anyone would like the master copies of his artwork that I can share them with them. Please message and I can send them zipped separately in email.
His PC is going to stay with me, so I will have access to his work.
Thanks,
Kyle
(Follow the previous link to view reaction to the sad news from the PCLinuxOS family.)
Kori Tilcock, a.k.a. Sproggy, a.k.a. Kori Tk
Born on March 7, 1974, Sproggy was only 45 years old when the cancer brought his life to a way-too-early end. He leaves behind his wife of 27 years, Mo, his daughter Neecey, and his two sons, Kyle and Connor. They resided in Bedford, England (the last I knew). His most recent job was as a senior applications engineer for Mastercard, maintaining their databases on the backend of the system.
Remembering Sproggy
When I first joined the PCLinuxOS forum, Sproggy was a moderator. We both hit it off pretty early on. My interactions with him increased a lot when I took over the editor's role for the magazine. We would chat frequently -- usually daily -- in the magazine's IRC channel on FreeNode, then called #pclinuxos.mag (it's now #pclosmag).
We would chat about everything and anything. We'd talk about family, politics (particularly anytime there was a General Election coming up in the U.K.), world events, personal trials and tribulations, work, what's for dinner, and sometimes just nonsense. There was hardly a topic we didn't touch on. At that time, the magazine's IRC channel was a hopping place. Joble, Hootiegibbon, CSolis, grnich, ms_meme, AndrezjL, Meemaw, myself and many others frequently hung out there. Sproggy would join in on the conversations with just about everyone.

Sproggy and his wife, Mo

I have fond memories of the "argument" we had on whether milk gravy would/should be considered gravy. He always said no. I would goad him on, telling him he hadn't lived until he had a big platter of biscuits smothered in sausage gravy (and I knew JUST the place to take him, if I ever got the chance). We often talked about the possibility of meeting up, face to face, should he get the chance to visit the U.S. someday. He and Mo actually did get to make the trip to the U.S. once, but they became ill while here, and we weren't ever able to make the meeting happen. We always talked about throwing back a pint, if and when that happened. Most recently, in early November, he and I made "plans" to head to the shooting range to shoot skeet when he and Mo finally made it over here on another trip.
When I wasn't available for chats, Sproggy would spend a lot of time talking with Meemaw.
Meemaw recalled her conversations with Sproggy with fondness. "I always loved it when Sproggy came into IRC. We discussed a lot of things, but mainly talked about our families or artwork. When he made one of the versions of his Xfce called Phoenix, he actually let me design one of the logo wallpapers that he included. He was always very kind and supportive of my graphics efforts, even though his were so much better. I was chatting with him in November shortly after he started posting his new wallpapers, and shared a couple with me before he posted them. He mentioned that if he couldn't sleep or was in pain, he would go to the computer and do some graphics. I learned so much from him, and will miss him terribly," she said.
Sproggy was a passionate person, and he directed that passion into things that mattered to him. His interests included Linux (particularly PCLinuxOS), the Xfce desktop, and his graphics/artwork. He was or became highly skilled in them all. He created the first iteration of Xfce on PCLinuxOS that I ever tried, and it was his Xfce remaster that made me an avid Xfce fan.
When I first took over the editor's role on the magazine, gseaman (Galen) was doing the monthly layouts for the magazine's HTML edition. When Galen decided to step back from the magazine to refocus on packaging, Sproggy stepped in to do the job. He continued to do the magazine's layout of the HTML version for the next couple of years, before handing that job over to Rudge.
When a new version of Xfce was forthcoming, Sproggy learned packaging so that he could compile and package up the new version of Xfce. He became quite good at it, too.
Sproggy left his PCLinuxOS family for a while, starting in 2012ish. While he checked in periodically over the ensuing years (he made it a point to tell me that he was a fan of Ika's Xfce community remaster), he returned to his PCLinuxOS family full time in July, 2019, and remained with us up until the end.
He shared his new PCLinuxOS-oriented artwork with his PCLinuxOS family. Working on his artwork was therapeutic for Sproggy, as he'd sometimes wake up in the middle of the night. He wouldn't be able to sleep due to the pain, so he'd sit at his computer and put his creative talents to use.
Through it all, Sproggy never gave us much indication of just how serious his condition was. While I'd like to think that maybe even he didn't know, I know that isn't true. He knew. That's why he came back to the one place that felt like home to him: his PCLinuxOS family.
Perhaps the most telling sign he gave us came in a poignant post he recently made to the forum. The post was a month and a half before his untimely demise. It read (emphasis mine):
Well, I got asked recently why I have returned to PCLinuxOS after so long away ... the last few years I have been very unwell progressively getting worse ...
Being part of PCLinusOS community brought me so much joy when I was an active member ... it made me feel like I belonged somewhere for once ... but these last few years I have felt I needed to give something back and share some love with the group for that time.
I have just finished another round of chemo & radio ... I have had 3 tumours removed from my bowel and the tumour in my lung has been shrunken, but it is still there ... I have corrosive esophagitis, duodenitis, blood clots and nodules littering my lungs, sinus tachycardia, several auto-immune deficiencies caused by the chemo.
I don't know how long life has left so I am here to create art as that's what I enjoy most and share that with you guys ... I hope to see whatever time is left bringing some smiles to people's faces before I am checked out.
Hopefully, this will clear up the curiosity ... peace & love people.
Kori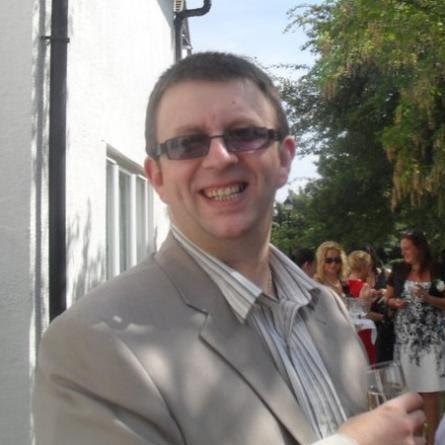 Without a doubt, PCLinuxOS has lost a valued family member when cancer took Sproggy from us, way ahead of his time. He had a lot more living to do, and a lot more to accomplish. Who knows, in the absence of the cancer, what all he may have gone on to do.
We'll miss you Sproggy! We'll miss your humor, your wit, your insights and all of your contributions yet to come that will remain unfulfilled. We'll miss your fun-loving spirit. Thank you for all that you contributed in the time that you were among us.
All of us here at The PCLinuxOS Magazine extend our most heartfelt condolences to Sproggy's family. He touched many lives here, so we can only imagine the loss you must be feeling.