As told to Mr Cranky Pants-YouCanToo
What is your name/username?
My name is Carl Andersen. On the forum, I go by the name Snubbi.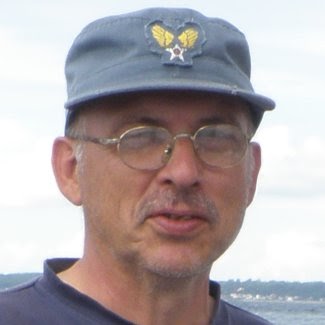 How old are you?
66 years old.

Are you married, single?
I have been married to my lovely wife, Alice, for 40 years.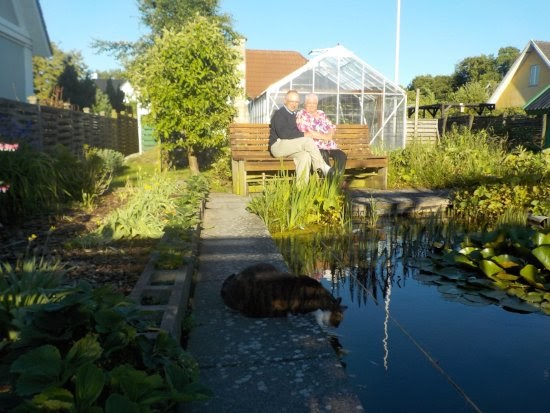 How about Kids, Grandkids (names and ages)?
We have a 38-year-old daughter, Linda. But no grandchildren.
Do you have pets, what is your favorite?
We have had cats for 35 years. The one we have now is a 10 year old female cat, and it is our little baby.

Are you retired, still working and if working, what do you do?
I am retired from the Danish railways, where my work consisted of laying new tracks all over Denmark.

Where do you call home? What is it like? IE: weather, scenery
I live in Denmark on Zealand, in the western part, not far from the sea.

We live in an old half-timbered house from 1776. I have spent the last seven years renovating it completely, so we do not have to think about repairs in the future.

The weather in Denmark has changed a lot in the last 20 years, as has the rest of the weather in the rest of the world. We have just had 10 days with 31-32oC (87.8-89.6oF) degree heat. That is a lot in Denmark, when the average daytime temperature is 18.4oC (65oF) in August.

Where did you go to school and what is your education level?
I went to a small school in central Zealand. I have only had seven years of schooling, and started working when I was 14 years old. When I was 18 years old, I entered the military and stayed there for four years. I was also a UN soldier for 6 months in Cyprus. After the military, I worked in many different places until I applied to the Danish railways in 1981.

What kind of things do you like doing? hobbies, travel, fishing, camping?
My great passion is the sea, even though I grew up in central Zealand. As a youngster, I sailed in many different sailboats.
When I met my wife, it was not her cup of tea. So sailing was put on the shelf for 26 years. In 2012, I sailed with an old sailing ship from 1854, where everything went as in 1854, and there was also an engine on board.
It was a nice ship, but I could not handle it with my back, so I had to give up. You can see the ship here: http://www.sluppenruth.dk/.
In 2015, I started teaching students how to learn to sail with a sailboat in Korsør sailing club. I did that for four seasons, but had to stop because I got a balloon dilation in my heart. So now, I only teach theory for sailboats.
I have just started sailing with my daughter in a sailing club in central Zealand on a lake, on a small boat type called LYNAES 14 (https://sailboatdata.com/sailboat/lynaes-14?units=imperial). And here I plan to sail until the day I no longer can sail. Hopefully for another 10-12 years yet.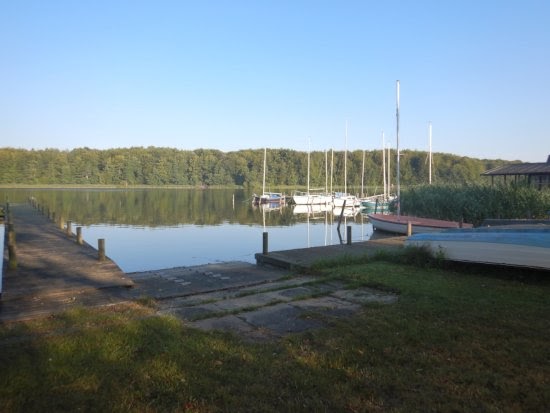 Why and when did you start using Linux?
My interest in Linux started in 1998. There was an article in a Danish newspaper.
It sounded interesting, but I forgot about it until there was a CD with Red Hat 5.2 in a Danish IT magazine in February 1999.
I used Windows 95 at that time. I got a larger hard drive in my old Olivetti computer, and installed it as a dual boot with Windows 95. I was immediately sold.
In March 1999, I deleted Windows, and installed openSUSE 6.0. I have only used Linux since. Why did I switch to Linux? What interested me was that it was free and open, and you could do whatever you wanted with it. I have tried further 14 other distributions down the road.
The fact that PCLinuxOS is a rolling release is a big plus. PCLinuxOS is rock solid stable, with tons of packages available in the repos. If you want a solid, stable, dependable Linux operating system, then you cannot go wrong with this distro. The forums are full of helpful members that will help with all sorts of issues. This is the way Linux should be. It is the distro for me, and here I intend to stay.
What specific equipment do you currently use with PCLinuxOS?
My desktop is an Intel Core i7-9700 4.7GHz 8-Core CPU. My laptop is a Lenovo ThinkPad L540 Processor: 2.6 GHz, Intel(R) Core(TM) i5-4300M CPU @ 2.60GHz.

My wife and daughter have a Lenovo ThinkPad T400 IntelCore2Duo processor P8400 (2.26GHz), 3-MBL2 cache. All computers with PCLinuxOS MATE, so we call ourselves the Linux family.

Do you feel that your use of Linux influences the reactions you receive from your computer peers or family? If so, how?
As I said, we all three use Linux. The rest of my family and my wife's family are not interested in Linux. I think they're a little scared to switch to Linux, because they will have to learn something new. I only have one nephew, whom I helped install MATE, and he is happy with it.

What would you like to see happen within PCLinuxOS that would make it a better place. What are your feelings?
I wish there were more people who would use PCLinuxOS. I do my best to spread the word. I have made a website about PCLinuxOS. (http://bluemarlin.dk/) Unfortunately, it's only in Danish, but maybe over time, it could be translated into English. But right now, I have too many projects to handle.
PCLinuxOS Family Member Spotlight is an exclusive, monthly column by YouCanToo, featuring PCLinuxOS forum members. This column will allow "the rest of us" to get to know our forum family members better, and will give those featured an opportunity to share their PCLinuxOS story with the rest of the world.
If you would like to be featured in PCLinuxOS Family Member Spotlight, please send a private message to youcantoo, parnote or Meemaw in the PCLinuxOS forum expressing your interest.