In Texas, Jamie Hejduk and his wife, Heather, began fostering twin boys who were just two months old. After starting to foster the two boys, they found out the boys had four other siblings.
During a virtual court ceremony on November 19, 2020, they officially adopted all six children. This doubles the family, as they already had four biological children.
Stolen Puppy Reunited With Its Owner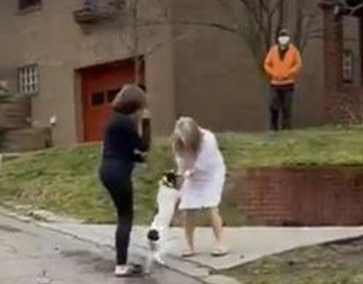 A little puppy stolen Tuesday night in Pittsburgh has been reunited with its owner, police said. The four-month-old mixed breed puppy, named Daphne, was stolen Tuesday, January 5th.
Debbie Gespass, Daphne's owner, was taking her for a walk in the park when an unidentified man stopped to pet the animal. Police say he then unhooked Daphne's leash, picked her up, and ran off with the dog.
"I was screaming. I was in the street yelling, 'Help somebody stole my dog,'" she said. The Gespass family said neighbors called the police, some witnesses chased the man, while others gave the police a description of the man. Sixteen hours later, Daphne was found alone in another park, and a police escort accompanied her home.
12 year-old Raises $42000 For Homeless Man Who Returned Grandma's Wallet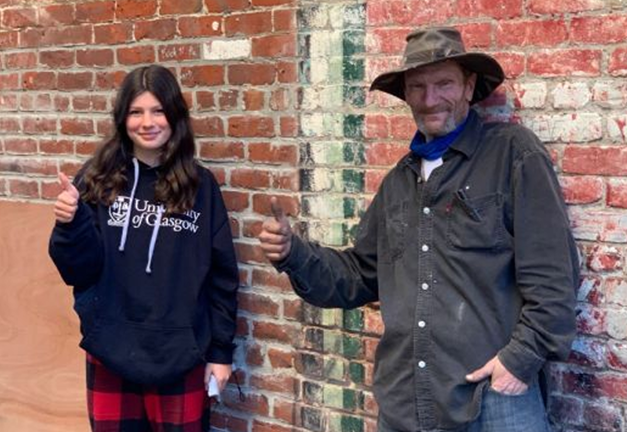 Sean Currey was scrounging for food through a dumpster behind a California coffee shop in December when he saw a wallet. He found that it belonged to 80-year-old Evelyn Topper, of Mill Valley, as reported by the Washington Post.
Currey, who had been homeless on and off over the years, admitted that he thought about using the cards at first, but he ultimately decided to call Topper and give back her wallet. "Anybody in the position of being homeless and cold and tired and hungry, if they found a credit card, they're going to think about it," Currey, 57, told the Post. "But whether you're going to act on it is two different things. I would rather be cold and hungry and know that I did the right thing," he added.
Mrs. Topper had lost her wallet the day before, and did not realize her wallet was missing until she got home. When it was returned to her, her 12 year-old granddaughter, Mikayla Gounard, wanted to find a way to give back. Her mother started a GoFundMe page on her behalf to raise money for Currey and others in his situation. As of the original article's writing, the page had raised more than $42,000. As of this writing, it has raised over $54,000.
Their goal was to raise enough money to get Currey off the streets and into temporary housing so he could stay "safe and warm."
Man Restores Cars For Neighbors
A man in North Carolina is busy refurbishing old cars for neighbors who have no mode of transportation. Once it is ready to hit the road, a car will go to the Sharing House Wheels to Work program, whose mission is to empower individuals by giving them reliable transportation.
"The last thing you want is a single mom stranded somewhere," said Chris Lewis, who restores the vehicles inside his own garage. Lewis said his faith is the reason behind the work he does for others. He has restored 80 vehicles in the last 9 years, including 14 just last year.
"Well, I'm kind of a Matthew 25 guy. So you know, I think we're supposed to help people," he commented, adding, "It's just something I know I need to do."
Neighbor Sidney Lowe received a 1994 Mercury Villager through Wheels to Work, stating, "It's been a godsend, it's really helped me out. Otherwise I would've been on foot."
Teacher Saves Custodian's Life
Custodian Pat Mertens's daughter put out a message on Facebook pleading for someone to donate a kidney to her father.
Erin Durga, a third-grade teacher at Kimball Elementary School, knew Mertens because he was the janitor at her school. They had talked many times while he cleaned her room after school.
When Durga learned that Mertens needed a kidney transplant, she immediately told her husband she planned to donate. "About 30 seconds into reading this, I turned to my husband, and said, 'Pat needs a kidney, it needs to be O-type blood, and I think it's going to be me,' she said."
They turned out to be a match, and in July, they underwent surgery, and her kidney was given to him. They both did so well that they were able to return to work in August.