I remember in my column last month that I said that Meemaw would likely be writing the Welcome From The Chief Editor column. But, that was before we knew that my then unborn son had different plans. With an original due date of August 29, Ryan Charles Arnote was born August 6, 2013, at 3:36 p.m, weighing 6 pounds, 4 ounces (2820 grams) and 19" (48.3 cm) long. He caught us rather off guard. No, no, no. Not like that -- we knew he was coming. We just thought we had at least three more weeks to put the finishing touches on the nursery and other last minute "things."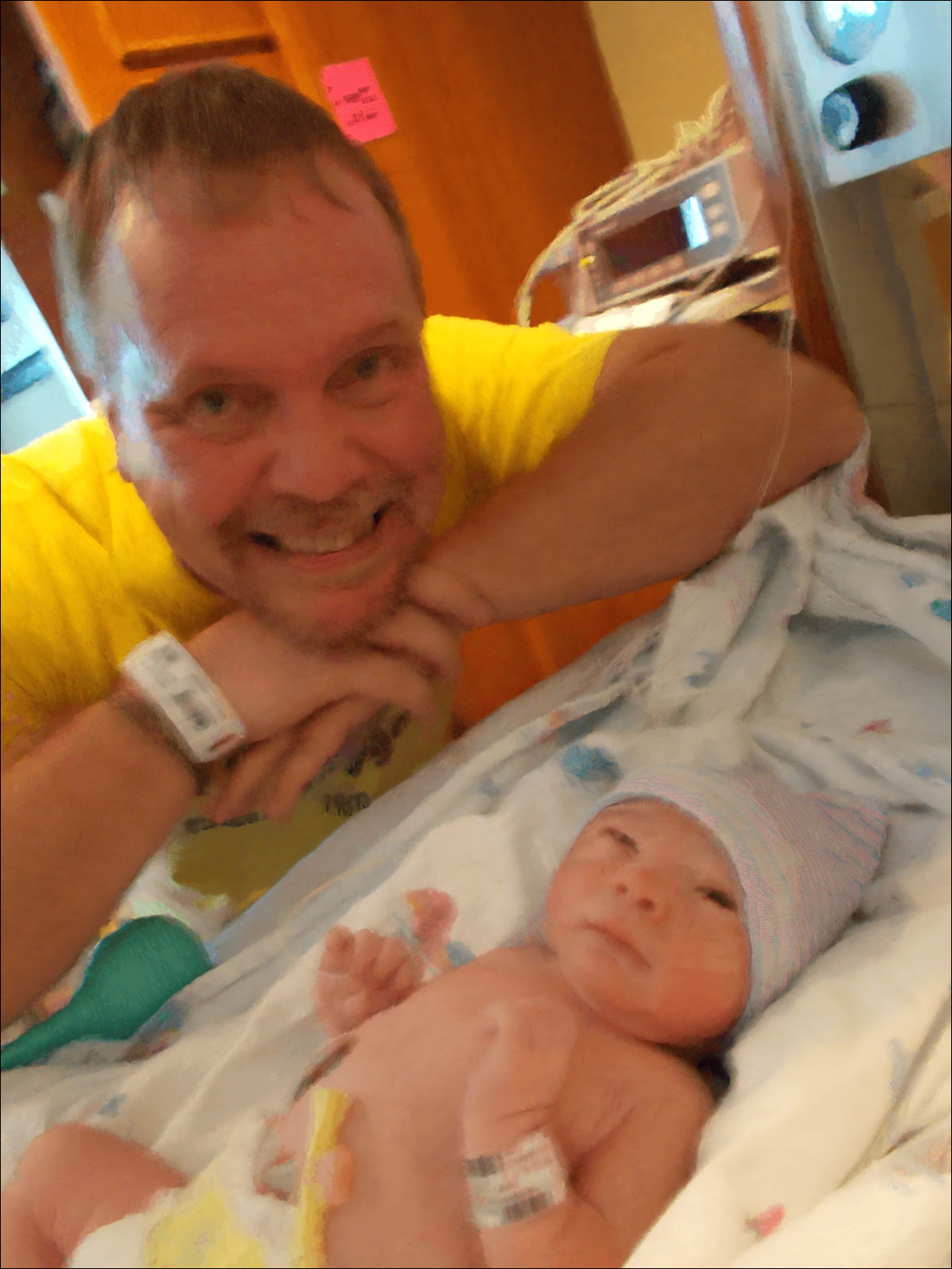 Ryan and Dad, just minutes after his birth.


So, with Ryan making his entrance at the first part of the month, it has somewhat freed me up at the end of the month -- when he was supposed to arrive -- to maintain my "regular duties" as the magazine's Chief Editor. I'm sure that Meemaw doesn't mind too much either, since her schedule was already rather full overseeing and organizing the county meeting for the company she works for.

So am I a proud papa? Do fish swim? After wanting children for most of my life, and after suffering through seven years of infertility (my wife's fallopian tubes were blocked), all the dirty, poopy diapers, late night feedings, and fussy cries (of which there really haven't been many) are like the most perfectly constructed, most beautiful symphony in the world, to me and my wife.

August also saw PCLinuxOS Full Monty receive a quarterly update, to join with the July updates of the KDE and LXDE Live CDs, and the new release of the Mate Live CD mid July. That bring the total number of Live CDs for PCLinuxOS to eight -- each of the Live CDs available as 32 bit or 64 bit versions.

This month we have quite a wide variety of articles, ranging from security issues (passwords and using a VPN), to more LibreOffice tips and tricks, to free stuff (like free VirtualBox images from that "evil empire" in Redmond and free daily HD wallpapers from National Geographic). September is also considered "back to school" month, even though some kids returned to school in mid to late August.

Don't forget that we are always looking for article submissions and ideas for The PCLinuxOS Magazine. If you have a special use for PCLinuxOS, or perhaps a unique computing setup or need, we'd love to hear about it. If you just have an idea for an article, pitch it and we'll do what we can to see about getting written up (provided anyone around here has the knowledge to write it up). Even better, write it up yourself and send it to us. Don't worry if English isn't your first language, or that you might not consider yourself much of a writer. We'll work with you to put the final spit and polish on that article (after all, that's part of what editors do). But you have to submit it to us, first.

We'll accept articles in whatever format you want to submit them to us. While Google Docs is the preferred article submission avenue, we'll also accept them as LibreOffice files, AbiWord files, text files with separate images rolled into a *.tar.gz file. Heck, we'll even take them written on the back of a napkin, if you can figure out a way to get the napkin(s) to us. If you want more information, don't hesitate to send either Meemaw or me a private message in the PCLinuxOS forum. You can also send your ideas and/or articles to pclinuxos.mag@gmail.com. They will come straight to my inbox.

This month's magazine cover image celebrates the return to school, and highlights a guest article from Dwight Dover, on the KDE blog site. He gives a report about a girls' school in England that switched all of their computers to Linux one year ago, and how that migration has gone.

Until next month, I bid you all peace, happiness, prosperity and serenity.