It's hard to believe that another year has passed. Over the past year, we've witnessed many milestones. 2013 saw the release of an official Mate version of PCLinuxOS, while the KDE and LXDE versions saw continual updates. Community-member remasters of e17 and Xfce, by OnlyHuman and Ika, respectively, delivered updated, albeit unofficial, new releases of those favorite desktops under a PCLinuxOS banner.
Earlier in the year, Neal had to take leave of his lead packager/developer position, due to some health issues. Texstar stepped back in to resume his lead role, in Neal's absence. We all certainly hope that Neal heals well and returns to us in the new year. His absence is sorely noted, and he is missed.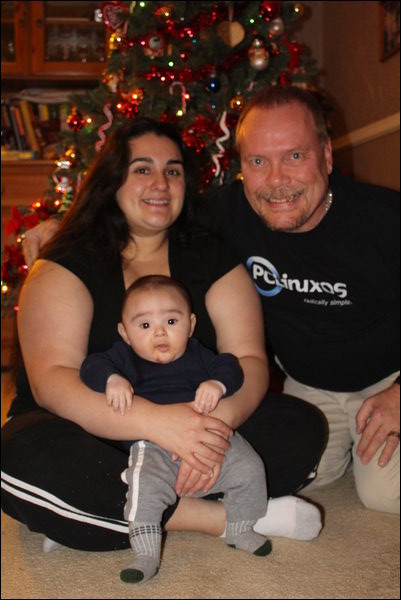 More recently, PCLinuxOS took some undeserved heat in the press over an obviously fabricated charge. As the fervor mounted among PCLinuxOS users, and after their voice was heard loud and clear, the blog was removed. It remains to be seen what damage might have been done before the blog entry was removed.
On a brighter side, PCLinuxOS celebrated its 10th birthday this past year, while Linux celebrated its 22nd birthday as an operating system. Here at The PCLinuxOS Magazine, we completed a series of articles on migrating to PCLinuxOS from Windows - and then assembled them all into a special edition of the magazine, to better serve as a reference resource for those making the switch.
The disaster better known as Windows 8 has hit full force, and is causing more and more Windows users to search and seek out better alternatives, such as Linux. As such, 2013 saw the emergence of Linux as a premiere gaming platform. Valve has even launched their SteamOS gaming system, based on - you guessed it - Linux.
Let's all hope that 2014 sees the continuing growth of PCLinuxOS - and the Linux community as a whole. With Steam embracing Linux as a gaming platform, the entire Linux community stands to gain some "steam," which may propel Linux into the mainstream.
Until next month, I bid each of you peace, prosperity, serenity and happiness.