by Paul Arnote (parnote)
One of the fastest growing segments of the IT world is in Linux. IT managers around the globe are desperately seeking Linux professionals. According to a press release from The Linux Foundation, nine out of 10 surveyed hiring managers are seeking to hire Linux professionals within the next six months. Who knows -- maybe some PCLinuxOS users could land gainful employment as a Linux professional, having cut their Linux teeth on our favorite operating system.
On March 6, 2014, The Linux Foundation announced, in collaboration with the free online education site edX, the development of a series of Massive Open Online Courses (MOOC) that enable users to learn Linux. The first of these courses is called Introduction to Linux, and the $2,400 (U.S. dollars) course is being offered free to anyone and everyone, anywhere and everywhere. Within the first 24 hours, more than 2,500 people had enrolled in the course, illustrating the desire for such courses.
From The Linux Foundation press release:
| | |
| --- | --- |
| | "Our mission is to advance Linux and that includes ensuring we have a talent pool of Linux professionals, said Jim Zemlin, executive director at The Linux Foundation. "To widen that talent pool and give more people access to the opportunities in the Linux community and IT industry, we are making our training program more accessible to users worldwide. We are partnering with the leader in MOOCs to enable this access. "Linux is the world's largest collaborative development project, and people everywhere want to understand how it works and how to tap into that massive community to advance their careers and general understanding of how technology today is built, said Anant Agarwal, edX president. "Like edX, Linux is a non-profit, open source initiative, and we are pleased to partner with The Linux Foundation to make their basic learning materials accessible to more people around the globe. |
Additionally, The Linux Foundation is partnering with AT Computing, Enea, OlinData and SolutionWare to produce an Authorized Training Partner program. This new program, coupled with the new MOOCs, will increase access for Linux professionals to high quality, technically advanced, community based training materials. The courses from the Authorized Training Partner program will be fee based, but should allow greater access to the training available from Linux Foundation Authorized Instructors.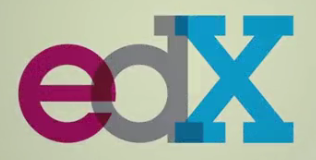 EdX was founded in 2012 as a non-profit learning platform by Harvard and MIT. Since then, over 31 universities have partnered with edX, providing access for more than 2,000,000 people to its courses. All of the courses on the edX learning site are free of charge.