by daiashi
About The Game
Xonotic is a direct successor of the Nexuiz project. It represents years of development from its humble beginnings as a Quake 1 engine modification, and now aims to be the best possible open source first person shooter available. It could be considered most similar to Unreal Tournament and Quake at its heart, especially regarding teamplay and game mechanics.
Xonotic game modes, including.
Expert flag-runner? Competitive dueler? XPM, competitive settings, traditional deathmatch, team deathmatch, or clan arena! All of these and more are available in the default install.
Distinctive Weapons
Xonotic has nine core weapons and 16 full weapons. Each weapon has a UT-like secondary fire, giving you many different options for all the scenarios you'll encounter.
Player Statistics
Track your performance with the integrated statistics system, XonStat. View game-level data, such as scoreboard results, or view personal data all from the same portal. View your wins/loss ratio, frag ratio, average accuracies, and much more with ease! Best of all, no login required!
Maps
Xonotic has 18 official maps from small to large. Many more are also available from the community, including those ported from Quake! The community has several dedicated, skilled map-makers aiming to give you a unique experience.
HUD Editor
The community recognizes the need to tailor the information on your screen to what you're used to. With that end in mind, the company created a modular HUD editor for you to customize exactly what you see on your screen. Stick with the defaults, add all the whiz-bang widgets, or go minimalist – it is completely up to you!
Casual and Competitive
Xonotic is easy to learn, but hard to master! Besides thrilling action for the casual player, the game also provides e-sport opportunities for those interested in its competitive aspects. From mapping contests and monthly quick cups to sponsored tournaments, Xonotic allows every e-sport enthusiast to participate in competitions hosted by its open-minded community. Features such as simple items, fully customizable configs and servers, a functioning anti-cheat system, the spectator mode, and the opportunity to watch and record games makes Xonotic attractive to competitive players.
System requirements:
Fully updated PCLinuxOS
Hardware:These specs are not definite but are pretty close.
Minimum:
OS: PCLinuxOS

Processor: 2.2 GHz Intel Core 2 Duo

Memory: 1 GB RAM

Graphics: nvidia 6200/ATI Radeon

Hard Drive: 2 GB available space

Recommended:
OS: PCLinuxOs

Processor: QuadCore 2.0 GHz +

Memory: 2 GB RAM

Graphics: Nvidia 7600gt / ATI Radeon

Hard Drive: 2 GB available space
About The Company
The Core team consists of members who discuss and vote on large project changes. This international group of leaders is a classic group of collaborators who above all else, will try and do what's best for the game and community.
divVerent
-z-
Merlijn Hofstra
Peter Pielak ("Morphed")
Samual
mand1nga
tZork
Antibody
The company is basically made up of a main group of core members and many coordinators.
Some Gameplay Screenshots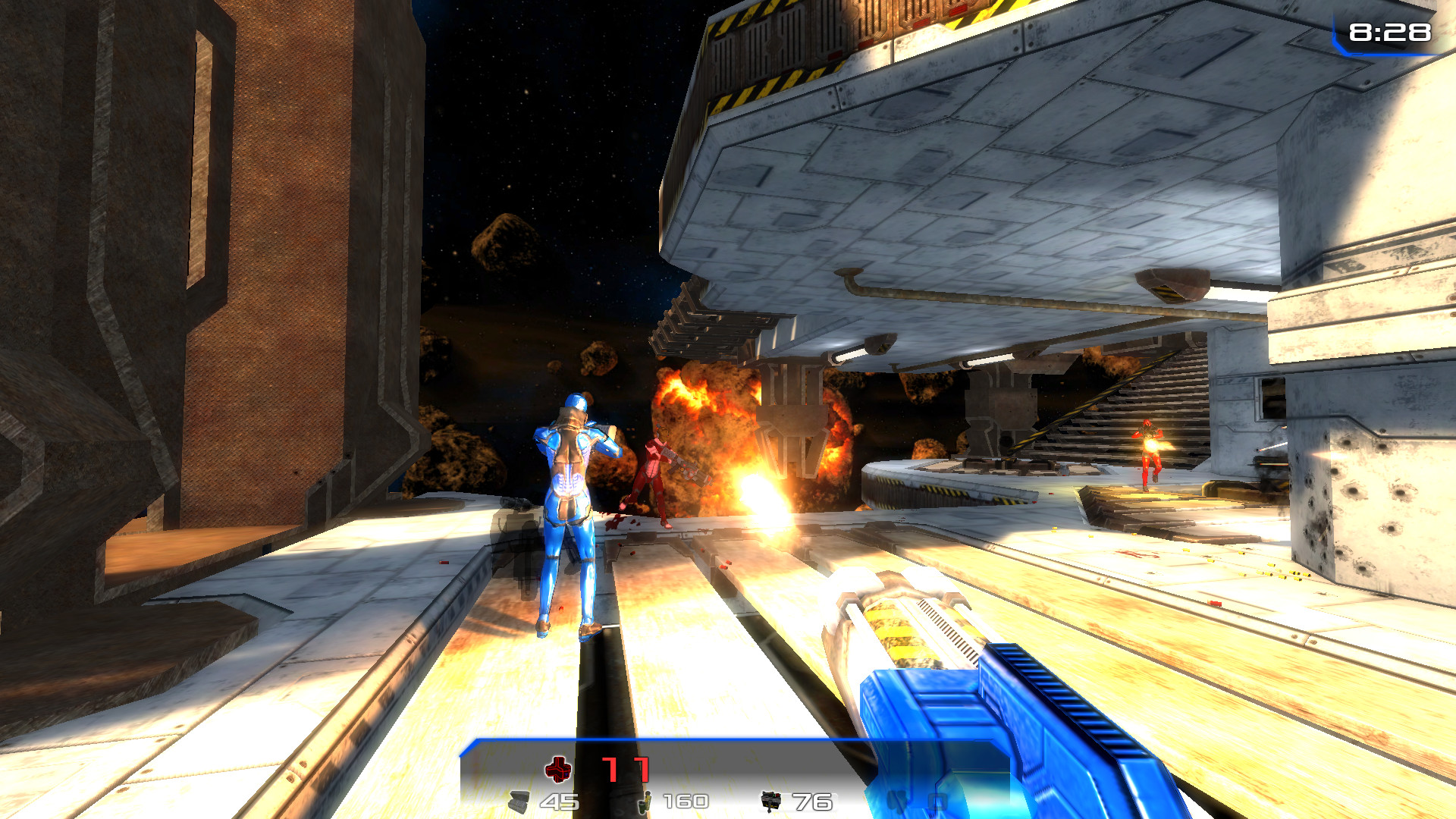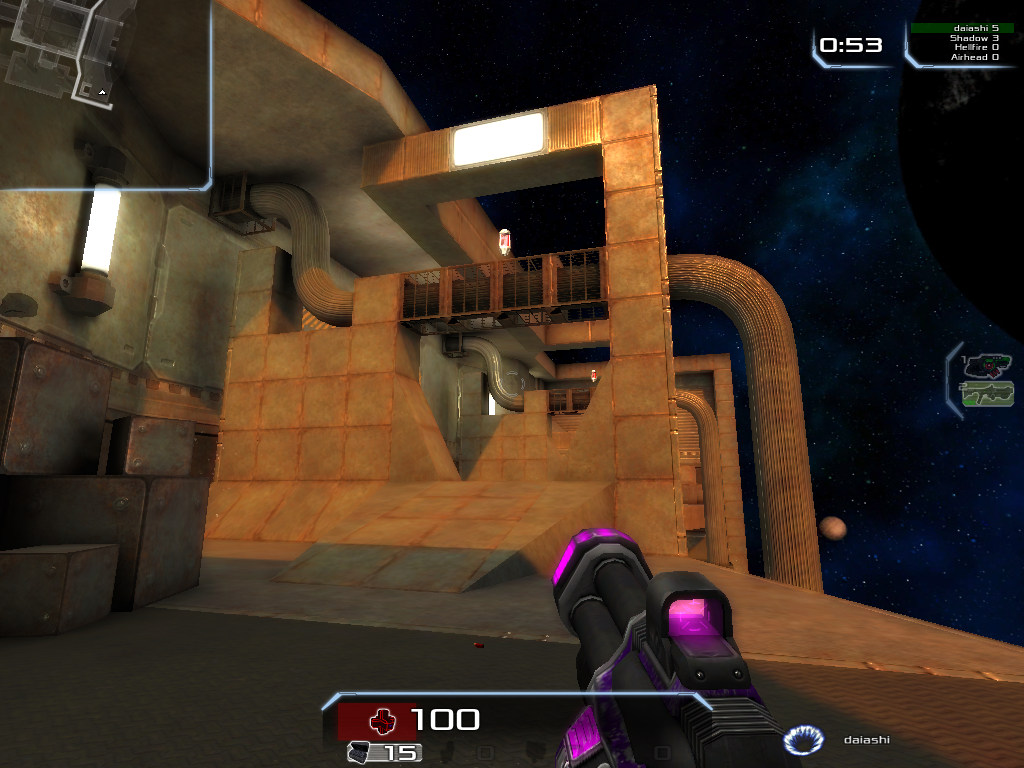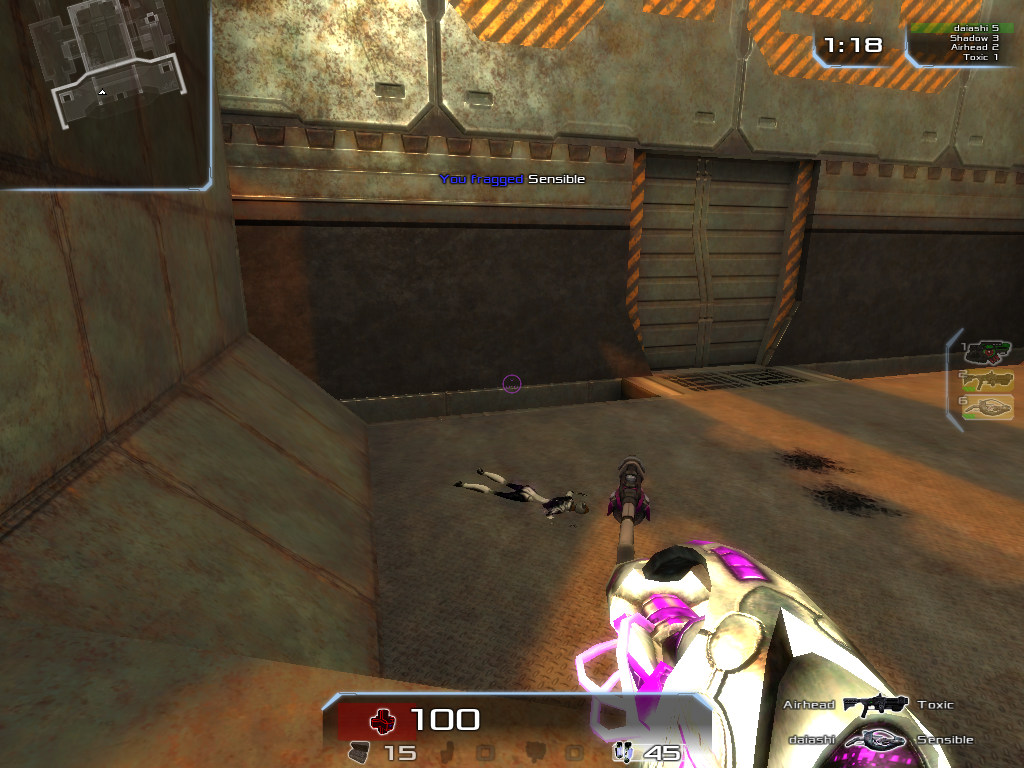 Getting It To Run
You can download right through Synaptic package manager.
Also if you have problems with the Xonotic GLX launcher try the Xonotic SDL instead. Nice to see someone package this game for us. If you have ever been a slight fan of any of the Unreal games or Quake, you have got to give this a shot. I do not have the fastest PC on the block, but it knifes through this game with ease.