by Meemaw
We see that Google has bunches of templates for use in Google Docs, but what if I want a template to use on my computer? At work, I may need a template for an invoice, an employee timesheet, or even a payroll record, but I don't really want that information on Google Docs. Do I need to open LibreOffice and try to create those documents? Nope. LibreOffice.org has a selection of templates that can be downloaded. A section of the LibreOffice site is devoted to Extensions and Templates. You can click on http://templates.libreoffice.org/template-center and find templates that are available. You will see a drop-down with categories, but you can search as well.
Also, to the right of the window is a "Browse Template by Category" list. Simply click the category you want.
Suppose I want to design a three-column brochure. I can search for "brochure" or I can use the drop-down or the list at lower right. There are two that I can download: one for LOWriter and one for LODraw. The quick-view for the LODraw file is shown below.
Download the template file, then open it in LibreOffice. You can begin designing right away, but if you plan to use it more than once, it would be a good idea to save the template. Choose File > Templates > Save Template. The template manager will open at All Templates. You can save there or you can create a new folder (a folder called My Templates may already be there for your use). Click to open the folder where you want to store your template, then click on Save. A small window will open asking you to name your template. Give it a meaningful name and click OK.
If you downloaded both brochure templates, make sure you have named them so they can be distinguished from each other.
Now that you have saved your template, go ahead and design your brochure. You will also have to save your brochure.
Just in case you haven't found the template you need in LibreOffice's template collection, you might try OpenOffice's template site. You will have to search, but as with all searches, the more specific you are with your search term, the faster your search will be.
Another good site for templates, and the one I use much of the time, is Vertex42. The site advertises itself as "... a leading provider of spreadsheet templates for Microsoft® Excel®, OpenOffice.org, and Google Docs." Many of the templates are available as both Open Document format and Office format, so you will have your choice. Vertex42 seems to be well-organized, and the categories down the right side make your search easier.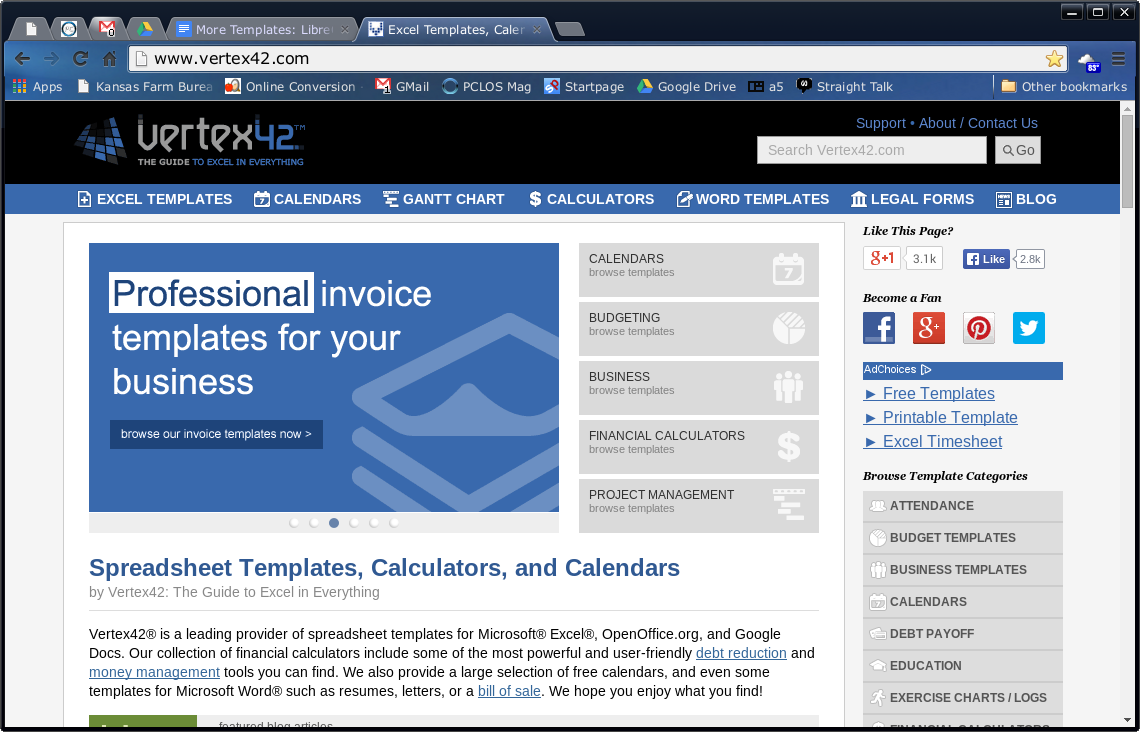 Download and installation is the same for LibreOffice, no matter where you get your template. Most of the sites also have presentation backgrounds for download.
While we are at it, we can find templates for Scribus as well. ScribusStuff has templates to use in our favorite desktop publishing program. In addition, we can also download templates for use in Inkscape here.
Depending on which site you visit, you can find most any template, from a personal budget planner to employee timesheets and from loan amortization schedules to graph paper. I hope you find the exact template you need!