Thanks to a poll that Linus Torvalds ran on Google+, the next version of the Linux kernel will be renamed from 3.20 to 4.0. According to Torvalds, it's little more than wanting to keep version numbers low, and that 4.0 will simply be "more of the same." Currently, PCLinuxOS has 3.18.x as the highest version of the Linux kernel.
So, on February 23, 2015, Torvalds released the Linux 4.0-rc1 kernel on Git. In typical Torvalds form, he had some commentary about the poll process in his commit message. And, he was in rare form.
.. after extensive statistical analysis of my G+ polling, I've come to the inescapable conclusion that internet polls are bad.
Big surprise. But "Hurr durr I'ma sheep" trounced "I like online polls" by a 62-to-38% margin, in a poll that people weren't even supposed to participate in. Who can argue with solid numbers like that? 5,796 votes from people who can't even follow the most basic directions?
In contrast, "v4.0" beat out "v3.20" by a slimmer margin of 56-to-44%, but with a total of 29,110 votes right now.
Now, arguably, that vote spread is only about 3,200 votes, which is less than the almost six thousand votes that the "please ignore" poll got, so it could be considered noise. But hey, I asked, so I'll honor the votes.
So, the 4.0 kernel will be called "Hurr durr I'ma sheep," in obvious reference to the 5,796 individuals who participated in a "poll" that they weren't supposed to participate in. I told you he was in rare form.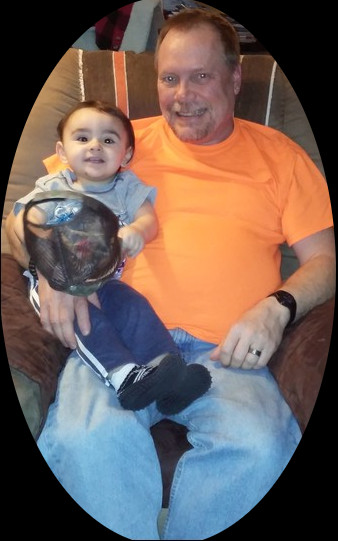 In "breaking news" (at the time this column was written), the U.S. FCC (Federal Communications Commission) has put into place strict and rigid rules that prohibit corporate control of the internet in the U.S. Effectively, it eliminates the possibility of the creation of internet "fast lanes," where those who can pay the bounty ... ransom ... er, premium ... can get preferential speeds, while everyone else is relegated to slower speeds. It also prevents ISPs from giving preference to one type/source of data over another type/source of data, effectively known as "throttling." Thus, torrent data and web browsing data are treated the same. This is a HUGE win for internet users across the globe. Since many internet services are hosted in the U.S., users from around the globe will have unfettered and unrestricted access to all of it.
Closer to home for all PCLinuxOS users, Texstar has updated the Xorg Server to version 1.16.4. If you have an older nVidia video card, you may have to change video drivers to work with the new Xorg Server. You can find a complete discussion here. The Intel Mesa drivers have also been updated.
Thankfully, Smileeb has had some response to his pleas for PCLinuxOS users to submit their information and story for the PCLinuxOS Family Member Spotlight column. Please, even if you think no one would be interested in learning more about you, I urge you to participate. Send Smileeb a PM in the forum. He will return your query with specific information on how to be featured in the monthly column. I'd certainly hate to see this regular column go away, just because forum members didn't think they were interesting enough to their PCLinuxOS family. The PCLinuxOS forum really is a family, and we're all eager to get to know more about our fellow forum/family members. Plus, we have a tremendous amount of diversity among forum/family members. It would be nice to highlight that diversity.
Until next month, I bid you peace, happiness, serenity and prosperity.