As Told To Smileeb
Here is Xenaflux
How old are you?
I will be 70 this coming June.

Married, single or what?
I am married for nearly 25 years now. This is my second marriage.




Children, grandchildren?
Yes, I have three children (with my first wife). One daughter and two sons. They are 50, 48 and 46.

I also have three grandchildren. The first one, a boy and 21 now, with my daughter. The next two, a boy and a girl (nine and three years old) with my youngest son (below).




Retired or working and for how long and at what?
I am officially retired, but carry on working, mainly teaching Thai children (privately) what to do with the knowledge they have picked up in school (as the success rate in school is no more than 15% to 20%; it is all theory and no practice).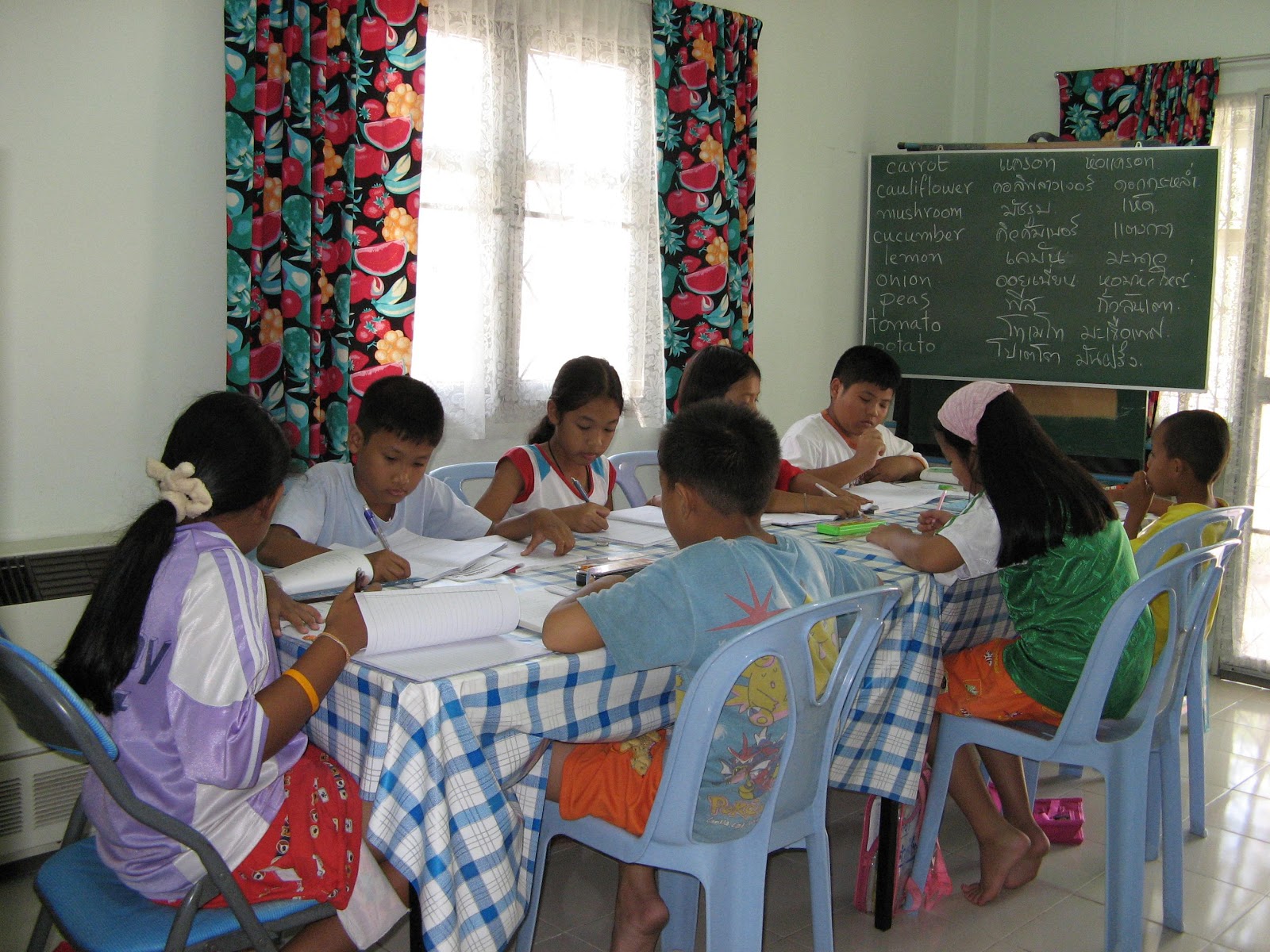 Up to two years ago, I was still involved in electronics (occasionally) and home computers (regularly). I stopped that, because it was getting too tiring.

What is the area you live in like. Weather, Quietness, Scenery?
I live North-East of Bangkok, about 60 Km away from the capital. The weather is on the hot side for most people. Temperatures inside the house are 25 to 30 degrees in the cold season, and up to 32 to 36 degrees inside the house in the hot season (all midday measurements). Of course, when the wind blows, or the fans are on, we can get more comfortable. If you can afford the electricity bill, air conditioners are the answer!

As I live now on the end of a two Km long street with only one in/out point, it's very quiet, except when the 56 dogs in this street who seem to have formed a Union, have a concert every now and then. Their favorite concert time is about 1:00 AM.




As far as scenery is concerned,it's not around Bangkok. It's up North and to the coast....yes!

Are you handy with your hands and have any hobbies?
Yes, I always have been good with my hands, since childhood! Only when heavy machinery is (was) involved, I will (would) call for help. Building a small room, plumbing and that sort of thing I always have done myself. My hobbies have changed from reading and sports to playing the Keyboard (organ). My favorite hobby at the moment is "avoiding sweat."

What is your education level?
I graduated from Technical High school as a Technician in Electronics (no specialization), and got Certificates of "This and That" during my adult working life. I was granted an Engineer's Diploma at the age of 44.

Do you like to travel, go camping?
Not anymore. When I was younger, I visited countries in South America every second year for 2 months, and in between, countries in the south of Africa (I lived that time in Johannesburg, South Africa)

What caused you to try Linux and join this forum?
Some ten years ago, I was using XP, just like a lot of people here. The problem was that I was running/maintaining three or four computers daily. One day, I worked out that over a year I spent about 150 hours on only maintenance/fixing. I decided to try Ubuntu, as they sent the CDs free of charge to your postbox. That was then still a rocky road. I changed to Mandrake and that was better. There at Mandrake was a packager called Texstar, which seemed to have a certain popularity among the members. (I wonder why?) When Tex made his first distro, I tried it and .....the rest is history. I never got involved in Distro-hopping, except on VMs every now and then.
PCLinuxOS Family Member Spotlight is an exclusive, monthly column by smileeb, featuring PCLinuxOS forum members. This column will allow "the rest of us" to get to know our forum family members better, and will give those featured an opportunity to share their PCLinuxOS story with the rest of the world.

If you would like to be featured in PCLinuxOS Family Member Spotlight, please send a private message to smileeb in the PCLinuxOS forum expressing your interest.