Sausage and Potatoes Italiano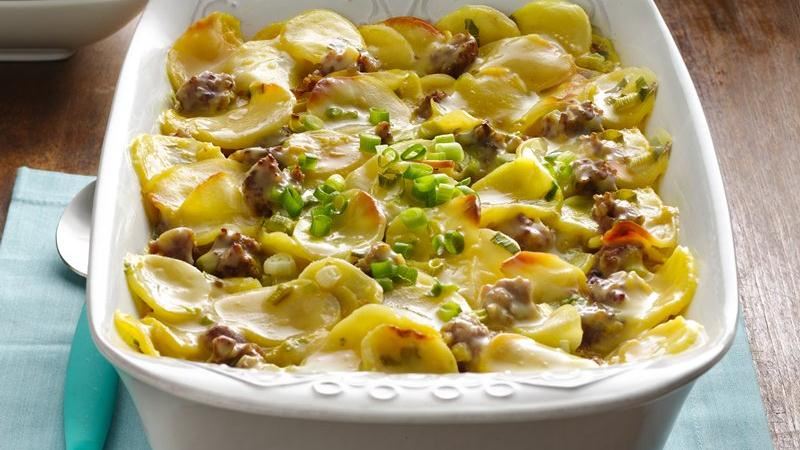 Ingredients
1 lb bulk Italian pork sausage
4 cups boiling water
1 cup milk
1/4 cup margarine or butter
2 boxes Betty Crocker™ au gratin potatoes
1/2 cup chopped green onions (8 medium)
2 tablespoons sliced green onions (2 medium)
Directions
1. Heat oven to 400°F. Spray 13x9-inch (3-quart) glass baking dish with cooking spray. In 10-inch skillet, cook sausage over medium-high heat, stirring frequently, until no longer pink; drain.

2. In large bowl, mix water, milk and margarine. Stir in 2 pouches Potatoes and 2 pouches Sauce Mix. Stir in sausage and 1/2 cup green onions until well blended. Pour potato mixture into baking dish.

3. Bake uncovered 35 minutes. Top with 2 tablespoons green onions. Bake 5 minutes longer or until potatoes are tender. Let stand 5 minutes before serving (sauce will thicken as it stands).
Options: Replace Italian Pork Sausage with hamburger, ham, chicken or turkey.