by Paul Arnote (parnote)

It's time, once again, for the annual Holiday Gift Guide from us at the PCLinuxOS Magazine. We pick out items that we think would make nice gifts for those on our holiday gift lists, as well as items we think we wouldn't mind ourselves as gifts.

You are certain to find something of interest, since the choices come from me, Meemaw, YouCanToo, and phorneker. As in previous years, all prices listed are in U.S. dollars, and availability may be restricted in some areas.

So, let's get started.


Star Wars R2-D2 Coffee Press $39.99





This may be the droid you're looking for. With the latest installment in the continuing Star Wars saga hitting theaters 10 days before Christmas, Star Wars gifts may be on a lot of people's holiday wish list. With this coffee press, you pour in your coffee grounds, add boiling water, wait a few minutes for the coffee to brew, then press the plunger on top. R2-D2 will graciously make up to 32 ounces (0.95 liters) of piping hot coffee. The housing is made from BPA-free plastic, the body is made from glass, and the filter is made from stainless steel. This is sure to tantalize even the most die-hard coffee drinking Star Wars fan on your holiday shopping list, and provide many years of service.


Star Wars Death Star Popcorn Maker $49.99





What's watching your Star Wars movie collection (or any other movies, for that matter) without popcorn? Now, you can pop up your favorite movietime treat with this hot air popcorn popper modeled after the (in)famous Star Wars Death Star. The top becomes the bowl for the popped popcorn, while the (play along with me here) shielded exhaust port dispenses the freshly popped popcorn. Since it's an air popper, you don't have to use any oil or butter, making for a healthier treat or snack. Simply dispense the uncooked popcorn kernels into the air popper with the included measuring scoop, and you'll be enjoying popcorn in no time at all, thanks to the 1100 watts hot air being generated. Your 1/2 cup of uncooked popcorn kernels will yield about 8 cups of delicious popcorn. Top with butter, salt, or other flavorings (although doing so may negate the health benefits of popping your popcorn without oil or butter).


2018 The Last Jedi Star Wars Wall Calendar $14.99




With the end of the year literally right around the corner, everyone could use a calendar for the new year. And what could be better than this 16 month calendar (September thru December 2017 are included) for the Star Wars fan on your holiday gift list. Now, they can not only re-live some of their favorite movie moments from "The Last Jedi," but they can also keep track of how many days until the release of the new Star Wars movie next year, about Han Solo (currently in production, and which will be directed by Ron Howard).


Exclusive Doctor Who Gallifreyan Symbols Blanket $19.99





Of course, not everyone is a Star Wars fan. Maybe you have a Dr. Who fan on your holiday gift list. If so, here's something they are sure to love: the ThinkGeek Exclusive Doctor Who Gallifreyan Symbols Blanket. It is 50" wide by 60" long (127 cm x 152.4 cm), and made of super soft polyester. Blanket can be washed in cold water, and tumble dried on low (or line dried).


Star Trek 20 oz Ceramic Heat Change Travel Mug $16.99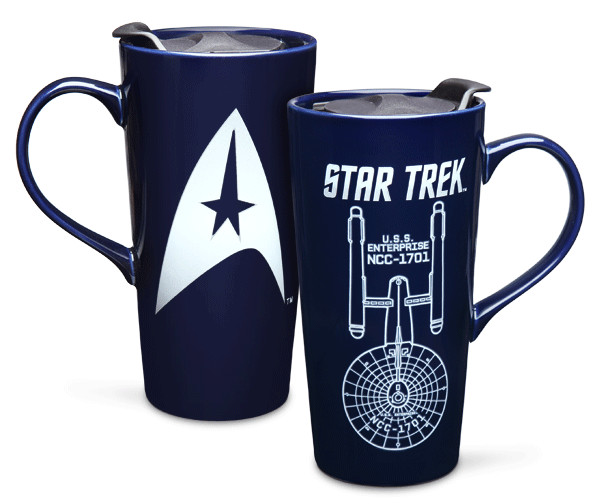 Sit back in your Captain's chair and drink your coffee from this 20 ounce mug. When you pour hot liquid (your coffee) into it, the image of the U.S.S. Enterprise NCC-1701 shows up on the side of the cup. As you drink your coffee and the level drops in your cup, the image disappears. This is an ideal gift for any Trekker on your holiday gift list.


Solarbotics Perpetual Motion Marble Kit $34.99





While not quite perpetual motion, it appears to come close. Easily fool your friends who may not be as science savvy. This kit allows you to build the device, which is activated either by solar cells (which also work with indoor lighting) or a hand crank. If you use sunlight, a marble is dropped down the ramp every minute. Under indoor lighting, it'll operate a bit slower. You'll need a soldering iron, glue, and some other unspecified basic tools to assemble this kit, along with the knowledge and skill of how to use them.


The Walking Dead: The Official Cookbook & Survival Guide $29.99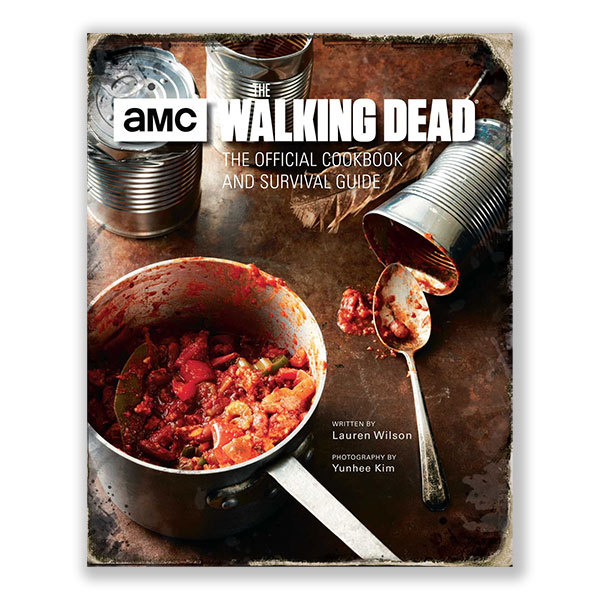 After a long day of scavenging for food and supplies, avoiding walkers, and just trying to survive, you will want to come home to a nice dinner. Fans of AMC's The Walking Dead will appreciate this cookbook, chock full of recipes such as Carl's chocolate pudding, Carol's cookies, and Hershel's spaghetti. The book is also packed with survival tips, especially good for avoiding being eaten by zombies, or for just surviving day to day when society breaks down. Those survival tips include foraging for food and supplies, hunting wild game, and outdoor cooking. Any fan of The Walking Dead will treasure this holiday gift.


Kid's Basic PCLinuxOS T-Shirt $16.99





Have your kids help spread the word about the best Linux around ... PCLinuxOS! These quality Hanes tagless short-sleeve crew-neck t-shirts are 100% pre-shrunk cotton and are soft & durable for a comfortable feel. The fit is unisex standard designed for both girls & boys. Machine wash cold inside out with like colors and tumble dry low for easy and convenient care. Available in kids sizes extra-small to extra-large.


PCLinuxOS Baseball Cap $18.99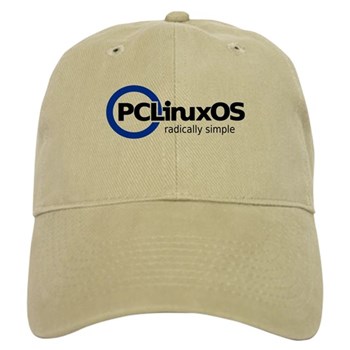 Made with unstructured 100% cotton, an adjustable hook/loop tape closure that adjusts from 20" to 24", a crown measuring 3.25" this baseball cap is a sure fit. The brim is low sitting & the inside includes a sweat band to help wick sweat away. Available in white or khaki (pictured).


The GorillaBox $435.00


The GorillaBox is the ChimpBox's "big brother." If you're looking for a slightly larger computer than the ChimpBox, take a look at the GorillaBox. The GorillaBox features an AMD A8-5545 Quad core 1.7G, turbo 2.7G Processor, 16GB DDR3 PC12800 Installed (32 GB Max) RAM, a 1TB SSHD Hard Drive, a CD/DVD optical drive (readable format(s): CD-R, CD-ROM, CD-RW, DVD+R, DVD+R Dual Layer; writable format(s): CD-R, CD-RW, DVD+R, DVD+R Dual Layer, DVD+RW), a 4-slot card reader (reads CF, SD, MMC, SM, and Sony MS media), 2 USB 2.0 ports, and 2 USB 3.0 ports. This thing is feature packed, and might be just what you are looking for ... especially if you have need for PCIe expansion ports. Click on the link above to view a full list of this powerhouse of a computer's specifications. Plus, it comes with PCLinuxOS KDE 5 installed and ready to go, right out of the box.
There you have it ... 10 holiday gift ideas that should appeal to quite a few people on your holiday gift list. Be sure to check out the holiday gift ideas from Meemaw, YouCanToo and phorneker, elsewhere in this issue. I'm sure that between all of the holiday gift ideas, you will be able to find something for everyone on your holiday gift list.
Regardless of your views, the winter holidays are almost universally observed by a vast majority of people around the globe. So we -- those of us at The PCLinuxOS Magazine -- wish you and your family a joyous and happy holiday season.