by YouCanToo
We have made our list, and we have checked it twice. We hope you like them, because they are all so nice!


Progressive International GMMC-68 Microwavable S'Mores Maker $10.56
This bad-boy cooks two s'mores in 30 seconds, because who needs a campfire to enjoy some chocolate marshmallowy goodness?



KettlePizza Deluxe USA Pizza Oven Kit for Kettle Grills - Includes Stone and Metal Peel $198.95


Turn your charcoal grill into a wood-fired pizza oven with a KettlePizza Pizza Oven Kit. KettlePizza works with all kettle grills including Weber and others. The basic KettlePizza kit includes a laser machined stainless steel riser sleeve, a high-temp thermometer, wood handles with stainless hardware and a 14 inch pro pizza pan. Deluxe versions include a hand-made, USA-manufactured baking stone and your choice of wood or aluminum pizza peel. Users can assemble and install the riser sleeve in minutes,





Light-Up EQ Bluetooth Speaker $34.95


Back in your high school or college days did you ever turn off the lights in your room, throw on some house music or Phish and load up a screensaver to WinAmp on your PC? You could watch as the colorful lasers moved to the music and bounced to the beat. It's like the Pink Floyd laser light show without having to leave your room. And also possibly without the Pink Floyd, depending on your musical tastes.

The Light-Up EQ Bluetooth® Speaker brings that same joy forward to today. This tower includes two Bluetooth speakers and one light column, reminiscent of ST:TNG's warp core. Watch as the LEDs illuminate the 10 acrylic layers, acting as a visual equalizer based on the music you're playing.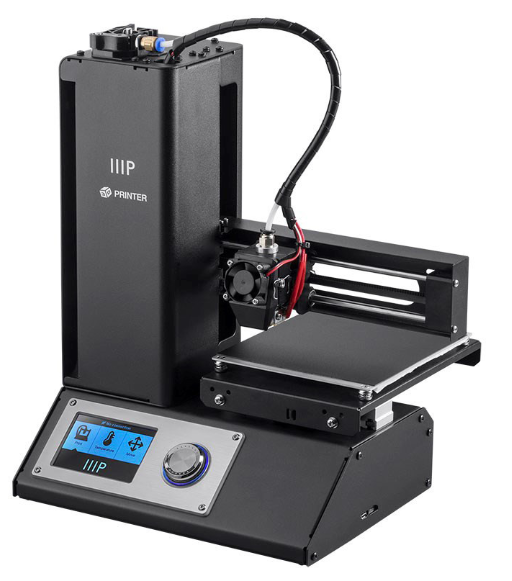 MP Select Mini 3D Printer V2, Black $219.99


Action figures, chess pieces, knickknacks and more; a 3D printer is the gift that keeps on giving -- er, printing. Give someone the power to create whatever they want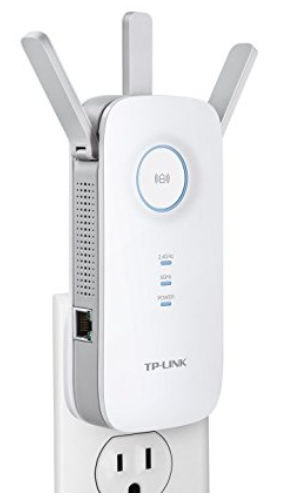 TP-Link AC1750 Wi-Fi Range Extender w/ Gigabit Ethernet Port $89.99


Eliminate dead spots in rooms with weak Wi-Fi coverage with the RE450. Its three powerful antennas deliver rapid, blazing-fast dual band AC1750 Wi-Fi across your home for 4K streaming and gaming in any room. Easy to install and move.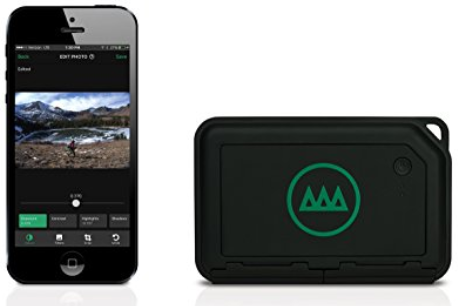 GNARBOX - Portable Backup & Editing System for Any Camera, 128GB $299.99 (256GB - $399.99)


GNARBOX is a portable backup & editing system for any camera, allowing you to backup, edit and share your footage anywhere via phone app. USB3.0, microSD and SD ports allow you to connect any camera to quickly access and manage your content. Connect an external SD/HD for additional space. GNARBOX is rugged - shockproof, dustproof and ready for your adventure. Never lose your best moments again. GNARBOX has a 4000mAh battery, so you can use it for 4-6 hours on a single charge.





Albott 70 Inch Digital SLR Camera Aluminum Travel Portable Tripod Monopod with Carry Bag $44.99


Featuring a center column that converts to a 5-section monopod, the Albott Tripod brings enhanced flexibility by enabling you to quickly switch between tripod and monopod shooting without missing a beat. It is equipped with a 3-way head that supports loads up to 8.8 lb and is suitable for both photo and video applications. The head provides pan and tilt control, as well as a horizontally tilting camera platform for switching to 90° portrait orientation. For easy camera attachment and removal, a quick-release plate with a standard 1/4"-20 screw and video register pin is included.





Deyard K020 Waterproof Memory Card Case Shockproof Memory Card Carrying Case Protector Box: 24 Slots for 12 SDHC / SDXC Cards and 12 Micro SD Cards $9.99


High quality, waterproof and robust memory cards protection box made of polycarbonate.





Spirit/Bubble Level for Camera - 3 Axis $5.21


Take better pictures when using a tripod by making sure your camera is level. This 3-Axis Spirit/Bubble Level makes it easy to line up great shots. Simply put it into the camera's hot shoe/flash mount and check the three bubbles. All lined up? Shoot! Fits most standard flash mounts on SLR or DSLR cameras. ]





Switchmate Home Lighting $129.99 (2 pack toggle with SWM power outlet)


The world's first home lighting device that instantly snaps over existing light switches to bring lighting controls right to your phone. Works with Toggle or rocker light switches and power outlets. Sold individually $39.99 and $49.99 Works with iPhone or Android phone.

Be sure to check out the holiday gift ideas from Meemaw, parnote and phorneker, elsewhere in this issue.

Happy Holidays to all.