Caramel Apple Tart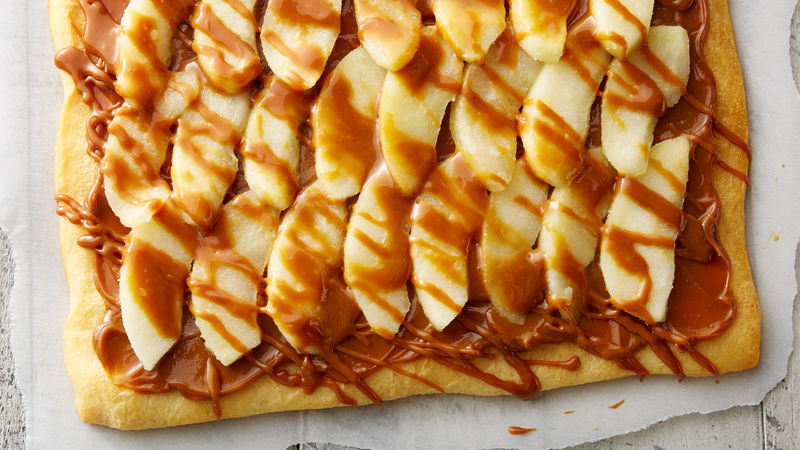 INGREDIENTS:

1 can (8 oz) Pillsbury™ refrigerated crescent dough sheet.
1 tablespoon butter
4 cups sliced peeled apples (3 medium)
1/3 cup sugar
1/4 cup (from 13.4-oz can) dulce de leche (caramelized sweetened condensed milk)


DIRECTIONS:

1. Heat oven to 375 F. Spray cookie sheet with cooking spray; unroll sheet onto cookie sheet. Press into 12x9-inch rectangle. If using crescent rolls, press seams together. Bake 10 to 13 minutes or until golden brown.

2. Meanwhile, in 10-inch nonstick skillet, cook butter, apples and sugar over medium-high heat 6 to 8 minutes, stirring frequently, until apples are just tender.

3. Spread 1/2 cup of the dulce de leche onto warm crescent crust, leaving 1/2-inch border; carefully arrange cooked apples in single layer over top. In small microwavable bowl, microwave remaining 1/4 cup dulce de leche uncovered on High 10 to 20 seconds or until thin enough to drizzle. Using fork, drizzle over apples. Serve warm.