As told to YouCanToo
What is your name/username?
My name is Saleem Khan. My username is drmarwat

How old are you?
I am 49 years old.

Are you married, single?
I am married.

How about Kids, Grandkids (names and ages)?
I have one daughter, Samavia Khan. She is 18 years old.

Do you have pets, what is your favorite?
We have 3 cats, they are our children, Mikkuh, Pippi and chichi, all three are best.

Are you retired, still working and if working, what do you do?
I am working as a psychiatrist.

Where do you call home? What is it like? IE: weather, scenery ?
I call my home town Lakki Marwat as my home, it is a desert vast land, peaceful and serene. I love it when I'm there.

Lakki Marwat, Pakistan Population: 36,391
Lakki Marwat or Lakki is the headquarters of Lakki Marwat District in Khyber-Pakhtunkhwa province of Pakistan.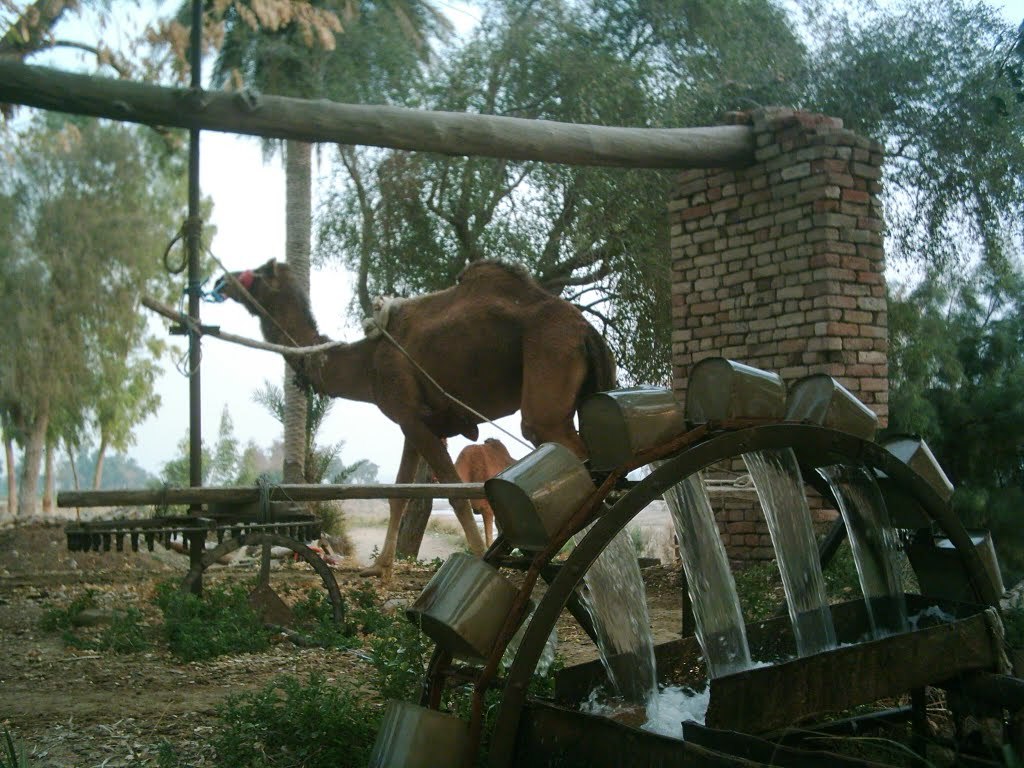 Persian Water Wheel at Gambila River
Where did you go to school and what is your education level?
I completed my education from different cities and did my M.B,B.S from Khyber Medical College, Peshawar and have completed my postgraduate fellowship training in psychiatry from CPSP, Pakistan.

What kind of things you like doing? hobbies, travel, fishing, camping?
I have lifetime hobby of collecting pens and old watches, watching paranormal documentaries, interested in forensic psychiatry and doing Linux.

Why and when did you start using Linux?
I started using Linux in year 2000 , out of curiosity and out of boredom with Windows, found RHL (RedHat Linux) and later on played with SuSE for a while, then discovered PCLinuxOS V 0.92 and then Arch Linux. I've used PCLinuxOS since that version and Arch Linux since 2009. My Arch Linux installation from 2009 is still alive and working perfectly.

What specific equipment do currently use with PCLOS?
I am using PCLinuxOS on my two laptops and a desktop pc. The laptop is a 64-bit Intel(R) Core(TM) i5-2410M CPU @ 2.30GHz.

Do you feel that your use of Linux influences the reactions you receive from your computer peers or family? If so, how?
Of course it does, everybody is impressed and come to me for fixing their issues mostly related to Windows viruses , my laptop is something unusual for everyone, they look at my Linux installations (PCLinuxOS and Arch Linux, which I triple boot with Windows 10 ) as something very unique, some think I am using some kind of Apple MacBook!

What would you like to see happen within PCLOS that would make it a better place. What are your feelings?
I want this distro to live despite all the odds. I would want to grow older with it.
PCLinuxOS Family Member Spotlight is an exclusive, monthly column by YouCanToo, featuring PCLinuxOS forum member. This column will allow "the rest of us" to get to know our forum family members better, and will give those featured an opportunity to share their PCLinuxOS story with the rest of the world.
If you would like to be featured in PCLinuxOS Family Member Spotlight, please send a private message to youcantoo, parnote or Meemaw in the PCLinuxOS forum expressing your interest.