by CgBoy
Crow Translate is a simple application for translating text into 117 different languages, using Google, Bing, or Yandex online translation APIs. It has both a graphical user interface, and a command-line interface. When you launch Crow Translate, it will appear minimized in the system tray. Just click on the icon to open the main window.
On the left side is the source translation box, where you'll put the text you want to translate, and on the right is the output. By default, it automatically translates everything you type in it. Above those are the language selection buttons. To add a language, simply click on the green + button. You can only add three languages at a time. In the lower right is a drop down menu where you can select which online translation API to be used.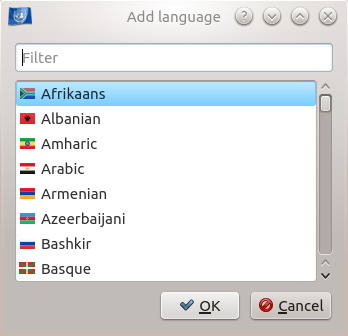 Another thing you can do is just select text in any program and press Ctrl+Alt+E to automatically bring up a small Crow Translate window, with the selected text pasted in and translated.
Crow Translate can also play back the translated text using text-to-speech engines provided by the translation API used (Google, Yandex, or Bing). The playback buttons are underneath the translation text boxes.
I unfortunately ran out of time to really test out Crow Translate's command-line interface. But you can just type crow -h into a terminal to see the various options and usage.
Summary
I found Crow Translate to work pretty well for the most part. The interface was slightly confusing at first, and at times Google's translation API did give errors (Probably Google's fault, not Crow's). But overall I found it to be a nice alternative to the web based translation sites. However, it still can't fully translate web pages, unlike the web based Google Translate.