by Paul Arnote (parnote)
Great White North Target Of Over Half Phishing Attacks
Ok. This probably isn't necessarily a distinction ANY country wants. But, statistically, 52% of phishing attack targets are in Canada. This is according to the first quarter 2019 RSA Quarterly Fraud Report, as reported in a TechRepublic article.
To put things into perspective, residents of Spain were the targets of 16% of phishing attacks (second place), residents of the Netherlands were the targets 10% of the time (third place), while residents of the U.S. and India tied with being the targets of phishing attacks only 6% of the time.
The list of targets of phishing attacks is completely different than the list for the country of origin for phishing attacks. The top ten countries leading the pace for the origins of phishing attacks are, in order, U.S., India, Russia, Canada, France, Germany, Poland, Malaysia, U.K., and the Netherlands. Surprisingly, China dropped out of this infamous "top 10" list in this quarter. It's also quite surprising that Nigeria isn't in this list, either, given the frequency of the Nigerian scams users report being trapped by spam filters.
Phishing attacks exploit users by leveraging social engineering mechanisms (like making a user/target feel sympathy for a cause or individual's plight). Thus, the best defense against phishing attacks is to continually educate users so they don't become targets ... and victims.
Changes Come To Google Drive/Photos Synchronization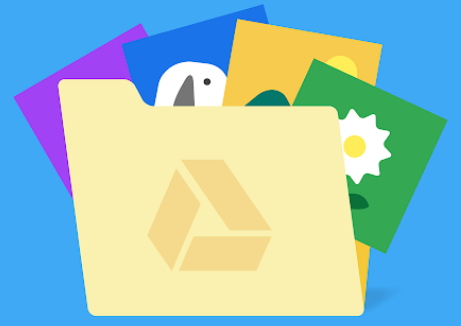 Like many smartphone users, I rely on the phone's camera A LOT. It's just quick and easy to use to grab photos of the kids. In fact, it was one of the factors that weighed heavily in our decision when we purchased new phones (we ended up with the Google Pixel 3, which has the best camera of all the smartphones). Even though I have several digital cameras (including a digital SLR), the camera on my smartphone is just way more convenient for those spur-of-the-moment shots.
Despite all of its faults, Google has made using the Android platform quite attractive for those of us who take a lot of pictures with their smartphones: unlimited, free storage. Those photos are automatically backed up to Google Photos when the camera and phone aren't in use. Plus, currently, all of my photos show up in Google Drive, with both services linked together without me having to do anything special to link them.
But come July, all of that is about to change, according to a Google blog entry. Google Photos will no longer automatically show up in Google Drive, and all photos in Google Drive will no longer be backed up in Google Photos. Once the change occurs, photos you delete from Google Drive will not be automatically deleted from Google Photos, and vice-versa. The change is designed to help prevent accidental deletion of items across products/services.
The change should help bring more granular control when copying photos from Google Drive into Google Photos. To facilitate this control, Google Photos will include a new feature, called "Upload from Drive." This will allow Google Drive users to upload selected photos and videos from Google Drive into Google Photos, including items from Drive's "Shared with me" items. However, the items are not synced between the two services. Items uploaded in high quality will not count towards your storage quota, but items uploaded in Original Quality will count towards your storage quota.
South Korea Gov't To Switch To Linux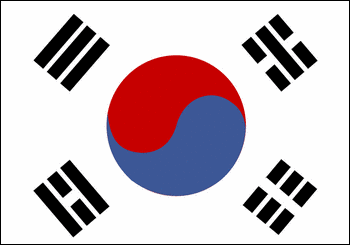 The South Korea Ministry of the Interior and Safety announced in May 2019 that it would be switching to Linux when its free Windows 7 support ends in January 2020, according to an article in The Korea Herald.
The change is expected to cost the South Korean government 780 billion won, or $655 million U.S. dollars. The switch will include the purchase of new PCs to complement the switch.
The ministry stated that it would start off by test-running Linux on its PCs, and if no security issues arise, systems running Linux would be more widely introduced within the government. The ministry wants to test if the computers running Linux could be run on private networked devices without security risks. They also want to insure compatibility with existing websites and software, which have been built to run on Windows.
The ministry's digital service bureau chief Choi Jang-hyuk said the ministry expects cost reductions through the introduction of the open-source OS, and also hopes to avoid building reliance on a single operating system.
You might remember that back in 2013, the city of Munich, Germany completed a switch to Linux from Windows. That switch was initially approved nine years earlier, back in 2004. However, in 2017, the Munich City Council voted to return to Windows 10 in an about face that is expected to cost the city over $50 million (U.S.). While the switch to Linux was successful, the end user discomfort with Linux was rooted in a failure to provide adequate user training. Today, Munich expects to replace all of its remaining Linux installations with Windows 10 by sometime in 2020.
Firefox: A Brand Evolution In Progress
(Excerpted from the Mozilla blog entry) The "Firefox" you've always known as a browser is stretching to cover a family of products and services united by putting you and your privacy first. Firefox is a browser AND an encrypted service to send huge files. It's an easy way to protect your passwords on every device AND an early warning if your email has been part of a data breach. Safe, private, eye-opening. That's just the beginning of the new Firefox family.
Now Firefox has a new look to support its evolving product line. Today we're introducing the Firefox parent brand -- an icon representing the entire family of products. When you see it, it's your invitation to join Firefox and gain access to everything we have to offer. That includes the famous Firefox Browser icon for desktop and mobile, and even that icon is getting an update to be rolled out this fall.
This update is about more than logos. The Firefox design system includes everything we need to make product and web experiences today and long into the future.
A new color palette that expands the range of possibilities and makes distinctive gradients possible.


A new shape system derived from the geometry of the product logos that makes beautiful background patterns, spot illustrations, motion graphics and pictograms.


A modern typeface for product marks with a rounded feel that echoes our icons.


An emphasis on accessible color and type standards to make the brand open to everyone. Button colors signal common actions within products and web experiences.
Privacy is woven into every Firefox brand experience. With each release, our products will continue to add features that protect you and alert you to risks. Unlike Big Tech companies that claim to offer privacy but still use you and your data, with us you know where you stand. Everything Firefox is backed by our Personal Data Promise: Take Less, Keep It Safe, No Secrets.
The brand system is built on four pillars, present in everything we make and do:
Radical. It's a radical act to be optimistic about the future of the internet. It's a radical act to serve others before ourselves. We disrupt the status quo because it's the right thing to do.

Kind. We want what's best for the internet and for the world. So we lead by example. Build better products. Start conversations, Partner, collaborate, educate and inform. Our empathy extends to everybody.

Open. Open-minded. Open-hearted. Open source. An open book. We make transparency and a global perspective integral to our brand, speaking many languages and striving to reflect all vantage points.

Opinionated. Our products prove that we are driven by strong convictions. Now we're giving voice to our point of view. While others can speak only to settings, we ground everything in our ethos.
The Firefox brand exploration began more than 18 months ago, and along the way we tapped into many talents. Michael Johnson of Johnson Banks provided early inspiration while working on the Mozilla brand identity. Jon Hicks, the designer behind the original Firefox browser logo, was full of breathtaking design and wise advice. Michael Chu of Ramotion was the driving force behind the new parent brand and system icons.
We worked across internal brand, marketing, and product teams to reach a consistent brand system for our users. Three members of our cross-org team have since moved on to new adventures: Madhava Enros, Yuliya Gorlovetsky, and Vince Joy. Along with Mozilla team members Liza Ruzer, Stephen Horlander, Natalie Linden, and Sean Martell, they formed the core working team.
Finally, we're grateful to everyone who has commented on this blog with your passionate opinions, critiques, words of encouragement, and unique points of view.
New Feature Allows You To Determine How Long Google Retains Your Information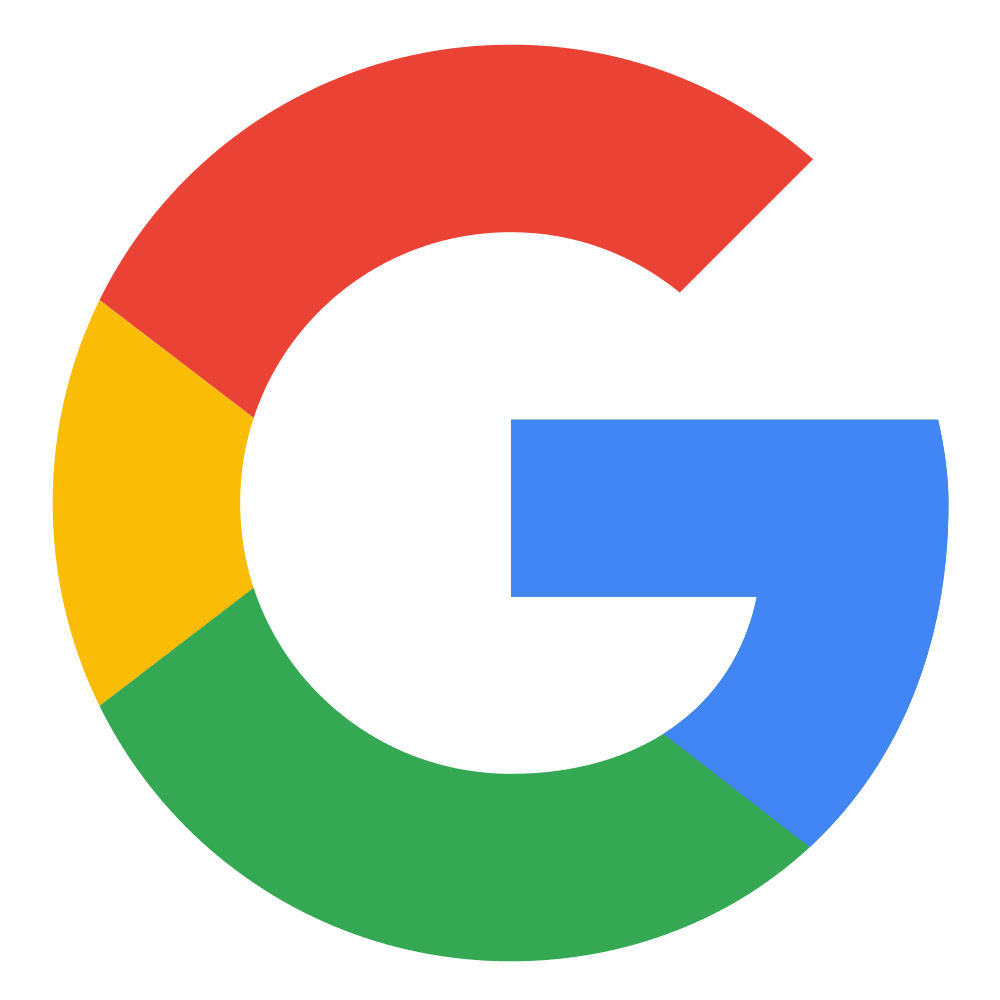 We all know that Google sucks up your private data like a vacuum cleaner on steroids on overdrive. Finally, there might be some relief in sight.
Back in May, 2019, Google started rolling out a new feature that automatically deletes some of your personal data it stores on you. You can determine whether Google keeps your data for 18 months or three months. As time marches on, your data that is older than what you have set (three months or 18 months) falls off on the back side. This setting covers all of Google's services, including search, maps, and YouTube.
Up until now, you had to go in and manually delete this data -- or turn it off completely. By deleting it, Google doesn't always have enough information about you to make recommendations on what it thinks you might like, or where it thinks you might want to go.
Here's how to make this change to your Google account.

Step 1: Go to myaccount.google.com, and log in if you haven't already.

Step 2: Choose "Data & Personalization" in the pane on the left.

Step 3: Select the arrow next to "Web & App Activity."

Step 4: Choose "Manage Activity."

Step 5: Select "Choose to delete automatically."

Step 6: Select either 18 months or three months.
Given the option of saving 18 months or three months of data, I would opt to save only three months. The less of your private data Google has, the better your privacy. Google, trying to persuade you to retain more data, says this:
"The activity you keep can improve your experience anywhere you use your Google Account. What you search, read and watch can work together to help you get things done faster, discover new content and pick up where you left off."
While Google has plans to expand the controls and make them easier to find inside its apps and services, this method is the fastest and easiest way to manage your privacy. Google also said that it plans to roll out similar controls for how it tracks your location, so be on the lookout for that, as well.
PCLinuxOS Short Topix Roundup
Gmail's confidential mode became the default mode for G-Suite users at the end of June. Users of Gmail personal accounts have had the confidential mode available to them since Gmail's mid-2018 redesign. The confidential mode allows you to set an expiration date, and once reached, the message can no longer be opened. Additionally, the message content cannot be copied, downloaded, forwarded, and the sender can revoke access at any time. To bolster security, the message will only unlock after the recipient types in a verification code sent by SMS text message that's sent to their phone. Users will know that it's active when your message window has a blue header and a warning near the bottom of the compose window that the content will be protected.
Google Cloud suffered an outage in early June that caused YouTube, Shopify and Snapchat to sputter, according to an ArsTechnica article. Millions across the globe lost access to their Gmail accounts. And, Google engineers had trouble repairing Google Cloud ... because the tools they needed were stored on Google Cloud. DOH! It all started with a couple of innocent misconfigurations during scheduled Google Cloud server maintenance, coupled with a software bug. The problems started around 2:45 p.m. (US Eastern Time), and things didn't return to normal until after 7 p.m. (US Eastern Time) that evening.
Google confirmed an Android security backdoor in early June, according to a Forbes article. This exploit, a banking trojan called Triada, was found on brand new Android phones, straight from the box. It was initially discovered in 2016 by Kaspersky Lab researchers. They called it the most advanced mobile trojan malware they had ever seen, rivaling the malware found on Windows. The phones were sold in Russia, Poland, Indonesia, China, the Checz Republic, Mexico, Kazakhstan, and Serbia. While it was initially thought that only a few models were affected, according to an article on Bleeping Computer, it was found that 42 different models of Android phones were affected.