by Agent Smith (Alessandro Ebersol)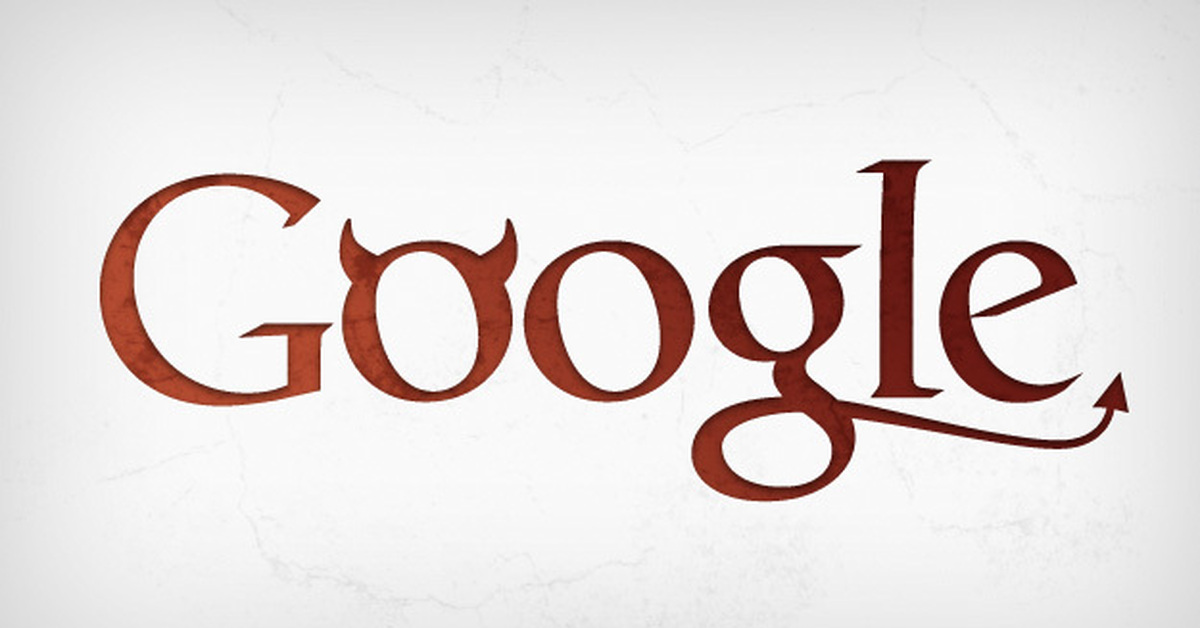 As I am following the chronology of the emergence of Google services, in this article I will discuss alternatives to Google's second product: Gmail.
In fact, the year Gmail came out (2004), Google pioneered a social networking site called Orkut. And while I have no evidence that these forays into social networking and messaging (email) represented any malice, I firmly believe they were the first steps in profiling Google's users more accurately, and thus better spying on the lives of (and serving up targeted ads to) its users.
Gmail History
The public history of Gmail dates back to 2004. Gmail, a free webmail service with support for POP3 Email clients, is a Google product. Throughout its history, the Gmail interface has become integrated with many other company products and services, with basic integration as part of the Google Account and specific integration points with services like Google+, Google Calendar, Google Drive, Google Hangouts, YouTube, and Google Buzz. It was also made available as part of the G Suite. The Official Gmail Blog follows the public history of Gmail from July 2007 onwards.
Gmail was a project started by Google developer Paul Buchheit, who had already explored the idea of Web-based email software in the 90's, before Hotmail was launched, while working on a personal email software project as a college student. Buchheit started his work in Gmail in August 2001. At Google, Buchheit had first worked in Google groups, and when he asked "to build some kind of Email or personalization product," he created the first version of Gmail in one day by reusing the Google Groups code. The project was known by the code name Caribou, which refers to a Dilbert comic strip about the Caribou project.
However, if the Gmail product is free, the price of "free" is the data and personal information of its users. The amount of information collected is huge, frightening and it will never be possible to undo since the user has no power over it.
Fortunately, there are many alternatives to Gmail, and I'll start to list the best ones in terms of privacy and security.
GMailAlternatives
Secure, no-compromise email brought to you by MIT and CERN scientists.
Headquartered In Switzerland
ProtonMail was incorporated in Switzerland and its servers are located in Switzerland. It is located outside US and EU jurisdiction, and all user data is protected by strict Swiss Privacy laws.
Zero Access
Due to end-to-end encryption, user data is already encrypted when it arrives at Proton Mail servers. There is no access to use Drs' messages, and as it cannot be decoded, it cannot be shared with any third parties.
Backwards Compatible
ProtonMail works from any modern web browser, and there is nothing to install. It is also compatible with other Email providers, so you can continue sending and receiving email from friends who are not using ProtonMail.
Forever Free
The ProtonMail team believes that privacy is a fundamental human right and should be available to everyone. That's why multi-level pricing is offered, including a free version that anyone can use. ProtonMail will bring privacy back to the people!
Fully Anonymous
ProtonMail does not log IP addresses or require any personal information to register. It accepts bitcoin and cash payments for paid accounts to ensure that even paid account users have complete privacy.
Platform
ProtonMail works on all devices, including desktops, laptops, tablets and smartphones. There are no plugins or applications to install; just use your favorite web browser.
One downside, however, is that it does not have POP3/IMAP access, due to the nature of data encryption. As such, it is not compatible with email clients such as Thunderbird.
Tutanota is derived from Latin and contains the words "tuta" and "nota" which means "safe message". Tutao GmbH was founded in 2011 in Hannover, Germany.
Tutanota is a free and open source web client that focuses on privacy and security. It has open source apps iOS and Android. The Android app is published to F-Droid (meaning the app doesn't use Google's push notification system), making it a great choice if you want to De-Google your life. All data is stored encrypted and cannot be searched, i.e. used commercially. It offers easy to use encryption.
It offers 1 GB free storage for everyone.
Easy one password for everything
Tutanota wants to provide the easiest to use and most secure Email client. You don't have to mess with multiple passwords to sign and for encryption/decryption. State-of-the-art encryption technology handles all the complexities of encryption and decryption. Still, the user's password only belongs to himself. All email content is hashed and salted before it is transmitted to servers.
Since only the user with his/her password has access to his/her encrypted data, profiling is impossible. Tutanota combines security with ease of use so everyone can use end-to-end encryption.
Tutanota offers end-to-end encryption for Emails sent from one Tutanota user to another. Tutanota also encrypts all emails and contacts. Tutanota uses a standardized hybrid method consisting of a symmetric and asymmetric algorithm - AES with a length of 128 bit and RSA with a 2048 bit. External recipients not using Tutanota will be notified with a link to a temporary Tutanota account. After entering a password that has been previously set, the recipient can read the message and reply in encrypted form.
It's one of the few (if not the only) email services that doesn't require a mobile number to create an account.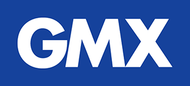 The application comes with 5 GB of Email storage, 2 GB of file storage, file sharing features, and virus and spam protection. Drag and Drop capability for files and emails is also used. Other features include a push mail service to feed other third party addresses (eg Gmail) into the GMX inbox, an address book, and whitelist and blacklist functions. The service supports POP3, SMTP and IMAP protocols as well as mobile device integration. The service also offers calendar functionality and the ability to log in directly to Facebook using GMX's login and registered password. Email accounts can be registered with a choice of .com, .co.uk and .us, among many others.
Pros:
Attach files up to 50MB
Large file storage system
Wide choice of email addresses
Secure.
Cons:
Low inbox capacity
Fewer features than other email services
On the GMX website there is a mention of encryption and user data protection, but unlike the services listed above, testing would have to be performed to confirm these statements.
From its manifesto:
"Our goal is to regain spaces on the Internet where we can discuss and work on two levels: on the one hand, the right and the need for free communication, privacy, anonymity and access to digital resources; On the other hand, social projects linked to reality and efforts.
Setting up a standalone server seems to us to be a good starting point to achieve our goals.
We believe that communication should be free - and gratis - and therefore universally accessible.
We try to accomplish all of this by offering internet services (through website hosting, email accounts, mailing lists, chat, instant messengers, anonymous email redirection, blogs and many other things) for individual or collective projects in agreement. with the same goals and sharing our ideals, using our best skills and knowledge to defend the privacy of users.
Staying out of the commercial attitude of paid services and web spaces, we are happy to welcome people uneasy about cultural and media censorship, with globalized imagery being prepared, packaged and sold every day."
The service opened in 2002, has servers in Norway, the Netherlands, and Iceland.
The email service has the following features:
SSL encryption by default.


You are not prompted for your tax code, document number, or first name and last name to activate your mailbox.


A/I mailboxes have no space limit, but the user is always encouraged to download their attachments so to do not overload the servers.


A/I mailbox service offers you a wide range of domains to choose from.


Mailbox can create up to five more addresses (such as nicknames for your same mailbox account).


Supports POP3 and email clients like Thunderbird and others.


The account is disabled if it has been inactive for more than 12 months.
The service is maintained by donations, which can be made from this page, and in order to create an A/I account you must comply with the policy collective.
Zoho Mail is a webmail service built with the needs of a modern business in mind. It provides features for users to communicate effectively while meeting the IT administrators' mailbox management and customization needs. In addition, Zoho Mail is integrated with more than 20 Zoho applications.
Zoho Mail's free plan supports up to 5 users in an organization, with 5GB of storage and 25MB allowed per attachment.
Zoho Mail is also available as an Email and Calendar app for Android and iOS.
Key Features:

Mail:
Customize push notifications according to sender and / or folder, so that you are only notified about emails that matter.


Archive, delete and move messages using easy-to-go actions.


Accessing Other External POP Email Acco Dunts, such as Gmail and Yahoo.


Save important emails to your phone and access them even when you are "off the network".
Calendar
You no longer need separate apps for your email and calendar. It is within the Email application.
Easily schedule appointments, view / edit your upcoming events and get attention.
Supports multiple calendars.
Contacts
Easily search and find emails from spec Dific contacts, even if they are buried under hundreds of other emails.


Filter emails and files according to contacts.


Make calls to your contacts from the app.
Archive
Search easily and find All attachments stored in a convenient list, that can be accessed even with the user offline.
The servers are located at the company's headquarters in Chennai, Tamil Nadul, India.
This Email service is a part of the services for the Vivaldi Browser community. The email server is located in Iceland.
Its most important features are:
Support for generating and using PGP keys to encrypt emails.


Really usable calendar.
Germany's complete and secure email system with many useful and practical functions: Antispam, unlimited Email folders, webmail, mobile app, Postoffice, fax and cloud storage.
Choose your email address from the following domain names: eclipso.de, eclipso.at, eclipso.ch, eclipso.eu, eclipso.es, eclipso.it, eclipso.be, eclipso.nl, eclipso.me, eclipso .mail. Depending on the rate you select, you can choose from 10 (free account eclipse Free mail) to 50 GB (Connect, Premium or Business).
Email aliases, attachments, address book, virtual hard disk drive, photo albums, WebDAV access, calendar, ActiveSync IMAP sync, S / MIME, email signatures, antivirus, antispam, email filter mail, smartphone interface, notes, bookmarks, other added features, for paid and free accounts.
The free service is with ads, the paid service is without ads. Paid accounts also have IMAP access and email forwarding.
Free Account Features:
10GB Storage for E-Mail & Drive


1 Eclipse E-Mail


2 Alternate Addresses


Possible POP3 Access (enables clients like Thunderbird)


Eclipso Office / Organizer


Photo Album Eclipso


Fax, SMS, Letter Send


Professional spam filter and virus filters


Eclipso application for Android & iOS


Customer Support within 48h

Mailfence is an encrypted email service that offers OpenPGP-based encryption and digital signatures. It was launched in November 2013 by ContactOffice Group, which has been operating an online collaboration suite for universities and other organizations since 1999.
Mailfence offers secure email capabilities with other functions such as Calendar, Contacts, Documents, and Collaboration.
Its features are:
The service uses an open source implementation of OpenPGP (RFC 4880). Private keys are generated in the client browser, encrypted (via AES256) with the user's password, and then stored on the server. The server never sees the user's password. The service also supports end-to-end encryption using passwords with the possibility of message expiration.
The service gives you a choice between "sign" or "sign and encrypt" an email message with or without attachments.
The service provides an integrated keyboard to manage PGP keys and does not require any third party additions / plugins. OpenPGP keypairs can be generated, imported or exported. Other users' Public Keys can be imported via a file or text or can be downloaded directly from public key servers.
OpenPGP Full Interoperability
Users can communicate with any OpenPGP-compliant service provider.
The Free account offers the following features:
500 MB emails


500 MB documents


1,000 scheduled events


1 group


Encryption - Two-factor Authentication


Support: email
Since its servers are located in Belgium, they are legally outside the US jurisdiction. Mailfence is therefore not subject to US gag orders and NSLs. Under Belgian law, all requests for national and international surveillance must be submitted to a Belgian court.
And here, we end another part in this series. Next month, I'll write about YouTube and alternatives to it.