As Told by YouCanToo

What is your name/username?
My Name is Mohammed El Hadidy, Username is DrHadidy
How old are you?
47.

Are you married, single?
Happily married, with 2 wonderful kids.

How about Kids, Grandkids (names and ages)?
Two kids. My oldest is 15, and her name is Amira. The young boy's name is Timur, and he is four.

Do you have pets, what is your favorite?
A girl boxer "Malina", and a boy cat "Vasili".
Are you retired, still working and if working, what do you do?
Originally I'm a Cosmetic Dentist. I also own an Advertising agency and a medical services company.

Where do you call home? What is it like? IE: weather, scenery
I live in Cairo, Egypt. It's a megalopolis full of people and cars and buildings and huge monuments, and of course "River Nile".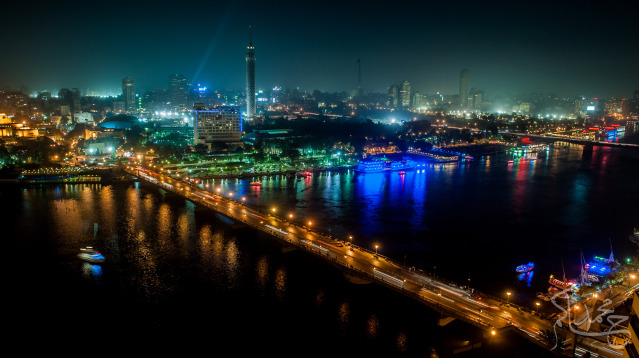 But the place I really call home is Alexandria where I was born. It's a wonderful city on the Mediterranean sea. It's a nice small but full of life city, with a wonderful sea and a lot of history.
Pyramids of Giza
Where did you go to school and what is your education level?
I graduated High School in Kuwait, and went to "Cairo University" to get my bachelor's degree in Oral and Dental Medicine. I then got loads of courses and certificates in Cosmetic dentistry, Oral Surgery and Dental Implants.

What kind of things you like doing? Hobbies, travel, fishing, camping?
Travelling, Scuba diving, Camping, Swimming, Outdoor Activities. I also like reading, watching movies, listening to music and opera.

Why and when did you start using Linux?
I got introduced to Linux in the year 2001. I downloaded my first copy of Suse on my IBM Thinkpad. It wasn't easy to install. The CDs and drivers at that time had a lot of issues. So, it was a dual boot install, and mostly I was just updating the install every now and then and was trying to understand more about the system. But I was fascinated by the idea of open source.

Then I had a very big virus problem at the end of 2006 which destroyed my Windows driven home PC and laptop, my clinic's PC and my Windows mobile phone.

I decided to shift to Linux and just get rid of Windows forever, especially when I was reading of all the improvements in the development of Linux and how easy it became by then.

I installed Suse as the only system on my machines. Then I had a problem with the sound card of my LG laptop.

I started looking around and trying many other distros, until I read about PCLinuxOS. I was amazed by the reviews, and especially how the installation comes out of the box, and how so many people spoke about how their driver problems disappeared when they used PCLinuxOS. I was shocked how Linux people are impressed by its stability.

I installed PCLinuxOS on my laptop, and my LG laptop started singing. I was really so impressed and happy with the new system, and really didn't need to go back to Windows since that day.

What specific equipment do currently use with PCLinuxOS?
My personal laptop, Home PC, personal office PC

Do you feel that your use of Linux influences the reactions you receive from your computer peers or family? If so, how?
They are always impressed by my description and stories. And many of my friends have converted to PCLinuxOS already.

What would you like to see happen within PCLinuxOS that would make it a better place. What are your feelings?
I can't think of anything really now. I'm completely satisfied with the system as is. The forum is so informative and the support is incredible. I just wish to have a PCLinuxOS version for mobiles and tablets so I could use it in all my devices.
PCLinuxOS Family Member Spotlight is an exclusive, monthly column by YouCanToo, featuring PCLinuxOS forum member. This column will allow "the rest of us" to get to know our forum family members better, and will give those featured an opportunity to share their PCLinuxOS story with the rest of the world.
If you would like to be featured in PCLinuxOS Family Member Spotlight, please send a private message to youcantoo, parnote or Meemaw in the PCLinuxOS forum expressing your interest.