by phorneker
At this time, I would normally create a Holiday Gift Guide. This year, the gift guide is part of the Mind Your Step series.
Before I get to the gift guide, I am required to tell you that I am an associate of Kohl's Department Stores and opinions here are those of my own, and not that of Kohl's or any of its subsidiaries. This disclaimer is required per their Social Media policy.
Gift Idea #1: HP Deskjet 3639
Regularly $79.99 at kohls.com, officedepot.com. (Also available at their local brick and mortar stores.)
This year, Hewlett-Packard brings us this all-in-one printer to the masses. It is available in all black as well as the blue and white design. The asking price for this Deskjet as $79.99, and depending on where and when you get it, you could have this model for as low as $29.99.
Obviously, the price is the selling point. Yes, Hewlett-Packard had its fiasco with the firmware updates, but this is an attempt to make a comeback.
The good:
This will work wirelessly with your tablet, smartphone or PCLinuxOS machine.


Takes HP 63 and 63XL cartridges (with the XL being the larger capacity for ink)


Top loader to allow for cardstock, photo paper, transparencies, and (of course) plain paper (both letter and legal)


USB cables can be used for wired connections to your PCLinuxOS machine.


PCLm for the printer control language. (PCLm is to Hewlett-Packard what ESC-P/R is to Epson)


Available in all black or blue and white (as shown here).
The not so good:
Membrane buttons can and will wear out over time.


The thin plastic used to hold printed output could break from the printer easily.


The overall construction of the unit looks as if something could crack if the printer were heavily used.


Ink costs (even for the regular 63 cartridges) exceed that of the printer itself if both cartridges were to be replaced at the same time. This could be remedied with generic equivalents (where available), provided the firmware allows for such cartridges to be used.
This would be a great printer to use for someone who does not do much printing, or has an occasional need to print.
Gift Idea #2: Not Your Ugly Sweater
$14.99 at H&ampM
Tired of those traditional ugly sweaters? Leave it to the folks at H&M to make even the ugliest of sweaters something you would be proud to wear. Enough said here. (You won't find this at your local Wal-Mart.)
Gift Idea #3: MHz Choice
MHz Networks is another public television network providing foreign language mysteries, comedies, and dramas as well as news from Deutsche Welle, France 24, and Al-Jazeera English to the US audience. If you are tired of the so-called entertainment provided by the major vendors in the US, this should be a refreshing change.
The network's Shop MHz is where you go to shop for DVDs of programs that have been aired on MHz, or are now airing on Mhz. As MHz Networks is a public network, you can contribute donations to the network.
In Chicago, contributions to WTTW cover MHz programming in addition to programming for PBS, World and Create networks. WYCC is the Chicago affiliate for MHz Networks, and as of 2009, is part of the WTTW family.
There is a mug available called "Don't Fear the Subtitles" available for purchase ($14.95).
Some of what is available on DVD are: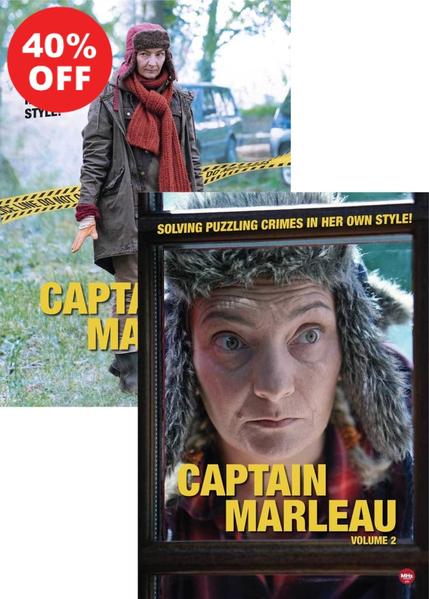 Played by Corinne Masiero, Captain Marleau is a French detective series in the style of Columbo (for those of you who remember the 1970's detective series), with a bit of subtle humor, a veneer, and a Range Rover instead of a beat up Cadillac for the vehicle.
The series can be purchased as individual DVDs for one season, or as a two pack combination (normally priced at $79.90, but as of this writing, currently on sale for $47.94).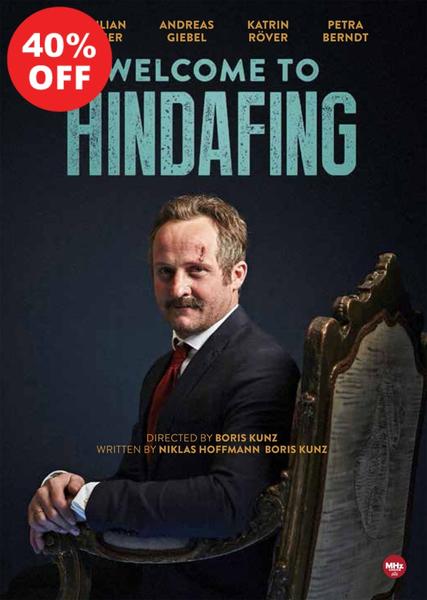 If you think political shenanigans happen only in small town USA, this series will change your mind. Hindafing is a German political satire about a small town in the Bavarian forest. The first episode focuses on attempts to get a highway exit from the Autobahn to the town itself, along with a shopping mall built on sales of organic food.
The western Chicago suburb of Bavaria was named for the region in Germany of the same name. In fact, the grocery store chain Aldi (originally called Albrecht Discount) has its US corporate headquarters in this suburb.
Yes, Agatha Christie's mysteries are available on this website, too, in French, with English subtitles.
Gift Idea #4: Miniature digital video camera
This next find is a digital video camera that was found in the Men's department instead of electronics as one would normally expect.
The Protocol Spy Cube HD is designed as a security camera similar to the Ring doorbell except that it records video onto SD memory cards (up to 32GB) rather than streaming through Wi-Fi, Bluetooth or 4G/5G networks. The video from this camera is in standard DVD resolution (720x480) and the USB connector on the camera is for charging of the internal battery only. The infrared LEDs around the lens provide illumination at night. As it is a security camera, the device can be mounted discreetly and records video only when there is movement detected by the camera.
Gift Idea #5: I'll Drink to That!
Available on rubylane.com is a vintage stein that I find interesting. Though this salt glaze and pewter stein was made in the early part of the 20th Century, the look is reminiscent of the Renaissance period. At the asking price of $159.00 USD for this, I do not recommend actually drinking anything from this unless the stein is thoroughly washed first.
What inspired the last gift idea was a Youtube video I absolutely loved:
Which translates to "The Pope in Drogenkloster". This is a routine from the ZDF network series Sketch History, which is a comical look at world history. The cast could be described as the German equivalent to Monty Python.
In this sketch, the ritual performed is nothing short of hilarious. Instead of sipping wine from a chalice as one would expect, the members would chug down a stein of beer, belch out loud, and make a gesture that resembles the opening of a stein.
This sketch was set in the time period just after the Reformation period (which established the Lutheran church). Pope Benedict XIV was visiting the church for its annual inspection.
The song performed at the end of this video is: Non mulier, ne fleveris!
Which can be considered sexist as this translates to: Not a woman, do not weep!
...so much for church reformation.