What is your name/username?
I'm Daniel, a.k.a. The Cat, 'cause I had seven lives, but now there are still some 3-4 left!

How old are you?
I'm 40, so I was lucky enough to learn typewriting, send letters to friends and call from a public phone!

Are you married, single?
I'm a very blessed man, married with a wonderful wife! Who, by the way, also loves PCLinuxOS!

How about Kids, Grandkids (names and ages)?
Not for the moment, but who knows the future?

Do you have pets, what is your favorite?
Not now, but we love dogs! Especially those big ones, like the Newfoundland or the Labrador Retriever.

Are you retired, still working and if working, what do you do?
I work in the legal & policy field.

Where do you call home? What is it like? IE: weather, scenery
Hmmm... I feel a little like wandering through this earth till I reach the Eternal Home! But meanwhile, our tent right now is pitched in Switzerland.
The city we're actually living in Switzerland
Where did you go to school and what is your education level?
In Brazil and Switzerland, which was very helpful. In Brazil, you develop your creativity, you need to improvise, as you lack all resources; in Switzerland, you learn to be more organized, methodical, punctual. I studied until the postgraduate level.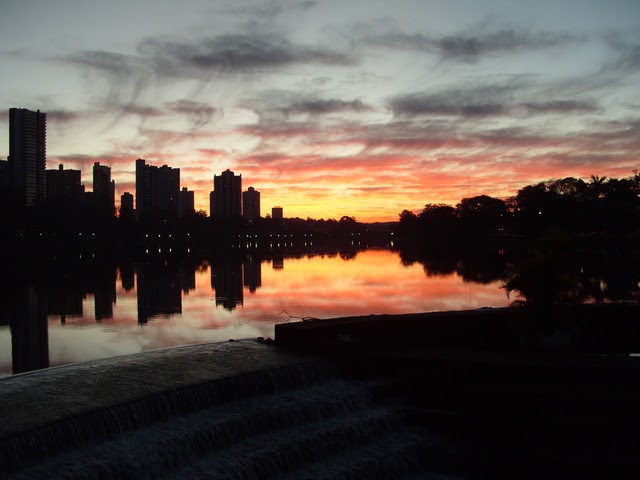 My hometown in Brazil
What kind of things do you like doing? hobbies, travel, fishing, camping?
Computers, for sure! But also traveling, reading and (good) music.

Why and when did you start using Linux?
Just one year after our family bought our first PC with Win95, it already started freezing, breaking. All the wonders from MS. Since then, I started looking for an alternative to that crap. I heard about Linux, but back in the 90's there were very few people, books and resources about it in Brazil. So, after a frustrating period with a Mac (which let me down when it simply stopped functioning), I found Linux in Switzerland. My first distro was Linux Mint, which was quite friendly to use, but that broke my computer after every biannual big update, and the users' forum was useless. So, after learning about the evil systemd, I read something about the Resistance, the Few Ones who kept the flame of tradition! And here am I with PCLinuxOS, since the glorious year of 2014!

What specific equipment do you currently use with PCLinuxOS?
Two notebooks, one is a Lenovo with Intel i5, the other one is an old (and brave) single core Toshiba Satellite!

Do you feel that your use of Linux influences the reactions you receive from your computer peers or family? If so, how?
People still believe that Linux is for engineers, geeks and the like, so some think you're some kind of hacker, or genius. When you show them the graphical desktop, with all looking "normal", with icons, and Firefox and all the like, they get amazed!

What would you like to see happen within PCLinuxOS that would make it a better place. What are your feelings?
What makes PCLinuxOS great is the people here! I've never seen such a really welcoming and friendly forum like PCLinuxOS! True! It's a blend of an easy to use, rolling release, systemd free, all best apps, great community distro! You don't find this elsewhere! Perhaps now, with the first Linux phones being released, it could be time to start thinking about a PCLinuxOS ARM release, but it's easier to say than to make it!

I can only say that I'm very grateful for being part of this great community led by Sheriff Tex and his men!
PCLinuxOS Family Member Spotlight is an exclusive, monthly column by YouCanToo, featuring PCLinuxOS forum members. This column will allow "the rest of us" to get to know our forum family members better, and will give those featured an opportunity to share their PCLinuxOS story with the rest of the world.
If you would like to be featured in PCLinuxOS Family Member Spotlight, please send a private message to youcantoo, parnote or Meemaw in the PCLinuxOS forum expressing your interest.