by Paul Arnote (parnote)
I'm going to try something a little different this month. To be perfectly honest, the monthly Short Topix column is very time consuming to write (as in DAYS, not hours), and sometimes (often) quite difficult to write. I collect "things" that I think might be of interest to a wide variety of PCLinuxOS users all month long, and that part isn't changing.
PCLinuxOS users have a wide variety of interests, and it's important to keep ourselves informed about what's going on beyond the borders of our beloved PCLinuxOS playground. Sometimes, it's even good to reach out beyond our normal interests and comfort zone. It's how we discover "new things" that we like. A "roundup" article, therefore, is still warranted (in my humble opinion). So, to mark the "change," we're going to change the name of Short Topix to ICYMI (in case you missed it). The entries will be shorter, with the same links you've become accustomed to in the Short Topix column, and you can follow the links to read more about the topics that interest you.
This will be more of a "roundup" type of article. Gone will be the subdivisions that have been a part of the former Short Topix column. Instead, I'll be presenting items in the order in which I "find" them. This should also lend itself to having an even greater range of topics. Instead of me wondering how I'm going to write up the assorted sections of the previous Short Topix article (which resulted in some items never being mentioned, for a myriad of reasons), there'll just be a short "blurb" about each item to give you the gist of what each "topic" is about.
Hopefully, this will make the column easier to write every month, plus give you -- the readers -- a wider variety of topics. Prior to this change, and since I'm being honest about it all, I was considering doing away with the Short Topix column. I just didn't have the time or resources to continue Short Topix in its current format. However, this change will/should allow us to maintain that monthly "happenings" column, hopefully without the strain that Short Topix placed upon me. So, let's try it "this" way for a while.
Now ... let's see what you might have missed ...
Your Gmail account will soon look a little bit different as the company finally rolls out its long-expected makeover to all users, according to an article on TechRadar.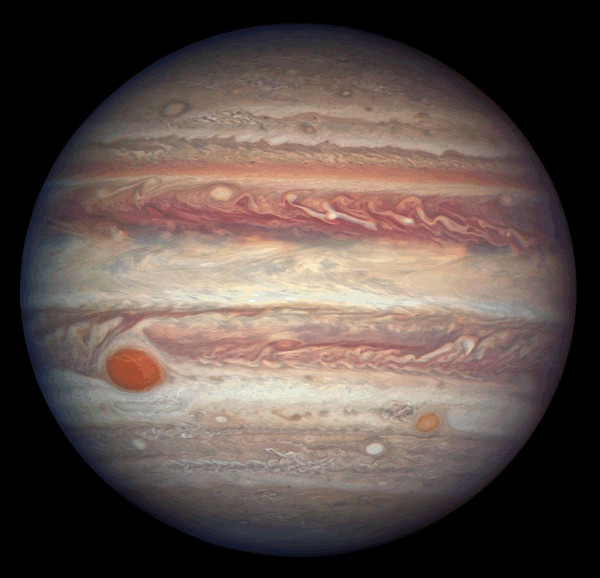 Astronomers have discovered 12 new moons around Jupiter, putting the total count at a record-breaking 92, according to an article on Yahoo! News. That's more than any other planet in our solar system. Saturn, the one-time leader, comes in a close second with 83 confirmed moons.
Royal Ransomware is the latest ransomware operation to add support for encrypting Linux devices to its most recent malware variants, specifically targeting VMware ESXi virtual machines, according to an article on BleepingComputer.
New research from Check Point Research exposes a crypter that stayed undetected for six years and is responsible for several major malware infections around the globe, according to an article on TechRepublic.
A new attack campaign launched by an unknown threat actor targets the U.S. with two malware families: MortalKombat ransomware and Laplas Clipper, according to an article on TechRepublic. The campaign is aimed at Windows users.
Helsinki-based security firm WithSecure has unearthed a kudzu-like network of fraudulent content aimed at getting people to invest in fake cryptocurrency investments, according to an article on TechRepublic.
Cybersecurity experts at Minerva recently made a stunning discovery of a new malware tagged Beep that has the features to evade detection and analysis by security software, according to an article on TechRepublic. The cybersecurity organization discovered Beep after samples were uploaded on VirusTotal.
Fears have been growing that the U.S. and the world could be hit by a recession this year, and with a slower economy comes the prospect of job cuts. If layoffs are in store, however, a new report from cybersecurity industry association (ISC)2 says that security professionals will be among the least affected, according to an article on TechRepublic.
Two newly discovered forms of frozen salt water could help scientists resolve a mystery concerning the Solar System's ice-encrusted moons, according to an article on ScienceAlert.
Freiburg researchers demonstrate that the transport of molecules along the cell's skeleton plays a crucial role in cancer metastasis according to an article on SciTechDaily.
For the first time, researchers at the University of California San Diego have created an atomic-level computer model of the H1N1 virus that reveals new vulnerabilities through glycoprotein "breathing" and "tilting" movements, according to an article on SciTechDaily. This work, published in ACS Central Science, suggests possible strategies for the design of future vaccines and antivirals against influenza.
Google Chrome [has] always had a big problem with memory usage. [Google] is finally addressing the issue in a new Chrome 110 update that promises to reduce RAM usage by up to 30% and make the browser more efficient, according to an article on digitaltrends. Check out this article from ZDNet for directions on how to ensure these settings are turned on for you in Chrome 110.
The plethora of hidden features buried within Android phones are part of what makes these devices some of the best phones around. From simple hacks to help save you time, through to powerful developer tools, there are plenty of ways to get your Android phone to give you more, according to an article from Tom's Guide.
Heinz has launched a search for Elvis Francois, a man who survived on nothing but ketchup and spices while he was drifting at sea for 24 days, according to an article on The Independent.
Mars rovers tasked with hunting for traces of biology could roll over microscopic life forms without smelling a thing, simply because their instruments aren't up to the task. A new study carried out in Earth's oldest desert shows how current technology can't always spot the signatures of life on our own planet's surface. Let alone on Mars's, according to an article on Science Alert.
The networking subsystem feature updates for the Linux 6.3 kernel were submitted that feature not only some prominent networking driver enhancements and new wired/wireless hardware support but also core networking improvements like BIG TCP for IPv4, according to an article on Phoronix.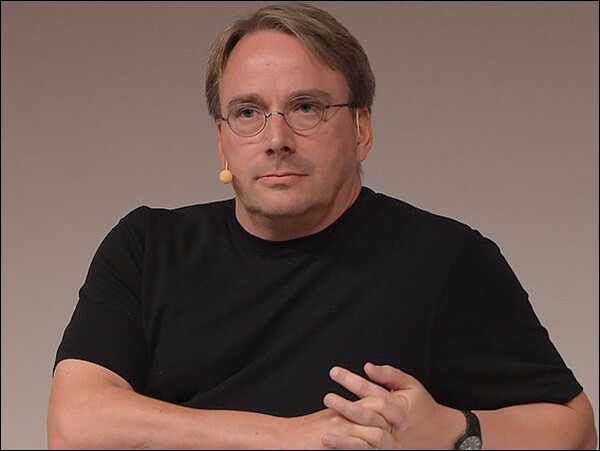 Linus Torvalds reacts to poorly-executed pull requests for Linux 6.3, according to an article on It's FOSS.
Meanwhile, Linus Torvalds, the creator of Linux, released the latest milestone with the Linux 6.2 kernel, according to an article on SDX Central. A big part of the new Linux kernel is a long list of networking-related updates that will serve as a foundation for the next generation of networking and telco equipment.
Researchers publishing in Age and Ageing have found that, rather than being protective, an increase in dietary protein is associated with an increased chance of sarcopenia, according to an article on lifespan.io.
An ongoing malware campaign targets YouTube and Facebook users, infecting their computers with a new information stealer that will hijack their social media accounts and use their devices to mine for cryptocurrency, according to an article on BleepingComputer.
People who regularly use laxatives, a common treatment for constipation, may have more than a 50% increased risk of developing dementia than people who do not use laxatives, according to a study published in the February 22, 2023, online issue of Neurology®, the medical journal of the American Academy of Neurology, according to an article on the Science Blog website.
By 2025, nearly half of cybersecurity leaders will change jobs, 25% for different roles entirely due to multiple work-related stressors, according to Gartner, Inc. in a press release on the Gartner website.
Research into the disease [Alzheimer's] has focused on plaques in the brain. But some scientists think viruses and bacteria play a role -- and their work is gaining ground, according to an article on The Guardian.
For the first time, research conducted by Associate Professor Duc Dong, Ph.D. has revealed that the detrimental effects of Alagille syndrome, a genetic disorder that has no cure, can be reversed using a single drug, according to an article on SciTechDaily.