by Paul Arnote (parnote)

Image by Gerd Altmann from Pixabay
Toyota is telling the world it has made a technological breakthrough that will allow it to cut the weight, size, and cost of batteries in half, according to an article on CleanTechnica. The new solid-state battery is reported to have a range of 745 miles (1,200 Km), half the size and weight of current LiON batteries, and be fully charged in 10 minutes. Forgive us if we don't hold our collective breath. Other new battery technology hasn't lived up to the hype, for multiple reasons.
Google updated its privacy policy, explicitly saying the company reserves the right to scrape just about everything you post online to build its AI tools, according to an article on Gizmodo. If Google can read your words, assume they belong to the company now, and expect that they're nesting somewhere in the bowels of a chatbot. "Google uses information to improve our services and to develop new products, features and technologies that benefit our users and the public," the new Google policy says. "For example, we use publicly available information to help train Google's AI models and build products and features like Google Translate, Bard, and Cloud AI capabilities." It sounds like Google's new motto should be "Be All The Evil," which is about as far as you can get from "Do No Evil." Never mind that the words "Google" and "privacy" should NEVER appear in the same sentence.
Jeff Geerling, author and software developer, has open sourced his Linux book, "Ansible for DevOps." It is available for FREE, by visiting the Leanpub website. You only need to enter your email address … so feel free to use a burner email address, if that's your wish. Also, check out the latest "shenanigans" from Red Hat that he reveals in his video on his LinkedIn post.
Image by Peter Lomas from Pixabay
Have you ever wondered if there is a BSL-4 or BSL-3+ (biosafety level) lab in YOUR own backyard? Given the recent pandemic we all went through, there's cause for concern. Well, in 2022, the Bulletin partnered with GlobalBiolabs, an initiative to provide details of high containment labs around the world and their policies and practices to ensure safe, secure and responsible pathogen research. The Bulletin collaborated with researchers from King's College London and George Mason University to re-launch their map of biosafety level 4 (BSL-4) and BSL-3+ labs around the world. For countries with BSL-4 labs, the map now includes scores that assess a country's approach to biorisk management and the country's national governance and stability. The map now presents the most recent research findings and will serve as a tool for developing policy recommendations to strengthen biorisk management in BSL-4 labs.
Research shows that disrupting the body's circadian rhythm raises cancer risk, and resetting it may bring that risk down, according to an article from Scientific American. For some time now epidemiological studies of night-shift workers have linked disruptions in circadian rhythms to cancer and other diseases. Much of the evidence concerned breast cancer and to a lesser extent prostate cancer. Duration of shift work made a difference — nurses who worked night shifts for up to 30 years were at moderately increased risk for breast cancer compared with those who did shorter stints, and those who worked such shifts for more than 30 years had the highest risk. Now there is even more evidence involving other types of malignancies, including liver, lung and colorectal cancers, from a spate of new studies.
Cisco Talos has observed threat actors taking advantage of a Windows policy loophole that allows the signing and loading of cross-signed kernel mode drivers with signature timestamp prior to July 29, 2015, according to a security notice posted to their blog. Threat actors are leveraging multiple open-source tools that alter the signing date of kernel mode drivers to load malicious and unverified drivers signed with expired certificates. They have observed over a dozen code signing certificates with keys and passwords contained in a PFX file hosted on GitHub used in conjunction with these open source tools. The majority of drivers identified contained a language code in their metadata that have the Simplified Chinese language code, suggesting the actors using these tools are frequently used by native Chinese speakers. Cisco Talos has further identified an instance of one of these open-source tools being used to re-sign cracked drivers to bypass digital rights management (DRM), and have released a second blog post alongside this one demonstrating real-world abuse of this loophole by an undocumented malicious driver named RedDriver.
Sooo … maybe you're tired of Twitter and want to find another platform to replace it. You MIGHT be tempted to try Threads, Meta's newly-launched competitor to Twitter. But, before you do, keep in mind that Threads has the same "privacy" policy as all of the other Meta offerings, such as Facebook, WhatsApp, Instagram, etc. If you're even a little worried or concerned about how much of your data is "vacuumed up" by these social media platforms (including Twitter), an article at ArsTechnica breaks it all down for you.
Hackers linked to China breached email accounts at more than two dozen organizations including some U.S. government agencies, officials and Microsoft researchers said, part of a suspected cyber-espionage campaign to access data in sensitive computer networks, according to an article in the Wall Street Journal. The new penetration has prompted alarm among some officials and security researchers and is being viewed as part of an espionage campaign that potentially compromised valuable information belonging to the U.S. government, according to people familiar with the matter.
On July 10, Oracle's Edward Screven, chief corporate architect, and Wim Coekaerts, head of Oracle Linux development, declared: "IBM's actions are not in your best interest. By killing CentOS as a RHEL alternative and attacking AlmaLinux and Rocky Linux, IBM is eliminating one way your customers save money and make a larger share of their wallet available to you," according to an article on ZDNet. In fact, Oracle now presents itself as an open-source Linux champion: "Oracle has always made Oracle Linux binaries and source freely available to all. We do not have subscription agreements that interfere with a subscriber's rights to redistribute Oracle Linux. On the other hand, IBM subscription agreements specify that you're in breach if you use those subscription services to exercise your GPLv2 rights."
IEEE 802.11bb, an amendment to the Wi-Fi specification that supports wireless networking using visible and infrared light instead of the radio spectrum, was approved last month by the electrical engineering body, according to an article on The Register. The IEEE 802.11bb Light Communication Global standard, referred to as LiFi, describes the necessary changes to physical layers (PHY) and the medium access control layer (MAC) to allow 802.11 wireless networking via light source modulation that, mercifully, people can't see. The LiFi spec calls for bidirectional transmission in the 800nm to 1,000nm band of the electromagnetic spectrum, with a minimum throughput of 10 Mb/s and a maximum of 9.6 Gb/s at the MAC data service access point. As a point of comparison, Wi-Fi operates over wavelengths of 120mm (2.4 GHz) and 60mm (5 GHz), with transmission speeds that depend on the version. Wi-Fi 6 (like LiFi) tops out at 9.6 Gb/s.
The European Union is set to introduce new regulations requiring every smartphone to offer easily replaceable batteries, in direct contravention to current smartphone design practices, according to an article on MakeUseOf. The European Council has agreed to implement the regulation by 2027, which will have significant implications for major smartphone manufacturers like Apple, Google, and Samsung.
The "mystery" of why ancient Roman concrete has lasted so long may have been uncovered, according to an article on Science Alert. An international team of researchers led by the Massachusetts Institute of Technology (MIT) found that not only are the materials slightly different from what we may have thought, but the techniques used to mix them were also different.
Harvard researchers claim to have discovered a chemical cocktail that they say can reverse aging — a finding that may result in a "Fountain of Youth" pill, according to an article from the New York Post. They are preparing for human clinical trials of the therapy, and acknowledged that other researchers are also in the race "to show chemicals can rejuvenate cells like gene therapy can."
Posting a photo of your boarding pass for your upcoming trip on social media may seem harmless, but while you're enjoying your vacation, scammers might be using a few pieces of data from your ticket to wreak havoc on your life, according to an article on Lifehacker. As security experts interviewed by Travel + Leisure point out, a single code on your boarding pass opens the door to a wealth of sensitive information that you don't want other people to see.
Did you get COVID but never feel/felt sick? New study hints at why, according to an article from the LA Times. As the coronavirus emerged, so did a mystery: Why did some who got infected never develop symptoms? One likely explanation is that it may be a person's lucky genes. A new study published Wednesday in the scientific journal Nature suggests people with a specific version of a gene were far more likely to experience an asymptomatic infection than those without.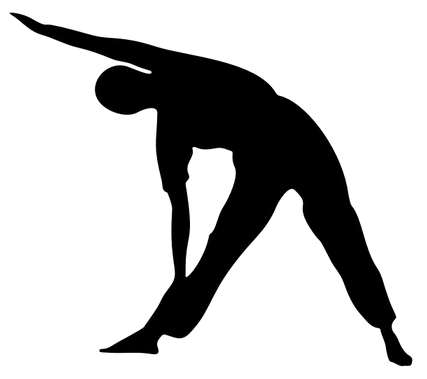 There's a way to get healthier without even going to a gym. It's called NEAT, according to an article from NPR (National Public Radio). This is essentially all the calories that a person burns through their daily activity excluding purposeful physical exercise. Think of the low-effort movements that you string together over the course of your day – things like household chores, strolling through the grocery aisle, climbing the stairs, bobbing your leg up and down at your desk, or cooking dinner.
According to an article on TechRepublic, some of the largest generative AI companies operating in the U.S. plan to watermark their content, a fact sheet from the White House revealed on Friday, July 21. Amazon, Anthropic, Google, Inflection, Meta, Microsoft and OpenAI agreed to eight voluntary commitments around the use and oversight of generative AI, including watermarking. This follows a March statement about the White House's concerns about the misuse of AI. Also, the agreement comes at a time when regulators are nailing down procedures for managing the effect generative artificial intelligence has had on technology and the ways people interact with it since ChatGPT put AI content in the public eye in November 2022. Of course, this whole charade is predicated on hoping the threat actors also "follow the law" (which they don't).