by Paul Arnote (parnote)
Source: CDC
An investigational vaccine that contains the nucleoprotein of the influenza A virus appeared promising as a universal flu shot that could protect against multiple strains, regardless of annual mutations, a phase IIa dose-finding study showed, according to an article on MedPage Today.
Social media has an often undesirable side effect in the online world, with people increasingly losing their jobs or being canceled for social media posts (I personally know some people who have experienced this fallout). Well now, Elon Musk, owner of X, the platform formerly known as Twitter, has made a broad promise: that his company will fund the lawsuits of anyone who faces unfair treatment at work due to their activity on his platform, according to an article on Breitbart. Over the past ten years, it has become a common fear: that your activity on social media — a post, retweet, or even just a "like" can become weaponized by a mob, the media, or professional activists to torpedo your career. Now, Elon Musk is promising to fight back.
Universal Music Group, Sony Music Entertainment and other record labels sued the nonprofit Internet Archive for copyright infringement over its streaming collection of digitized music from vintage records, according to an article from Reuters. The labels' lawsuit (PDF) filed in a federal court in Manhattan said the Archive's "Great 78 Project" (we covered this collection in the February 2023 issue of The PCLinuxOS Magazine) functions as an "illegal record store" for songs by musicians including Frank Sinatra, Ella Fitzgerald, Miles Davis and Billie Holiday. They named 2,749 sound-recording copyrights that the Archive allegedly infringed. The labels said their damages in the case could be as high as $412 million.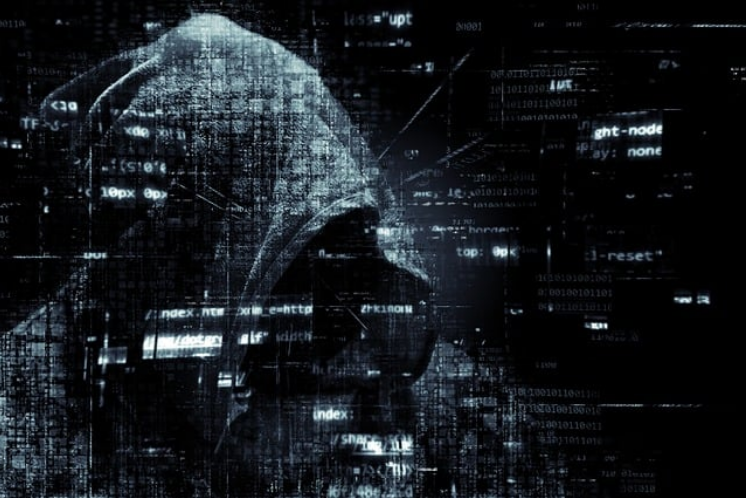 Image by Pete Linforth from Pixabay
Google researcher Daniel Moghimi discovered a new vulnerability affecting millions of Intel chip models, according to an article from TechRepublic. The vulnerability, dubbed Downfall by Moghimi, enables an attacker to steal sensitive data from victims if exploited successfully. Mitigation is provided by Intel for affected hardware, which includes computing devices based on Intel Core processors from the 6th Skylake to the 11th Tiger Lake generation.
PCLinuxOS forum member jzakiya just published his first article in the Journal of Current Trends in Computer Science Research (JCTCSR). His article (PDF), Twin Primes Segmented Sieve of Zakiys (SSoZ) Explained, was completed with his PCLinuxOS installation. According to jzakiya, "it's actually an easy paper to read (written on purpose for that). It requires no knowledge of calculus, or higher order math, in order to understand it. All you need to have is an understanding of English, basic logical thinking, and a curiosity to learn something new!"
Could the dreaded and feared "AI Run Amok" string of events have actually commenced? Microsoft has taken down a series of travel articles that were created using a combination of AI-assisted "algorithmic techniques" and human review, following criticism for their bizarre and offensive content, according to an article on Breitbart. Another article on Business Insider found that the AI-generated content also included a visit to the Ottawa (Canada) food bank, and it best be visited on an "empty stomach." Yet another article on where to find an "old fashioned hamburger" included a recommendation to visit McDonalds in Montreal (NOT an "old fashioned hamburger," for what it's worth). The AI-generated articles have since been taken offline.
Source: NASA
How many people does it take to start a colony on Mars? Scientists estimate just two dozen pleasant people could be the minimum number of astronauts it could take to build an otherworldly residence, according to an article on Gizmodo. "Neurotic" individuals need not apply (and, as Scooby Doo says, "rotsa ruck" sorting THAT out!).
The Atari 2600 — the console that shook the world in the late 70s and early 80s — is back, according to an article on Forbes. Atari, in partnership with PLAION, has today unveiled a "modern-day, faithful recreation" of the console that both dominated the North American market and led to the video game crash of 1983. The remake, which takes its visual inspiration from the four-switch CX2600-A model from 1980, will launch worldwide on November 17 and is now available to pre-order for $129.99 (€119.99/£99.99). Purists are thoroughly catered to, thanks to the inclusion of the Atari 2600+'s CX40+, "recreated with the same size and layout as the original 2600 Joystick Controller for that added touch of nostalgia." To further push the spirit of the original Atari 2600, it's also backward compatible with both 2600 and 7800 games.
ElevenLabs new Multilingual v2 model promises it can produce "emotionally rich" audio in a total of 30 languages, according to an article on Gizmodo. The company offers two AI voice tools. One is a text-to-speech model, and the other is the "VoiceLab" that lets paying users clone a voice by inputting fragments of theirs (or others) speech into the model to create a kind of voice cone. With the v2 model, users can get these generated voices to start speaking in Greek, Malay, or Turkish. The ElevenLabs platform has seen its share of controversy after it launched last year. The company's initial beta platform saw 4Chan users abusing its systems to impersonate celebrities, forcing them to say racist, misogynistic, and transphobic scripts. It was also used by AI evangelists to attack voice actors who complained about the widespread use of voice cloning tech. Since then, ElevenLabs claims its integrated new measures to ensure users can only clone their own voice. Users need to verify their speech with a text captcha prompt which is then compared to the original voice sample.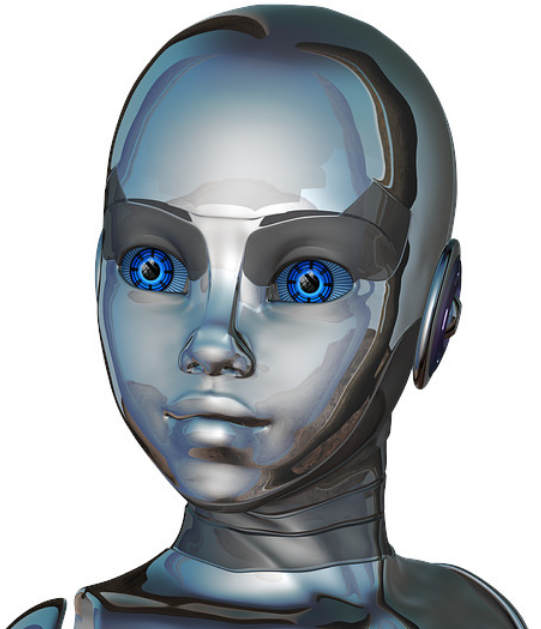 Image by DrSJS from Pixabay
Do you feel that AI, spam and hacking are ruining the Internet as we know it? You're not alone. An article on Business Insider explores that very premise ... and is in complete agreement with you.
After over a decade of research and experimentation, scientists have finally managed to reconstruct a piece of music from brain waves recorded while someone was listening to Pink Floyd's "Another Brick in the Wall Pt. 1," and the recording of the brain wave extraction is absolutely horrifying, according to an article from BGR. The researchers detailed their findings in the journal PLOS. According to a press release on the subject, the researchers used AI to help reconstruct the brain waves and turn them into the audio recording that you can find in the video we've embedded below. The sound itself is a little terrifying, to say the least, though it does help scientists better understand how our brain processes these noises.
A recent Reddit thread that has gone viral chronicling an HOA that has banned e-bikes and all electric vehicles. The person who wrote the original post explained that they were using an e-board (electric skateboard) when they were approached by the HOA vice president, according to an article on Bicycling. Soon after the board met and decided to ban "Electric Bikes, Electric Scooters, or any other comparable battery-powered devices" citing the "potential hazards" of the vehicles. The letter to the residents from the HOA said that electric vehicles such as e-bikes could not be anywhere on the property, and made reference to several other residential properties implementing similar bans. The letter made clear that the ban was to go into effect immediately.
Image by OpenClipart-Vectors from Pixabay
Scientists at Stanford University have designed a new paint that could help reduce our growing reliance on air conditioners and heaters, according to an article on Science Alert. It comes in an array of colors, and if used properly, it could seriously slash electricity bills and emissions.
30 years after it was developed, Windows 11 will (later this year) FINALLY get native support for RAR, 7Z, and TAR file compression, according to an article on NeoWin. The "native support" has limitations, and appears by early reports to be quite slow. For example, Win11's native support will not handle password encrypted RAR files. It looks like there will still be plenty of need for the "other" archive compressor/decompressor programs that have been prevalent for managing archive files under Windows.
GTA6 hacker Arion Kurtaj (16 years old) used an Amazon Fire Stick to break into the Rockstar Games database, according to an article on GameRant. Even more unbelievable is that the attack itself was carried out in a hotel room in England, where the City of London police were holding him after hacking into Nvidia. While being detained, Kurtaj was unable to go online using any traditional means, so he used the Amazon Fire Stick that was connected to the TV in the hotel room for online access. He then got his hands on a keyboard, mouse, and a smartphone to pull off one of the most damaging leaks in video game history. An article on the BBC website further details his hacking exploits.
Image by Gerd Altmann from Pixabay
If you're even a little worried about the amount of your personal data harvested on mobile platforms, you need to read this article from The Daily Mail. From where you go to what you say to Siri and Google Assistant, most smartphone apps collect your data continuously. Companies then sell this data to advertising companies, hence why it can sometimes feel like you are recommended ads about products you mentioned in passing once. Data privacy advocate Gaël Duval said that, thankfully, it's possible to change settings so this doesn't happen. Of course, it doesn't hurt to restart your mobile device daily, as well, which can also help bolster security for your personal data.
We previously reported on how Gen Z'ers and Millennials are ditching smartphones in favor of the ubiquitous flip phones, often characterized as "dumb phones." Well, it appears that this may not be a "passing fad," according to an article from ZDNet. It certainly helps minimize screen time and the constant stream of social media notifications. If you're considering joining the "devolution" back to "dumb phones," you might want to check out this article from BoingBoing. Be forewarned, however, that if you choose this route, you may suffer like the people profiled in this article on The Guardian about people excluded or penalized for NOT being a part of the "digital revolution."
In Surrey County England, there are 110 homes enrolled in a prototype endeavor by startup Heata to use the "waste" heat generated by computer servers to provide hot water for homes in Godalming, England. According to the article on MIT Technology Review, a server is placed in the homes of enrolled participants, and the "waste" heat from those servers is used to provide hot water to those homes.