E17: Settings Panel, Part 2
by Meemaw
We continue our exploration of the E17 Settings Panel. The next four sections are Menus, Language, Files and Input.
The fifth section is Menus.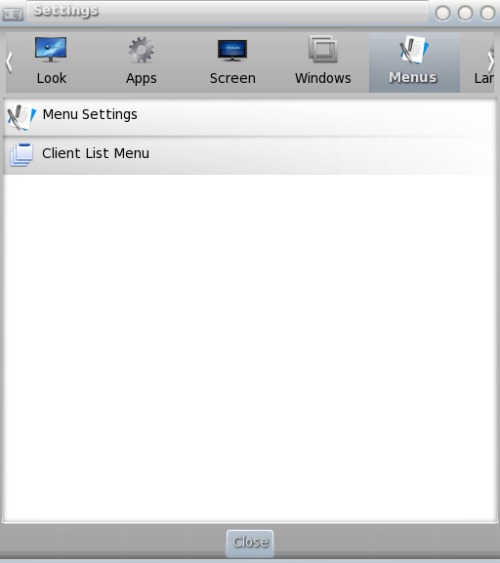 Menu Settings

Which and how menu items are shown in the menu.

Client List Menu

Controls the grouping of current open windows.
The next section is Language.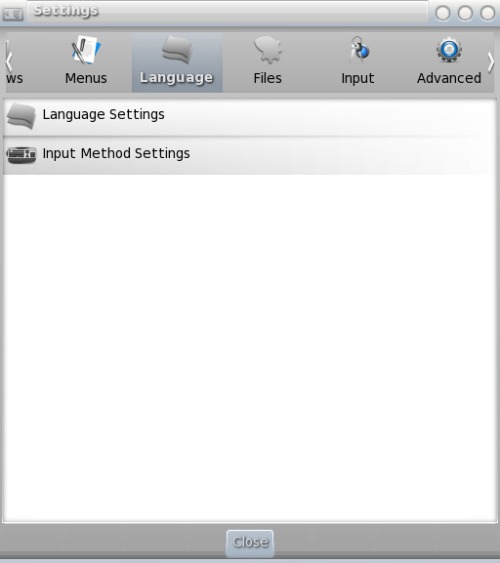 Language Settings

If you are not a native English speaker, you will find this option helpful to change the language of Enlightenment to your preferred one.

Input Method Settings

Select the input method. The default is for Smart Common Input Method, of SCIM.
The next section is Files.
File Manager

Sets defaults to be used by e17's file manager.

File Icons

Select file associations for different types of files, and the icon to display.

Places

Select default folders to show in left pane of file manager.
The next section is Input.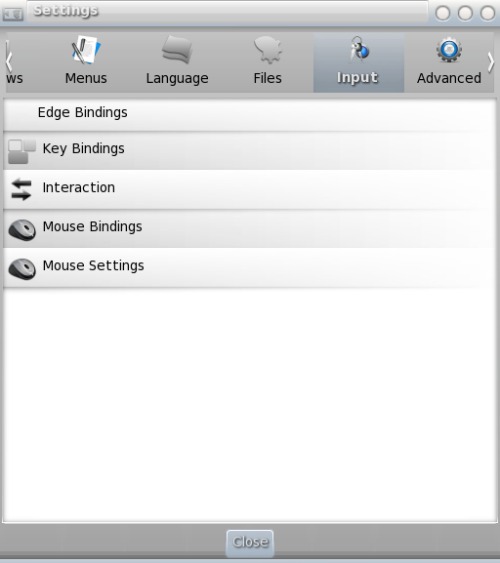 Key Bindings

You can configure 'hot keys' for certain commands.

Edge Bindings

Here you can configure what will happen when the mouse goes to or clicks on an edge of the screen.

Interaction

Enable/disable thumbscroll.

Mouse Bindings

Using multiple mouse buttons at the same time can also do something special. This is the place where you can configure this.

Mouse Settings

This configures your mouse for left or right hand and gives settings for acceleration and threshold.
Next month we'll finish out the items in this window.