by Texstar
NitroShare is a network file-sharing application that makes sending a file to another machine on the local network as easy as dragging-and-dropping.
I have a laptop computer and a desktop computer, and wanted a hassle free way to share files between them. This is how I did it.
I installed NitroShare from the Synaptic Software Manager in PCLinuxOS to both the laptop computer and the desktop computer.
I started NitroShare on the laptop computer, and then started NitroShare on the desktop computer, so both programs were running at the same time.
I selected "Help Me Setup NitroShare."
I named the desktop computer "desktop," and I named the laptop computer "laptop." You can name them whatever you want.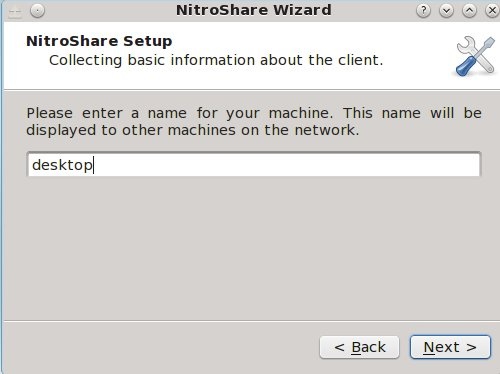 Clicking on "Next" on both the desktop and laptop computers allows NitroShare to locate the computers on the network.
You can select how often you receive notifications. I left this "as is" and clicked next on both computers.
Almost done! I clicked on "Finish."
On my desktop computer, a box appeared called "Select Machine." I right clicked on it, selected the laptop, and clicked OK. I did the same thing on my laptop computer, and selected "desktop."
A second box appeared on my desktop computer called laptop. The same happened on my laptop computer, but it was called desktop.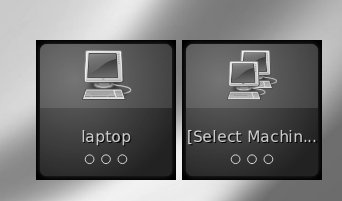 Now, if I want to copy a file from my desktop computer to my laptop computer, I simply open a file manager (such as Dolphin), then drag and drop the file on the laptop box!
If I'm on my laptop and want to copy a file to my desktop, I do the same thing but drag and drop it on the gray box labeled desktop.
Finally, there are additional options available by right clicking on the NitroShare icon on the panel and selecting "Settings." I selected the options to "Load at startup," and under the security tab, to "Automatically accept all files." You can also specify a folder that will be used to save the files into if you don't want to use the default Desktop folder.
If you want to share files between your Linux computer and your Windows computer you will have to download and install NitroShare for Windows from the following location: https://launchpad.net/nitroshare.