by loudog
I am well aware of the early days when the frustration of trying to get Netflix to work on PCLinuxOS was not easy. Believe me. Actually, it was a real pain in the butt, to be honest. I personally just resorted to using my Android device or PS3, as I could never get it to work quite right on a consistent basis in Linux. It appears that those days may be over, with many reports of Netflix being used quite satisfactorily on PCLinuxOS recently in the forum. I will be using an example from the "Tips & Tricks" section on the forum for this writeup and all credit goes to our beloved (mostly anyway) forum members.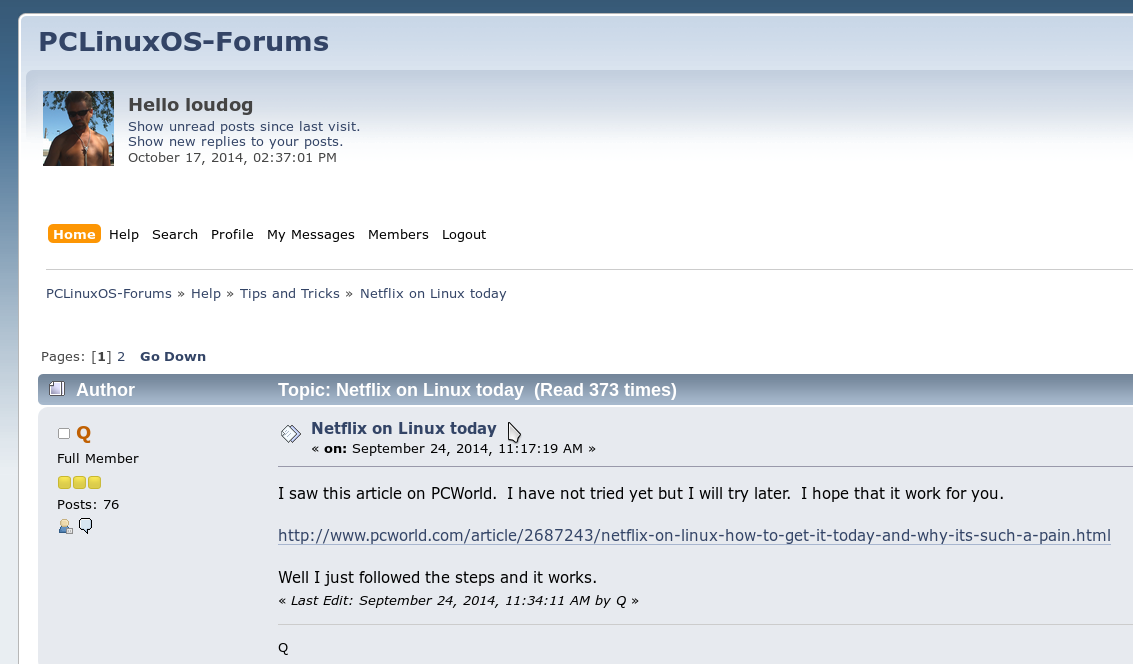 I have not tried this yet, so all you readers get to witness everything that transpires basically in real time. Reading through all the reply posts, I see a particular tip that suggests to make a graphical shortcut on the desktop. Hey, that is exactly what I would like, a little icon that I just click on and Netflix starts. Wooohooo! So let's roll up the sleeves and give er' an ol' PCLos try, ay'? Whaddaya' say, friends? It appears from reading the post that the first thing we need to do is install the NSS library from Synaptic. Easy enough, click the Synaptic icon aannnnd... What the heck??? Arrggg, just my luck, Synaptic won't open from the launch icon. The update notifier icon doesn't seem to be working either. Pesky updates and new kernels anyway ... delays, delays. Oh well, these things happen from time to time. I will have to check into the cause later. For now, I will just launch it from the shell (I hope).

Yep, that seems to work every time. I will scroll down to the nss heading, and we see that it is already installed. Cool beans.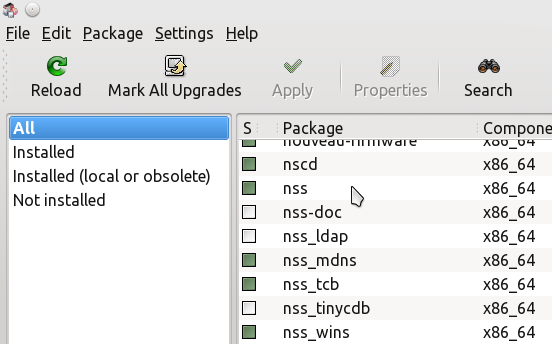 We are now instructed to install the latest Google Chrome browser package. I have this installed already so no need to go back into Synaptic for me. If you do not have it installed, do so now. The next step is to create an application launcher icon on the desktop. Easy enough (I hope I'm not going to regret saying that). I will right click on the desktop and select: Create New > Link to Application.

This will bring up the application link configuration window. Select the application tab. Add the name and a note. The post reply says to type the command "google-chrome --no-default-browser-check --user-data-dir=/$HOME/.config/netflix --app=http://netflix.com/" into the "Properties" box, but I do not see a "Properties" option in the window.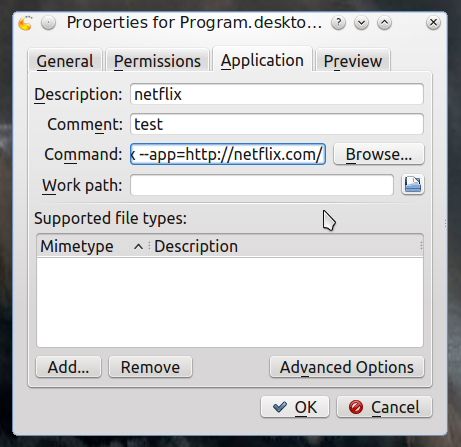 I can be kind of lazy sometimes when it comes to typing in commands, and this happens to be one of those times. I will just copy the command from the forum post and paste it into the box that says "command" and hope it works. Yep, I fly by the seat of my pants much of the time. It makes life all that more exciting (all PCLinuxOS users do to a point). OK, now that we have those items done we will click on the "OK" button. I now have a rather plain looking icon on the desktop that says "link to application" and if I hover my cursor over it informs me that this is "test".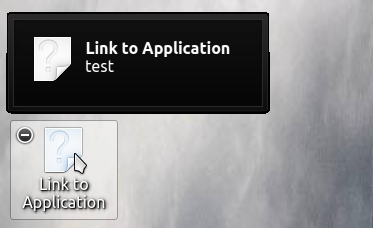 I would personally prefer an icon that denotes TV watching, so I will change this to something more fitting. To do this, we will need to go to the icon on the desktop launcher (the question mark icon), right click it and select properties. This will bring up the application launcher window again. Clicking on the icon in the window will now bring up the icon selection window. Note: You can change most all icons on your computer in this manner. I will expand the window to get a fuller view of all the available icons to choose from and also check the different types before deciding on one. I personally do not require a Netflix icon. Just a simple TV will be enough for me to remember what it is. I like this little happy face TV, so I will click on it. (After all, it does say "Pick me").
I now have my selected icon on the desktop, and it looks great. Now that we have all the configurations from the post implemented, it is time to see if our little project worked and if it does??? I will be watching the last season of Walking Dead with my wife on the 42" 120hz 1080p display I purchased for my computer for this very reason. Ready??? Set??? Click!!!
Yesss, my friends, it works. After signing in, we enjoyed the one service that used to be such a pain to get to work on our beloved distro (or most any other Linux distro for that matter). Yes, PCLinuxOS continues to shine brightly, and all those points of light that are our fellow users, supporters, developers, maintainers, tippers and posters come together as one brilliant beacon in the darkness we know as proprietary software. I'm Lovin' Linux.