Macaroni and Cheese Ham Pie

Ingredients:
3 cups shredded Cheddar cheese (12 oz)
1 cup cubed cooked ham
1 cup uncooked elbow macaroni (3 1/2 oz)
2 1/4 cups milk
2 eggs
1/2 cup Original Bisquick® mix
1/4 teaspoon salt
Chopped fresh parsley, if desired

Create you own Bisquick mix here.


Cooking Instructions:
1. Heat oven to 400 degrees F. Spray 10-inch or 9 1/2-inch glass deep-dish pie plate with cooking spray.
2. In large bowl, mix 2 cups of the cheese, the ham and uncooked macaroni. Spread in pie plate.
3. In blender, place milk and eggs. Cover; blend on medium speed until smooth. Add Bisquick mix and salt; blend until smooth. Pour over mixture in pie plate.
4. Bake 35 to 40 minutes or until knife inserted in center comes out clean. Sprinkle with remaining cheese. Bake 1 to 2 minutes longer or until cheese is melted. Sprinkle with parsley. Let stand 10 minutes before serving.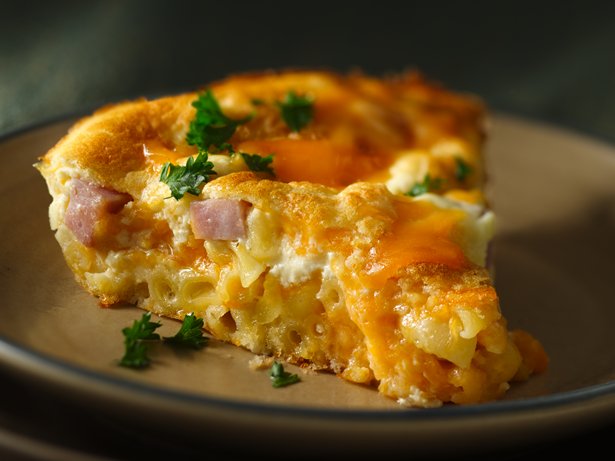 ---
Copyright (c) 2013, The PCLinuxOS Magazine. All Rights Reserved.

---