by daiashi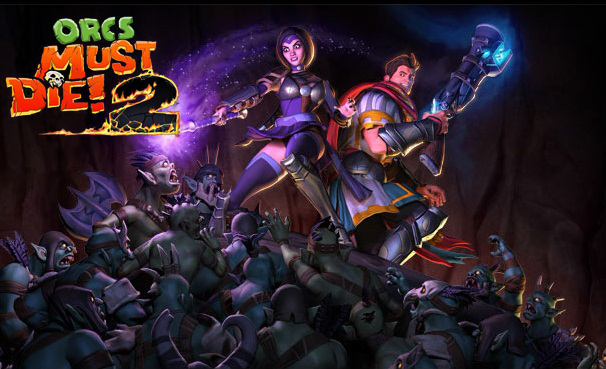 About The Game
Orcs Must Die! 2 thrusts players and their friends back into battle against a terrifying mob of orcs and other monsters. With a redesigned spellbook, players will have a broader range of options to build a deadly arsenal of defenses. Investing hard-earned skulls in an enormous new upgrade system will allow players to cater to their favorite methods of burning, grinding, tossing, or dismembering orcs.
Orcs Must Die! 2 begins days after the ending of the original game. With the rifts closed and the magical Order dead, the War Mage finds himself suddenly thrust into a new battle against the mindless orc mob. He has a powerful, if questionable, new companion in the Sorceress, an ex-War Mage responsible for the destruction of the Order.
Orcs Must Die! 2 Key Features:
Co-Op! - Play as the War Mage, the headstrong hero who charges into danger, or play as the more strategic Sorceress who keeps the mob at bay with mind-control and magic.


Story-based Campaign -- Pick up where the original game left off with a brand new story-based campaign that you can play in Single-Player or Co-Op!


Endless Mode - Play alone or join a friend to put your skills to the test against endless waves of increasingly difficult enemies.


Classic Mode - Steam players who own the original Orcs Must Die! will automatically unlock co-op versions of 10 fan-favorite levels from the original game featuring new enemies!


Over 20 Deadly Enemies - Face an army of vile new creatures like Earth Elementals, Trolls, and Bile Bats. And they've brought all of your favorite trap-fodder from the original Orcs Must Die! along with them!


More than 50 Traps, Weapons, and Guardians -- Choose from an enormous armory of new and classic defenses, including an all new assortment of magical trinkets.


Massive Upgrade System -- With more than 225 persistent trap and weapon upgrades to unlock, you can build an arsenal perfectly suited to your slaying style.


Extensive Replayability -- Multiple game modes, "Nightmare" difficulty, and an enormous skull-ranking system provide hours of replayability.


Scoring System and Leaderboard -- Compete with your friends for supremacy on single-player and co-op leaderboards!
System requirements
Software: Wine and steam.
Hardware:
OS: Windows XP, Windows Vista or Windows 7


Processor: 2GHz Dual Core


Memory: 2 GB RAM


Graphics: NVIDIA GeForce 6800 or ATI Radeon x1950 or better with 256MB VRAM


DirectX®: dx90c


Hard Drive: 5 GB HD space


Additional: Broadband Internet Connection recommended for co-op play
About The Company
Based in Plano, Texas, Robot Entertainment is a world-class independent game development studio owned and operated by many of the founders of Ensemble Studios. With a team that has proven experience and expertise in creating games that appeal to massive audiences, Robot Entertainment is focused on titles that set new standards for their respective genres, as well as groundbreaking original Intellectual Properties. In addition to their previous work on the Age of Empires series and Halo Wars, their released titles include Orcs Must Die™! for PC and Xbox360, Hero Academy™ for iOS and PC, and Orcs Must Die 2™! for PC.
Some Gameplay Screenshots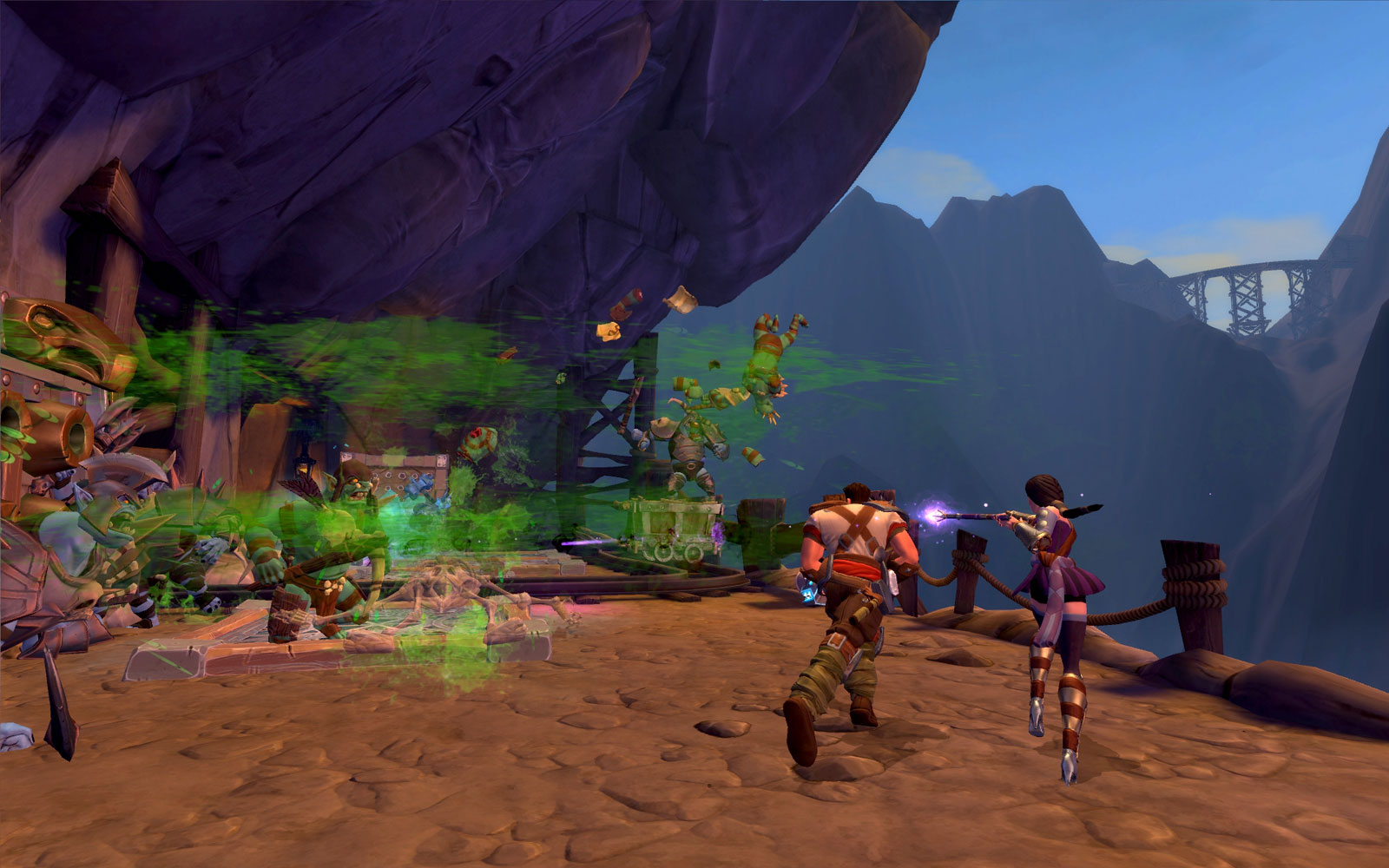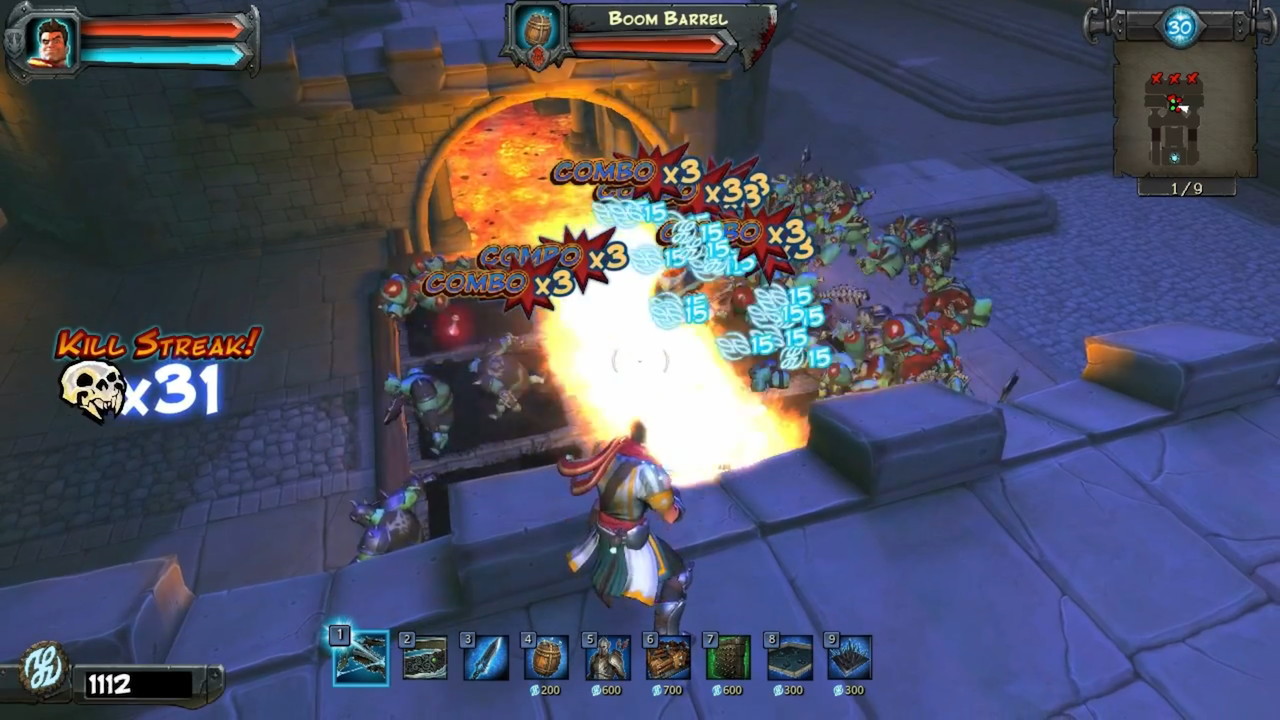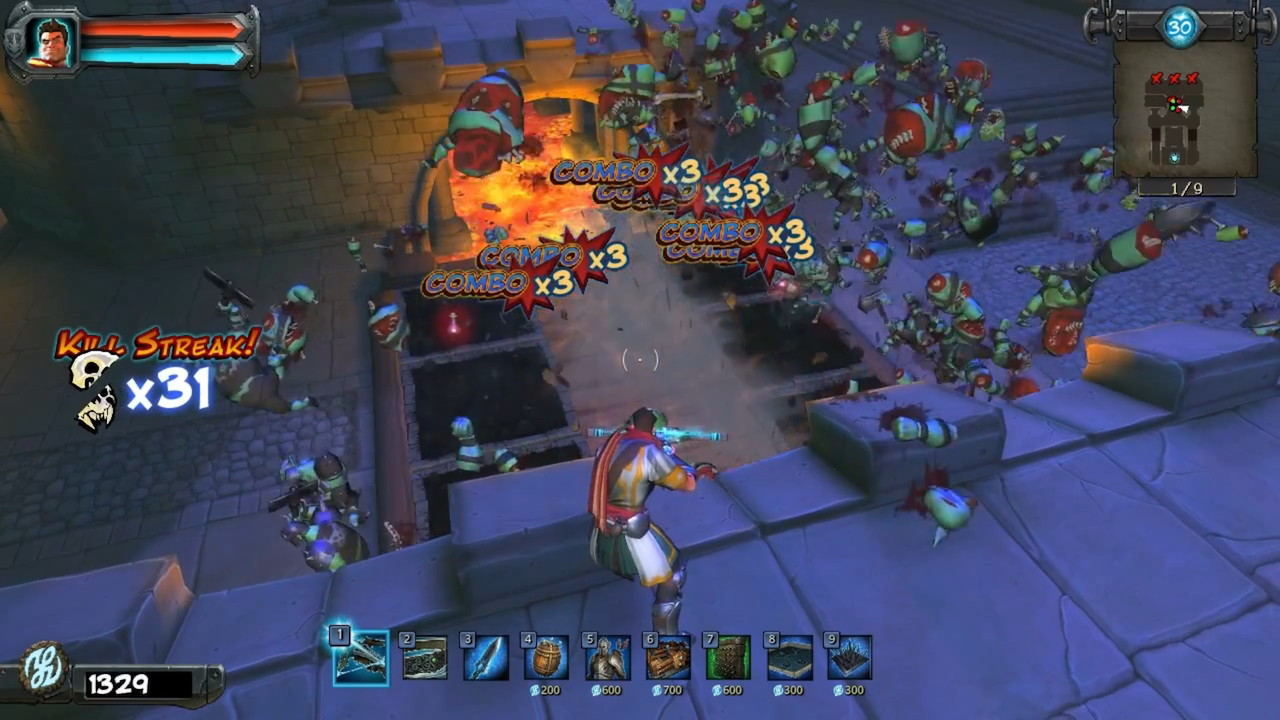 Getting It To Run
Ok, first things first. Head on over and grab Steam. WINE should install it with no problems. You will need Winetricks from Synaptic to get some needed files for steam to run properly. These are corefonts and vcrun6, both from winetricks. Alternately, you can get steam through Playonlinux, which can be found in Synaptic package manager. Then, after Playonlinux is installed, search for Steam under the game list or type it in the search bar.
After steam is installed, search for Orcs Must Die 2. The demo will be there. The download is not that large. The game played great, except for one exception. You may have to enter a chmod o-r /dev/input/js* as root if you have no mouse control, as the game is looking for a game pad. Unless, of course, that's what you're using. It's a pretty fun game, and coop as well. Have fun.