On October 24, 2003, PCLinuxOS Preview .4 was released as a fork of Linux Mandrake (Mandriva) 9.2...
And so it began, 10 years ago this month. Since that time, PCLinuxOS has matured into its own independent Linux distribution. Just uttering the all-still-too-common line that PCLinuxOS is still a fork of Mandriva may cause sparks to fly. While PCLinuxOS may have been originally forked from Mandriva, it also borrows from openSUSE, Fedora, Ubuntu, Knoppix, Mepis, Debian, Slackware, Arch and just about any/every other Linux distro around.
What's even more amazing is that PCLinuxOS continues to thrive, without the backing of multimillionaires and billionaires funneling cash into its coffers, and without the backing of any corporation. PCLinuxOS truly is a community Linux distribution, with virtually all of the funds to keep it going coming from donations of its users, either monetarily or by the donation of services.
To commemorate the 10 years since the "birth" of PCLinuxOS, below is a reprint of part of an article we ran last December, as part of the Windows Migration series of articles. I doubt that experienced PCLinuxOS users ever tire of hearing this story. Without a doubt, new PCLinuxOS users will want to familiarize themselves with the tale of PCLinuxOS's origins.
What Is PCLinuxOS?
PCLinuxOS is a Linux distro, just like Ubuntu, openSUSE, Fedora, Mepis, Knoppix, Debian, Slackware, Arch and about 600 others. Probably the best way to describe PCLinuxOS is to provide a brief history from the founder of PCLinuxOS, Texstar -- a.k.a. Bill Reynolds (pictured below).
In the summer of 2003, I became interested in Live CD technology after looking at Knoppix and a fresh distribution from a fellow named Warren, called Mepis. I was interested in helping Warren with Mepis at the time, but I had no clue how to build DEB files. Coming from 5 years of packaging RPMS and not really wanting to learn a new packaging system, I happened to come across a South African fellow by the name of Jaco Greef. He was developing a script called mklivecd and porting it to Mandrake Linux. I, along with Buchanan Milne (Mandrake contributor) and a few others, began working with Jaco to help debug the scripts. I got an idea to make a livecd based on Mandrake Linux 9.2, along with all my customizations, just for fun. I had previously provided an unofficial 3rd party repository for the users of Mandrake for many years, but had since parted ways. Since Mandrake was a trademarked name, myself and others decided to name the Live CD after our news site and forum, pclinuxonline, thus PCLinuxOS.
Preview .3 was my first attempt to make a livecd. I distributed it initially to about 20 people to get their reaction and feedback. Everyone who tested it loved the livecd but there was one thing missing. There wasn't a way to install the thing to the hard drive! srlinuxx from tuxmachines.org came up with a novel way to copy the livecd to the hard drive and posted it on our forums. Jaco utilized this information and inspiration from the Mepis installer and wrote a pyqt script to make the Live CD installable, thus the birth of a new distribution.
On October 24, 2003, PCLinuxOS Preview .4 was released as a fork of Linux Mandrake (Mandriva) 9.2 utilizing mklivecd scripts from Jaco Greef, a multimedia kernel from Thomas Buckland (2.4.22-tmb) and a customized KDE (3.1.4-tex). Preview .5 through .93 were built upon on previous PCLinuxOS releases. After three years of updating one release from the other using the same gcc and glibc core library, we found too many programs would no longer compile or work properly against this aging code base.
In November 2006, we utilized a one time source code snapshot from our friends at Mandriva to pull in an updated glibc/gcc core and associated libraries. We spent the following 6 months rebuilding, debugging, customizing, patching and updating our new code base. We pulled in stuff from our old code base, utilized patches/code from Fedora, Gentoo and Debian just to name a few. This is why you will never see me distro bashing, as it would be hypocritical to do such a thing. We are still dependent in many areas on other distros development processes due to our limited but hard working volunteer development team.
On May 20th, 2007, we felt we had reached a pretty stable base and released PCLinuxOS 2007. It utilized our own kernel from Oclient1, KDE built by MDE developer Ze, updated mklivecd scripts from IKerekes & Ejtr, a heavily patched Control Center, graphics from the PCLinuxOS beautification team, and many application updates from Thac and Neverstopdreaming. Development continues as work is being done for a Minime release and an international DVD. A future release of PCLinuxOS will feature an updated kernel, KDE 4, fresh Xorg server and all the latest applications. All in all it has been a great ride and we have made many friends along the way. Some have gone on to other distributions and many are still here from our first release. As I've always said, we're just enjoying Linux technology and sharing it with friends who might like it too. We hope you have enjoyed the ride as well.
While the above was written a few years ago, PCLinuxOS has continued to thrive and evolve. Shortly thereafter, MiniMe was released. MiniMe represented a barebones KDE installation, with little else than the bare desktop and core Linux OS files. Designed for more advanced users, MiniMe allows users to install only those applications that they want. Even though this distro uses the "rolling release" update method, new Live CDs were released every year (and recently, even more often) so a user wouldn't have to download a huge number of updates after installing to make sure they had the most up-to-date system available.
In 2009, several developers left PCLinuxOS to start their own distro. While this happens in many other distros, PCLinuxOS hasn't suffered from it, and is still one of the top distros. In the wake of their departure, others stepped up to fill the vacated developer roles. Several other users stepped up to create the various "flavors" of PCLinuxOS. Today, there several "flavors" of PCLinuxOS available to users, each presenting PCLinuxOS a choice of which desktop environment to use.
To this day, the KDE desktop is still employed in the "main" PCLinuxOS release. However, all of the other desktop versions utilize the exact same Linux core, as well as the same repositories.
Following the rolling release design, improvements are always being made, and things evolve. First Texstar, followed by the PCLinuxOS development team, expanded their focus a bit, and a much-wished-for 64-bit edition of PCLinuxOS has recently been offered. Requiring a rebuild of all of the applications in the repos, the 64-bit repo now has over 8,700 of the 12,000+ applications in the PCLinuxOS 32-bit repo.
Birthday Wishes From PCLinuxOS Users
I've invited some veteran PCLinuxOS users to express their "birthday wishes" for PCLinuxOS's 10th anniversary. The well wishes are presented in the order in which I received them, via email. I'll start it off.
I've been a PCLinuxOS user since PCLinuxOS .93, a.k.a. PCLinuxOS 2007. Prior to arriving to the PCLinuxOS community, I was a brief (very brief -- only about six months) Ubuntu and Kubuntu user. The unstable nature of those two pushed me to look around for something that worked better on my then aging hardware. After trying a few distros, I stumbled across PCLinuxOS. Not only was all of my hardware recognized and properly configured, but I found a stability that had previously been lacking. As a bonus, I also discovered a community that is second to none.
Thank you, Texstar, and all of the other developers, for creating the best Linux distro around. Happy 10th anniversary, and I hope and pray that there are many, many more years of PCLinuxOS.
-- Paul Arnote (parnote), The PCLinuxOS Magazine Chief Editor
I've been using Linux for only 3 years now and 2 of them have been with PCLinuxOS. I'm happy I've found this distro but at the same time regret for not having the chance to do this earlier.
This little miracle has changed my computer life. I've finally found peace of mind and I've been running trouble-free all this time. I don't have to worry again about viruses, trojans. updates that last forever and mess up the system every time, formatting my hard drive every now and then, long boot and loading times, privacy and security issues, to name just a few.
First of all, I want to say a big THANK YOU to all the people responsible for PCLinuxOS. They're just a small team with no funds or unlimited resources that work hard to provide a rock-solid operating system for all of us.
Second I want to wish PCLinuxOS a Happy Birthday with all my heart. May it live for many more years and provide us with all the greatness that can be found nowhere else. PCLinuxOS, forever and ever!
-- Antonis Komis (agmg)
Wowee PCLinuxOS you are now 10. =-O You are getting quite grown up. :-)
Happy Birthday to our favourite (or favorite) OS. I have been privileged to use PCLinuxOS since 2007. A fellow Kiwi sent me a copy of 0.93 to try out. I have been using it almost exclusively since.
-- Jim Wilkinson (aka jimwilk), New Zealand
How does one give birthday greetings
And make it special in every way
How does one send birthday wishes
With something new and original to say
How does one express the best to Tex
And in a different style display
The special things about PCLinuxOS
That we love and use each day
I do not have the answer
No fresh verses to convey
So rewind my old birthday messages
And press the button that says REPLAY
-- ms_meme
Bueno Paul, como se que me entiende le voy a contestar en español.
Hace ya 10 años? Increíble!!!, parece el otro día cuando empece mi relación de amor y enfado con Pclos, al igual que con cualquier relación, existen momentos buenos y momentos malos, pero francamente han sido mas los momentos buenos que los malos.
Yo me considero un "Pclos-user", así pues, espero que PCLinuxOS, siga en mi vida como mínimo otros 10 años mas, eso si me gustaría que hubiera un pequeño cambio con respecto al escritorio que uso.
Gracias Pclos, por sus 10 años de trabajo y ilusión, en verdad y con el corazón en la mano les deseo feliz cumpleaños y que cumplan muchos mas.
El mundo Linux, sin Pclos, no seria lo mismo, mil gracias.
-- Agust (Pclos user desde 2005)

Bacon Apple Pie


Happy Birthday, PClinuxOS!

One of the "most fond memories" I have as a member was the night we had "Zombies."

I forget what year it was, but I was logged on late at night when they attacked. I was probably one of the first to see them.

A lot of people got upset about that and the Zombies have not been back but... a TOAST to the Zombie attack. A stroke of genius if you ask me.

-- Rudge




I have been using PCLinuxOS since the release of Preview .4. Thanks Texstar, with such limited resources, a masterpiece has grown during the past 10 years. Here's to looking forward to many more years of the best of PCLinuxOS!

-- David Moore (YouCanToo), Oregon




Happy 10th Birthday, PCLinuxOS!

I have been using PCLinuxOS since 2006, starting with release .92. I tried Ubuntu (because my brother uses it), but I found I was much more comfortable with PCLinuxOS, and it worked perfectly for me, so I've been here ever since! I've found a wonderful second family, and continue to be amazed at the helpfulness of the forum members.

Thanks so much, Texstar, for making such a great distro!

-- Pam, aka Meemaw, PCLinuxOS Magazine Assistant Editor




I really don't remember the first time that I heard of the Linux operating system. It was probably around 1993, whilst I was using MS-DOS 3 point something or other and an early version of MS-Windows.

Then one day, I got hold of a set of installation disks for Red Hat Linux and installed it. The experience was not a good one. The installation took several attempts, but eventually I had a Linux system installed, and I set about exploring my new world.

Although I could see that the command line was far superior to MS-DOS, the graphical interfaces available at the time were disappointing, and not really usable in a production environment. Network support (actually all hardware support) was, at best, very poor.

Microsoft Windows had Win3.1, and then Windows 98 graphical user interfaces, running on top of MS-DOS, which were far superior -- and usable.

But Linux was an operating system based on Unix, the core OS since the early '70s and so it had potential if it could be developed. My interest was aroused and I kept returning, trying different distributions, as they became known, and finding them to be more and more usable but still missing the mark for every day adoption.

That is until sometime around 2007, when I stumbled upon a Linux distribution called PCLinuxOS. A relatively new distribution with its origins in Mandrake Linux (which I had found to be very promising but...).

I installed the system and almost everything worked. The KDE desktop was (almost) as good as the MS offerings. I was ready to move to Linux, and with PCLinuxOS, which although still a relatively new player on the field, I felt reassured and confident with.

Using PCLinuxOS 64bit KDE today, I find it hard to believe that this distribution is only now coming up to its tenth anniversary. PCLinuxOS has matured and developed, year on year, to be a real challenge to some of the other, better funded, distributions that stand at the head of lists, such as Distrowatch.

To PCLinuxOS, Texstar and the rest of the developers,

HAPPY BIRTHDAY PCLINUXOS!

I wonder what the next 10 years will bring.

-- Peter Kelly, a.k.a. critter



Chocolate & Bacon Cake
I can remember the moment I hit on Linux and, specifically, PCLinuxOS. It was the late 1990's. I was running Windows 98. I don't know how it happened or what I was doing, but my computer just went into fits, starts and stops. The Blue Screen of Death had reared its ugly head. I called Windows support and, rather than charge me for the time and trouble of fixing my system, they walked me through troubleshooting and editing of the registry. This took place each evening over a two week period. I always scratched my head about not being charged. It suddenly dawned on me that the problem was probably widespread and M$ was keeping it quiet by simply fixing it "under the table."
After that nightmare, I decided I had had enough. I started looking around for Linux distros. I tried them all. I liked Mandriva (at the time called Mandrake) and settled in there. But the community support wasn't as accessible as other distros. Well, this lead me to search for distros forked from Mandriva. Distro bouncing around for several months finally brought me to PCLinuxOS. It was easy to download, easy to install (One mouse click! Wow!), and the community was right there to help. The PCLinuxOS community didn't care if you were a programmer, web designer, carpenter, plumber, homemaker, or like me, a cartoonist. They wanted you to have the best Linux experience with what they believed to be the best Linux distro out there. And I believe PCLinuxOS to the best, too!
And a really terrific thing happened. Encouraged by the PCLinuxOS community, I was able to contribute and give back in my own way. I found myself offering help on the forums to minor issues that I had solved (through the aid of others). I wrote articles and submitted cartoons to this magazine. And I tried my hand at the Konsole learning, little by little, its commands and intricacies (I'm still learning this.)
All these years later, I now run PCLinuxOS on two desktop PCs and a notebook computer. I also installed PCLinuxOS on an older laptop and desktop system for my brother Tom. (He loves it! No more BSOD!)
So, Happy Birthday, PCLinuxOS! Thank you so much for so many great years of stable, secure, rock solid computing! Your stability has kept my computers up and running and online, your community has been a great teacher, and your repository (with GIMP, Scribus, LibreOfffice, and other top notch graphics tools) has allowed my creativity to soar!
-- Mark Szorady, a.k.a georgetoon
So... PCLinuxOS is ten years old? Congratulations, folks, for making it happen for this long! A Linux distribution doesn't survive for long on air and empty promises -- it either delivers or it withers. PCLinuxOS has consistently delivered, even through some of the more tumultuous times in its recent history.
I first came to PCLinuxOS back when 2007 was current, in March, I think. It took several months later for me to get involved in the community, and, when I did, I wanted to kick myself hard for not joining sooner. The reason? PCLinuxOS is the vibrant, multi-faceted jewel it is because of the efforts of its people. No other distribution I've seen has a community anything like this one. Developers, packagers, folks compiling documentation, all the folks on the forums sharing knowledge, and just laughing and crying together. It feels like family.
One of the basic ethics of the distribution is echoed in the slogan I first saw with PCLinuxOS 2007: Radically Simple. It's not about making things complicated -- it's about making things that work "out of the box" and are truly usable and useful. Even now, after all these years, it still rings true. I've seen some who turn this meme on its head and write it as Simply Radical, and there's a grain of truth in that attitude, too. The community has a tendency to think in edgy, innovative, and sometimes disruptive ways that keep the distro fresh and keep it moving forward with the times, and that's a good thing.
Through all the changes that came with the introduction of KDE4, newer kernels, and through all the changes that keep happening in the Linux community in general, PCLinuxOS has stood out as a leader on the desktop. The community has sometimes had periods where we disagreed on the best way forward, and where many of us (including me!) had to learn new ways of doing things as desktop environments changed and became more complex, but, at core, PCLinuxOS has survived, evolved, and grown into the distribution it is today, continually reflecting that basic ethic of radical simplicity.
So... ten years on, it looks like PCLinuxOS is still true to its founding principles, still one of the most usable, powerful, stable, and useful operating systems out there for desktop use. Happy Birthday, PCLinuxOS, and here's to many more!
-- horusfalcon
Bacon & Corn Griddle Cakes
HAPPY BIRTHDAY PCLINUXOS !!!!
10 Years. A very long time. Well, in Earth years.
I wonder, Mr. Reynolds, if you had any idea what your creation would become?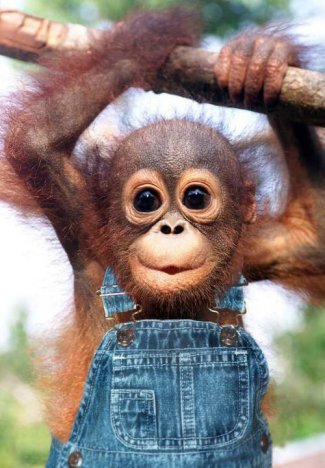 We of Antares intercepted your first version 10 years ago, and we were impressed. I myself was made aware in July of 2009. I have never looked back.

There are times I reflect back on what my life was like Pre-P ( My description of Pre-PCLinuxOS ). Not a pretty picture. Constant problems to even go through a day not having some issue with Windows.

With "Now-P", I just use my computer. I don't worry about anything. It has been ages since even the smallest problem with "OUR" OS. Anything that has gone wrong, was my fault. Hasn't even been much of that.

TEX you are a Giant among Giants.

I respect you. I thank you. All your hard work has payed off.

10 Years. Yes a very long time. I have socks older than that. Oh yes, sometimes I wear socks.

PCLinuxOS. Has kind of a ring to it. I am proud to be a user of this OS.

Now, when I am asked how I handle a Windows problem? Oh, I say, that is an easy fix. My answer is: I USE PCLinuxOS. !!!!!!!!!!!!!!!!

May you live long and prosper!

HAPPY BIRTHDAY PCLinuxOS !!!!

--- joechimp