by YouCanToo
Wow, it's already that time of year once again. A time to reflect on what was, and make way for the New Year to come. A time to share with our family and friends. So without any great fanfare, here are my 10 gift choices for the 2014 holiday season.
Blow Up Your Phone! $27.00
Pop your smartphone into this handy projector and unleash the potential of your cramped screen by projecting it onto a wall. The retro-styled projector housing of corrugated cardboard is easy to assemble, includes intuitive icons to aid best projection results, and provides natural sound amplification. A sticky silicone pad inside the back compartment accommodates any phone up to 3 x 5.5 inches and keeps it in place. Slide the back compartment in and out to focus the image. The glass lens magnifies your phone's screen image without the need for an additional power source, but the back compartment has two slots to accommodate your phone charger or speakers so you won't run out of juice halfway through that YouTube cat marathon.
Smartphone Film Scanner $57.00
Smart phones have made photography easier and more accessible than ever before -- but they've also left generations of photographic memories lingering in boxes and closets. But with this tool, anyone can easily welcome those favorite pictures into the 21st century. A great way to preserve family photos, or as a tool for photographers who prefer working with film.
Geeky Binary Number Wall Clock $28.95
It's time to show off your favorite art, photos, and text with a custom round wall clock from Zazzle. Featured in two sizes, this wall clock is vibrantly printed with AcryliPrint®HD process to ensure the highest quality display of any content. Order this custom round wall clock for your walls or give to friends and family as a gift for a timeless treasure.
Beer Flavored Potato Chips 9oz. $5.00
The only reasons I can think of to eat beer-flavored potato chips are that I like beer and I like potato chips. I don't like dipping my potato chips in my beer, because occasionally one absorbs too much liquid and breaks off into the bottom of the glass.
28-Port USB MondoHub $59.99
ONE USB HUB TO RULE THEM ALL
The 28-Port MondoHub features 24 USB 2.0 ports and 4 USB 3.0 ports to give you ample space to charge your devices. With a high-capacity 4 amp power adapter, you can manage a growing collection of USB-enabled devices like never before.
MondoHub features 4 SuperSpeed 3.0 USB ports and can recharge devices or transfer data at lightning fast speeds.
CuBox-i Mini Computer for XBMC player, Android TV Box and Linux $79.80
It's a straight up cage fight for the title of World's Mini-est Computer. Now, measuring in at 2" x 2" x 2" -- about the size of an Everlasting Gobstopper -- the design and development firm SolidRun brings us the CuBox, allegedly the smallest desktop in existence and a neat Little Computer That Can. It's kind of cute. I may even go so far as to call the CuBox adorable.
Android Mini MK802 Google TV Box HD IPTV Player, 1GB $36.90
It outputs the video to TV via HDMI, a short HDMI cable is included, and it requires your TV to have a HDMI input. It has a regular USB port, so you can connect your USB mouse or keyboard here, and you can also connect a 2.4GHz wireless mouse and keyboard dongle
Phantom Keystroker V2 $29.98
Attach this evil prank device to your victim's computer and it makes random mouse movements and types out odd garbage text and phrases
Switches on the side choose between keyboard garbage typing, caps lock-toggle, annoying mouse movements or all three
The adjustment dial sets the duration between annoying "events"
It works on any OS (Caps-Lock toggle does not work on the Mac. May not work on some Linux systems depending on configuration.)
The victim's computer requires a USB port
Bacon Flavored Hot Sauce $6.00
Guys love hot sauce. Guys love bacon. Put them together and you've got a winner. Here's a treat that's sadly been missing in the past, but they've fixed the glitch and now he can enjoy two of his favorite things at the same time.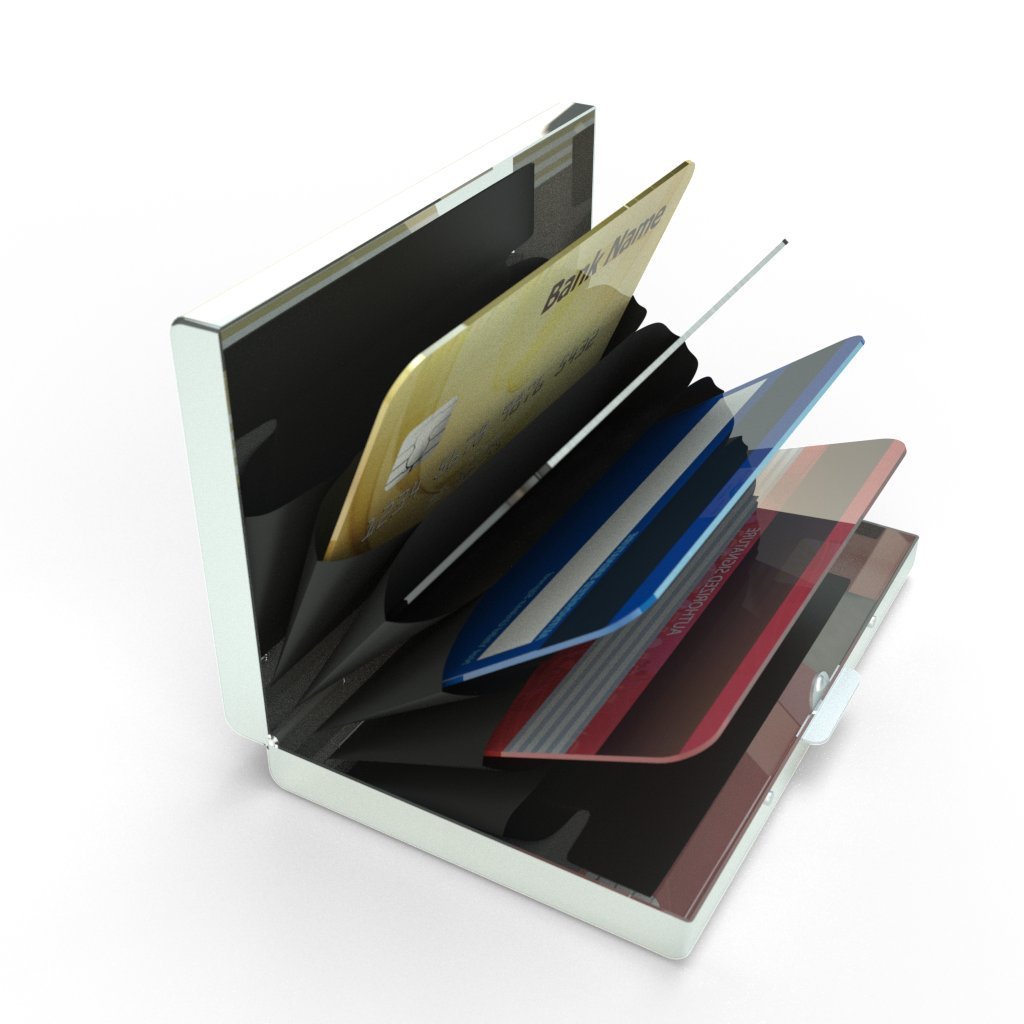 RFID Wallet $16.00
Think you're safe from identity theft with your wallet tucked under your arm or in your back pocket? Better think again.
The truth is from a distance anyone with the right equipment can read and steal whatever content they want from your wallet. These criminals can get your credit card information, find out your name, address, nationality...you name it!
That's right, a bad guy can walk by you with an RFID scanner, scan your credit cards, passport, anything with a bar code type RFID tag -- and do so without you even knowing. Ten minutes later, he could have wiped out your bank account or maxed out your cards.
Have a great holiday season.